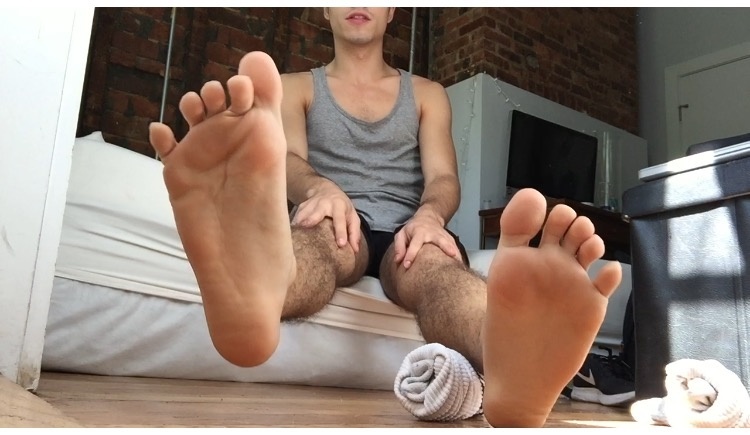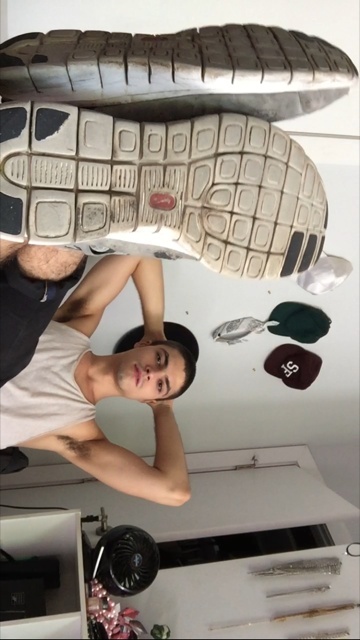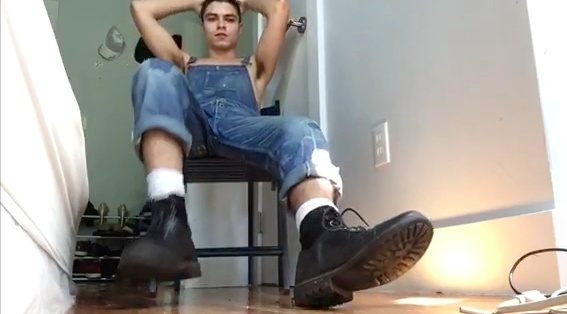 Master Nir Boots; Sneakers; Socks; Verbal
Well. We finally got the clips from Master Nir - all the way from Israel. This young bisexual master is just starting out and recorded three different clips. All are very verbal. He did an amazing job for his first time and I'm sure that the success of this video will tempt him into doing more.

First clip is a short little experiment with being a giant in his combat boots.

Second is a longer clip of him calling out to a bitch that he knows wants to lick his feet. 

Third is another kicked back shot with his nikes. 

He's got size 12.5 feet and is getting comfortable with being verbal. 
His sexiness and armpits are a plus. 

6minutes total.
You'll get a 111.1MB .MOV file.