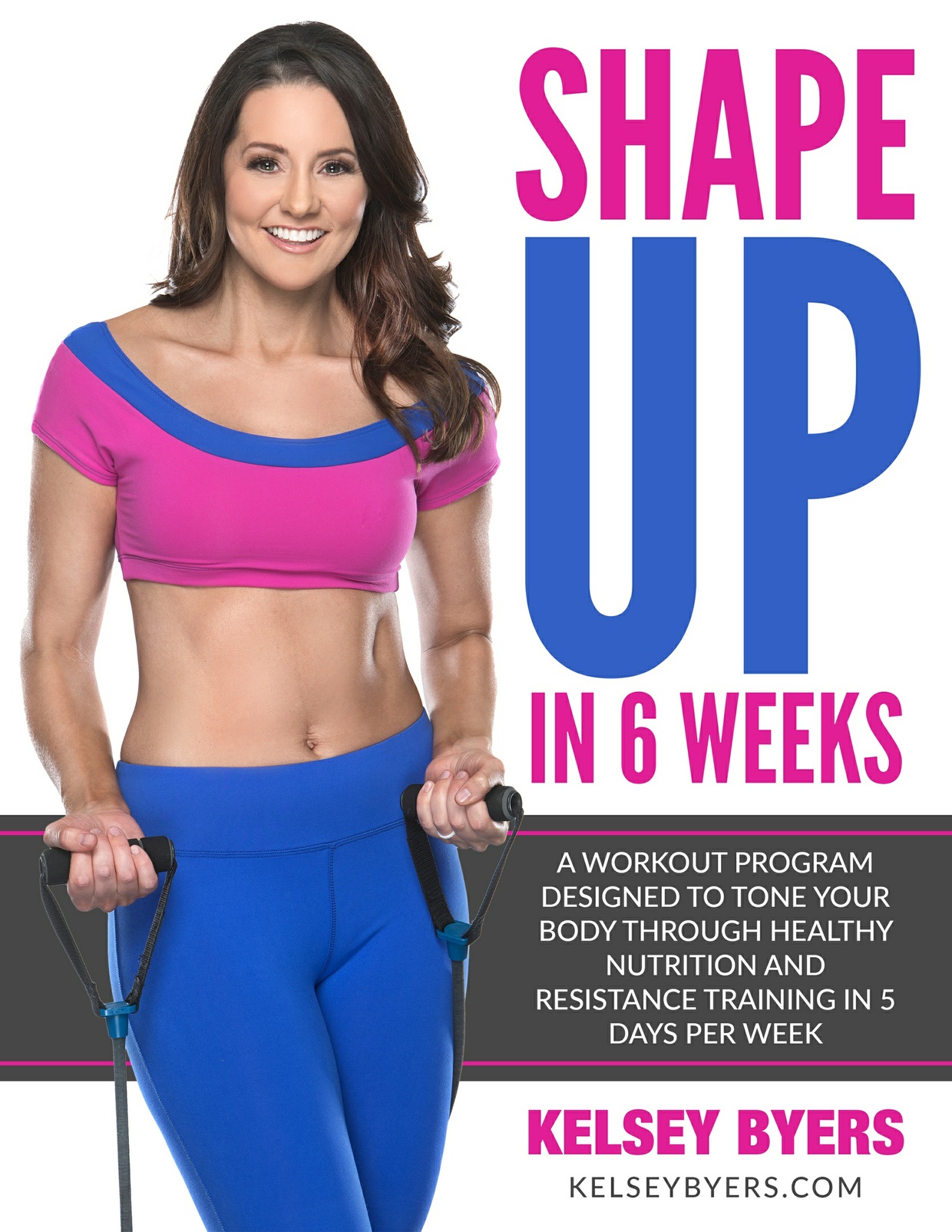 Shape Up in 6 Weeks - Plan only, not challenge
This is the workout plan only, not the challenge.
Many women who have completed several of my challenges have requested that I offer challenge training programs with no private coaching group or prize eligibility for a discounted price.
This program is from the fall challenge, but comes with no private coaching from Kelsey, challenge community and no prize eligibility. It's a take it and run with it workout plan and nutrition guide! There is a Kelsey Byers Fitness coaching group on Facebook where you can get questions answered.
This plan comes with the following:- New grocery list
- New workouts - this plan focuses on glute training!
- Use of Kelsey's phone app until December 1, 2017 (new website with login is being created)
- Sample meal plans to teach you how to build your own
- A list of Kelsey's personal supplement stack
- 6-week workout plan- gym and home plan included (see recommended home equipment on my blog
kelseybyers.com
before purchasing)
- Video demonstration of each exercise
Note: this program works your full body but is glute focused.
You'll get a 2.1MB .PDF file.
More products from Kelsey Byers