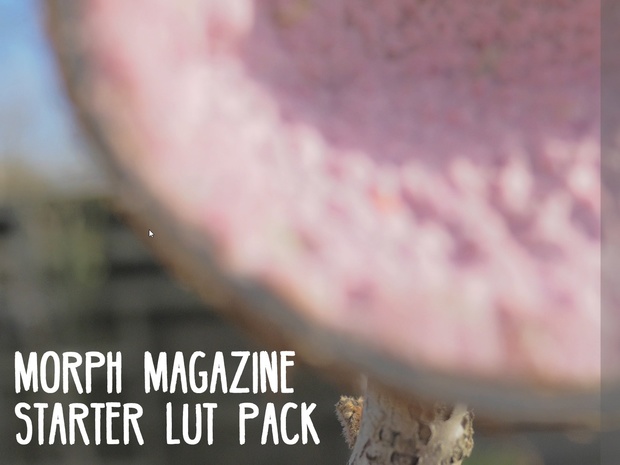 Panasonic G7 Starter LUT Pack
Morph Magazine - Panasonic G7 Starter LUT Pack
---
Here is our first pack of unique LUTs, made by Paul @ Morph Magazine, for an easy starter colour grading process.
---
£1 Starter Pack to Test - Please Tweet / Share if you wish.
(You can also find our FULL LUT Pack here - https://sellfy.com/p/VtBd/)
It allows you to flatten your image further, and then process it for better dynamic range and punch.
All LUTs were created for the following Cine-D Preset on a Panasonic G7:





Contrast -5


Sharpness -3


Noise Reduction -5


Saturation -3





---
WHAT IS A LUT?  

A LUT is essentially a color grading preset (with .CUBE file extension).
No Film School has a good article regarding what a LUT file is:
http://bit.ly/WhatIsALUT
---
The LUTs were designed to preserve skin tones and colours, so as long as your skin tones were fine to begin with, they should stay that way after applying them.  
(If they are slightly out, be sure to colour correct the skin tones and colours BEFORE using LUTs, otherwise it will just compound the issue.)
---
LUTs can be used on both PC and Mac with almost all photo and video editing softwares (that support .CUBE extension):


 Adobe After Effects (CS4 and +)


 Adobe Premiere Pro (CS5 and +)


 Adobe Speedgrade


 The Foundry NUKE


 DaVinci Resolve


 Final Cut Pro X


 Sony Vegas


Hitfilm


 Adobe Photoshop (CS6 and +)


 and more


For After Effects CS4/CS5 and Premiere CS5/CS6, you need Magic Bullet LUT Buddy (FREE):
http://bit.ly/RGLUTBuddy
---
For Final Cut Pro X, you need a LUT plugin like this one (FREE): 
http://bit.ly/FCPXLUTLoader
---
For Sony Vegas (Pro/Movie Studio), you need this FREE LUT plugin by VisionColor: 
http://bit.ly/SonyVegasLUTPlugin
---
HOW TO USE  

Our LUTs are made from Panasonic G7 Cine-D profile footage, which should also work on Panasonic GH4, as well as other flat picture profiles on other brands.
---
I created the LUTs to stay on the conservative side of 'Contrast' so they may appear a little flatter than some, but all you have to do is push the intensity of the application.
So in Premier Pro CC, you can just turn up Intensity from 100 to more like 175-200 to preference.
---
How to use in Adobe After Effects:
http://bit.ly/AELutApplication
---
How to use in Adobe Premiere Pro:
http://bit.ly/PremierProCCApplication
---
How to use in Final Cut Pro X with LUT Loader:
http://bit.ly/FCPXLoaderApplication
---
How to use Magic Bullet LUT Buddy:
http://bit.ly/RedGiantBuddyApplicationApply
---
The 'Flattener' LUT in the first LUT section if you want a little less contrast, plus it should improve dynamic range of the image overall.
Then in your second LUT section you can apply 'Basic Punch' which should give you a good solid foundation to do more extensive grading on.
---
THE FUTURE  

More will be coming, so be sure to sign up to our Newsletter to hear about them first!
---
SUPPORT  

If you have some questions or any trouble with purchase or use, please contact me at:
[email protected]
---
Enjoy using them and let me know if you use it in any projects, that would be cool!
Feel free to follow us on Twitter and shoot us a tweet
@MorphMagazine.
You'll get 1 file (759.6KB)
More products from PBTV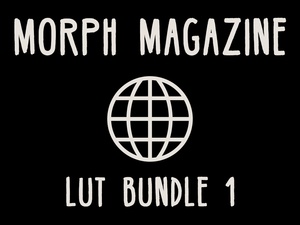 50% OFF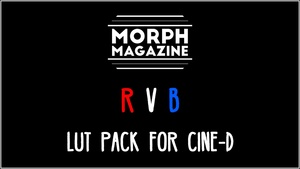 50% OFF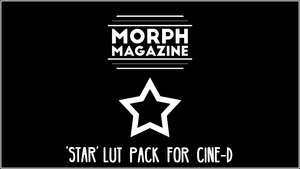 50% OFF