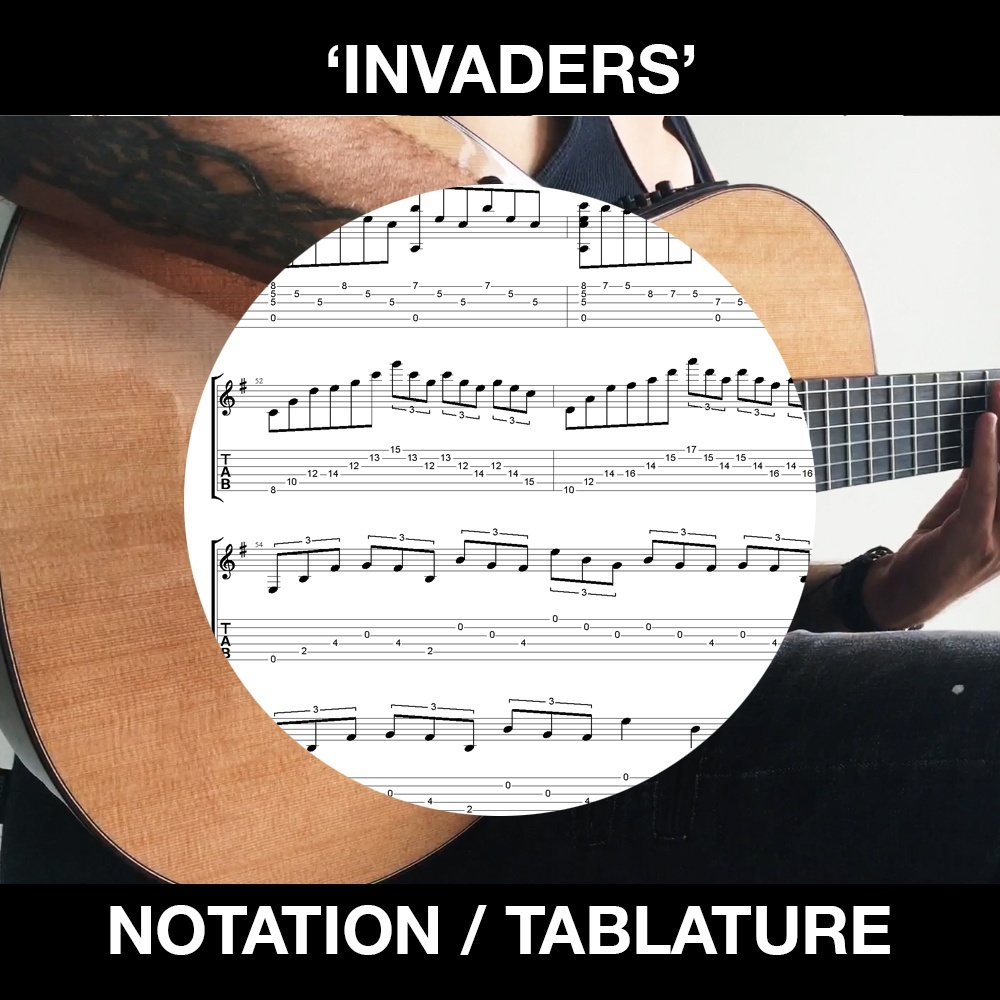 INVADERS - FREE! Flamenco Guitar score - Ben Woods
Download contains a PDF of the sheet music in notation and tablature, the MP3 from video, and the GuitarPro6 file.
Always loved this song from the Number of the Beast album. Messing around with it, giving it it the Flamenco treatment. Playing in a hotel room somewhere in Europe on the first Steve Stevens tour, using my brand new Ben Woods signature model guitar from Ortega.
Life is good.
http://www.Spanishguitarplayer.com
http://www.Ortegaguitars.com
You'll get a 2.3MB .ZIP file.
More products from Ben Woods