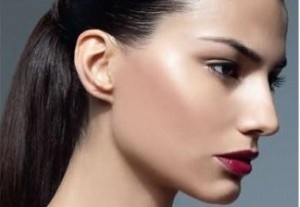 POWERFUL! ★STRAIGHTEN YOUR NOSE FAST!★
You can Get $4 Discount if you pay with Bitcoins.
Please send an email to
[email protected]
for more information!
Greetings everyone!
We have restarted uploading videos to help you make physical changes fast.
As usual, we make the most powerful subliminal tracks you can find online.
This track is designed to help you straighten your nose fast in a safe manner.
Some of you may feel a bit of sensation around your nose, or in some parts of the skull near your nose, please do not panic, its just changes.
If you don't feel any sensations, don't worry. Some of you may not feel it at all.
The time it takes to see the results depends completely on your age and the amount of changes that is required. Some of you may see the changes very fast, others may need more time.
Please be patient.
INSTRUCTIONS:
Please use this track for at least 3-4 hours a day or up to 8 hours if possible for as long as you want. When you do notice total change, please continue listening to it for another one week. This will ensure the results are permanent.
You can do other activities while listening to this track.
Please use Headphones.
WARNING:
Do not download this program illegally,or pirate it in anyway. This track contains very strong anti piracy affirmations.
You can listen to this program by making multiple copies as longs its your intention to use it for only yourself.
We reserve our rights to keep the affirmations we used for this program as a trade secret.
You'll get 1 file (82.7MB)
More products from MindPro Lab