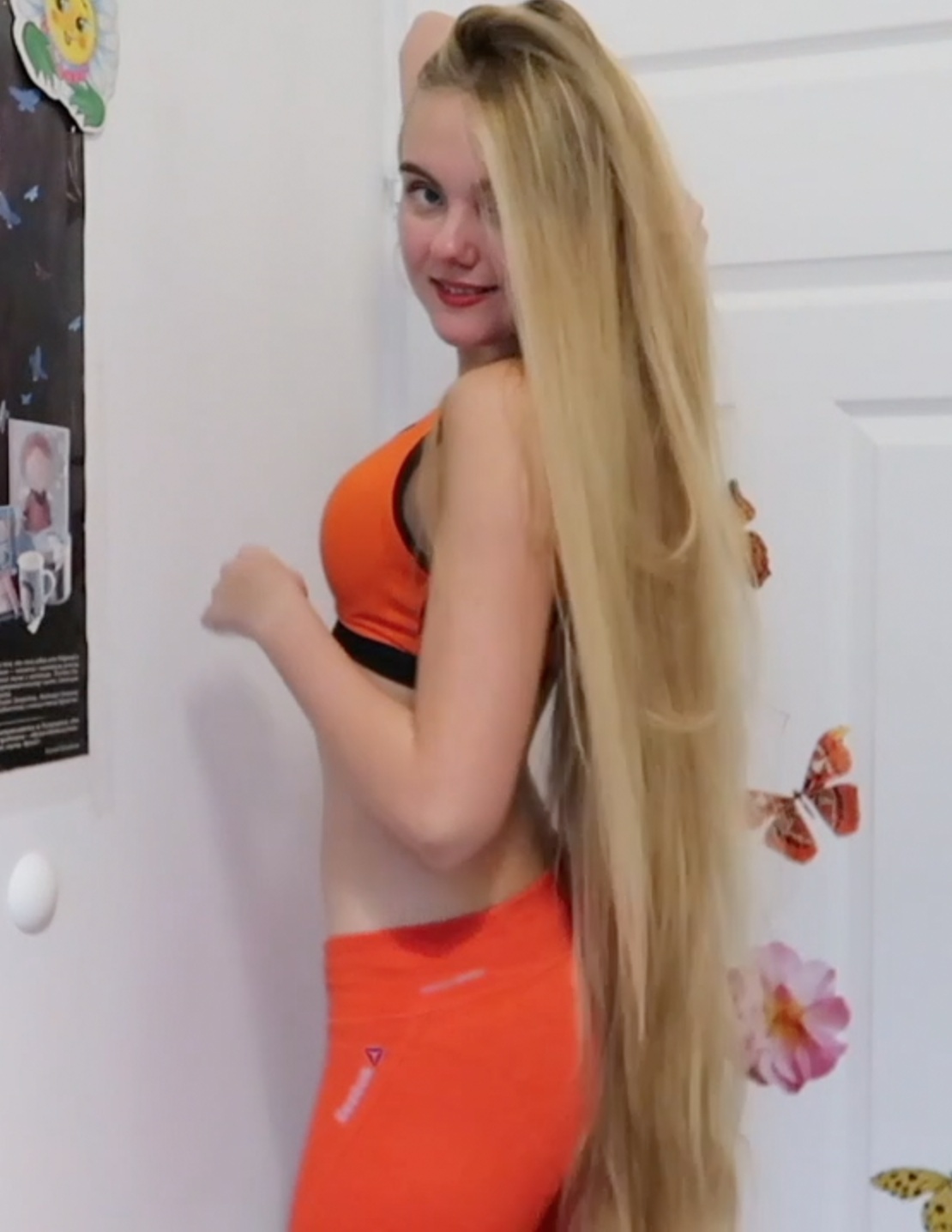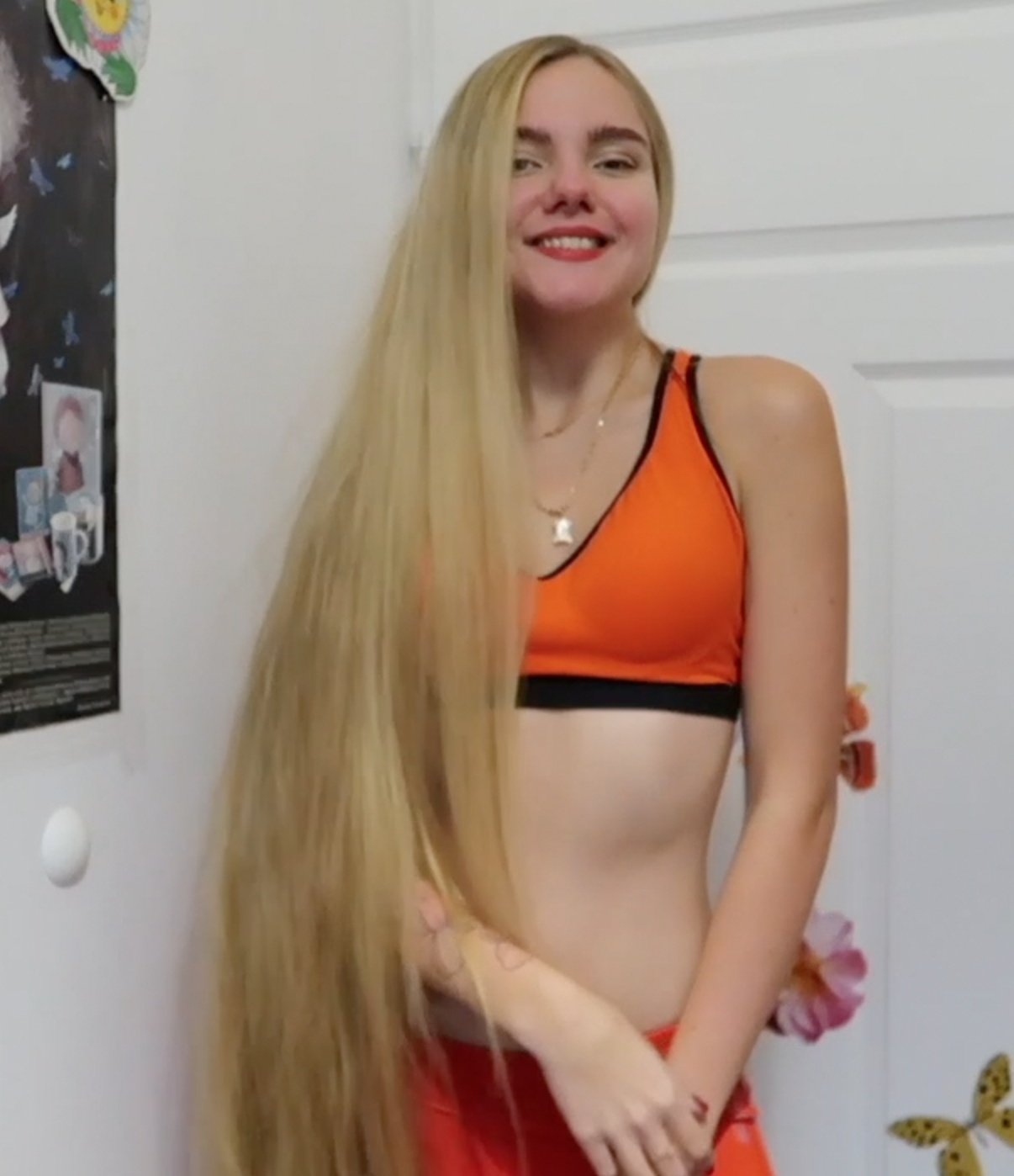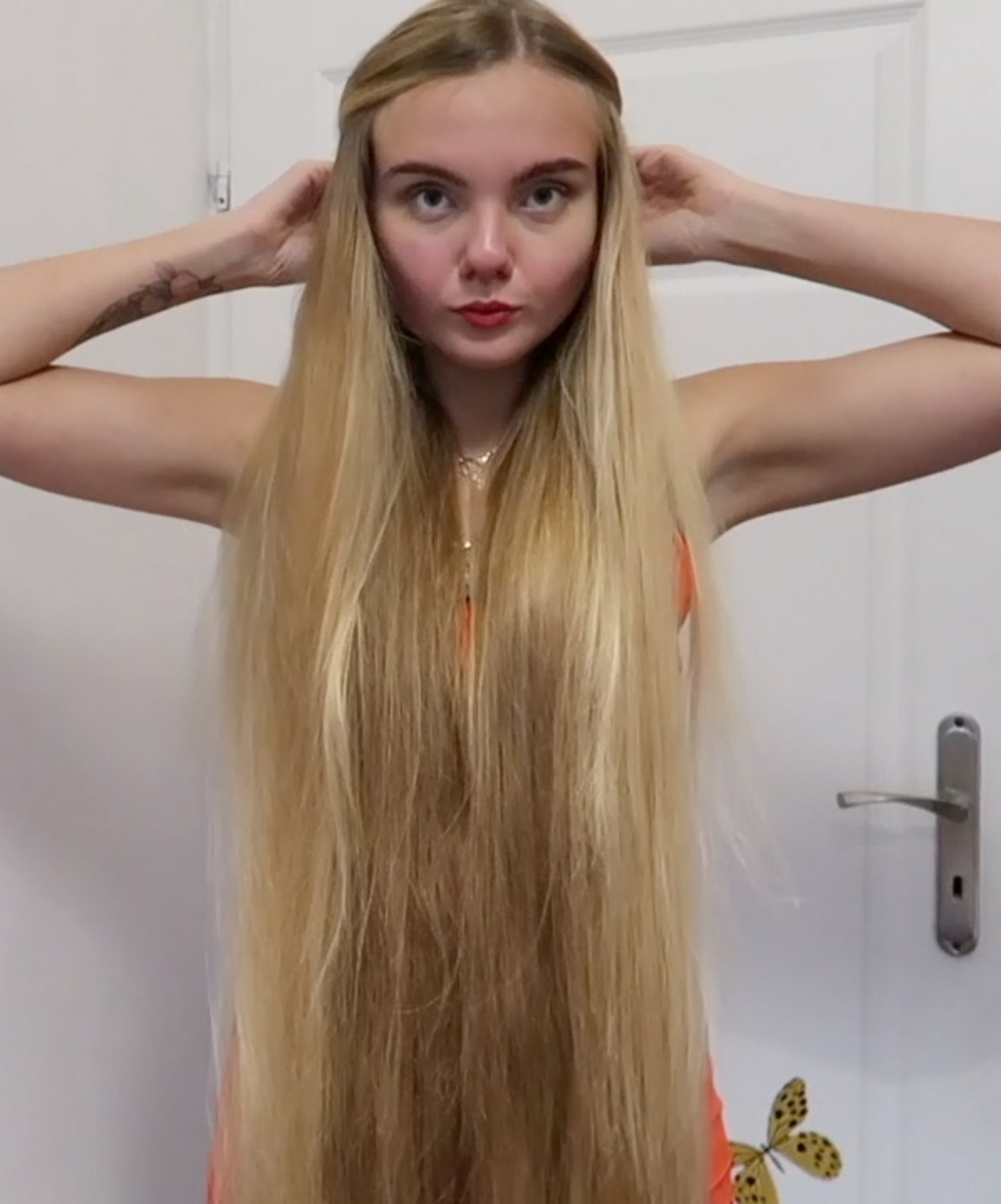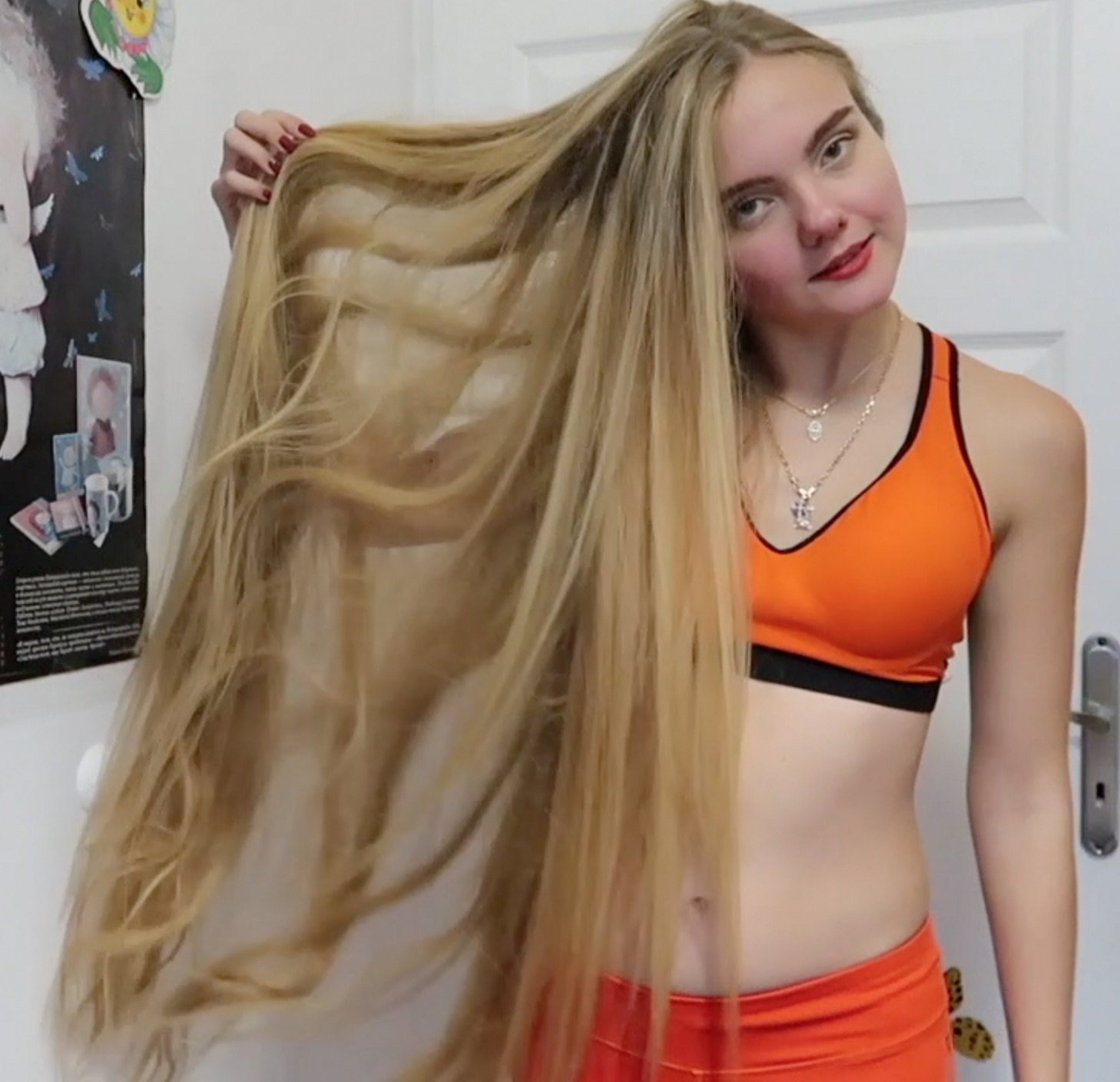 VIDEO - Dancing Rapunzel 3
Preview: 
Dancing Rapunzel and Dancing Rapunzel 2 is loved by our customers and it became big successes. People love to see Mariia´s very long blonde hair fly everywhere while she is busting some great dance moves with her amazing high energy and her wonderful smile, so why not make more?
Link to Dancing Rapunzel: 
https://sellfy.com/p/MnJU/
Link to Dancing Rapunzel 2: 
https://sellfy.com/p/NSbI/
She has wonderful lower thigh length hair that matches her style and looks perfectly, and she really knows how to use her hair to make the best videos!
She is very proud of her long silky locks, and we are too!
This video also shows that very long hair is directly linked to having a healthy body, a positive mindset, being happy and having a fit body.
In this playful hair play and dancing video, you will see countless of ways to do hair play and some great hair action, including long hair play and display, long hair stroking over arms, long hair swinging, swaying and shaking, long hair parting, loose braids and undoing of the braids, hair brushing, barids wrapped around her neck, and much more!
This video is over 10 minutes in length.
If you buy this video within the first 24 hours, you will get a discount of 20%!
Discount code: discount
You'll get a 605.8MB .MP4 file.