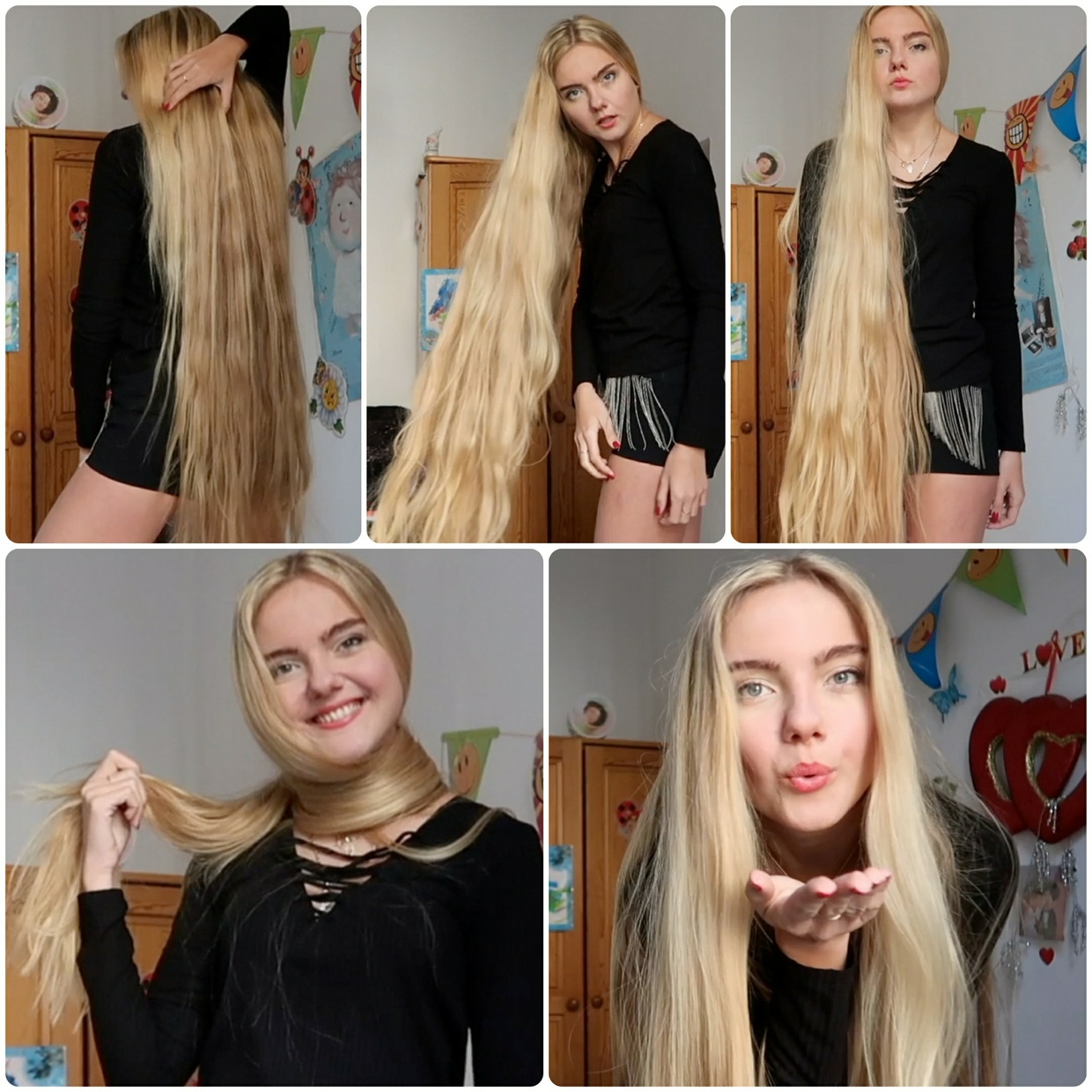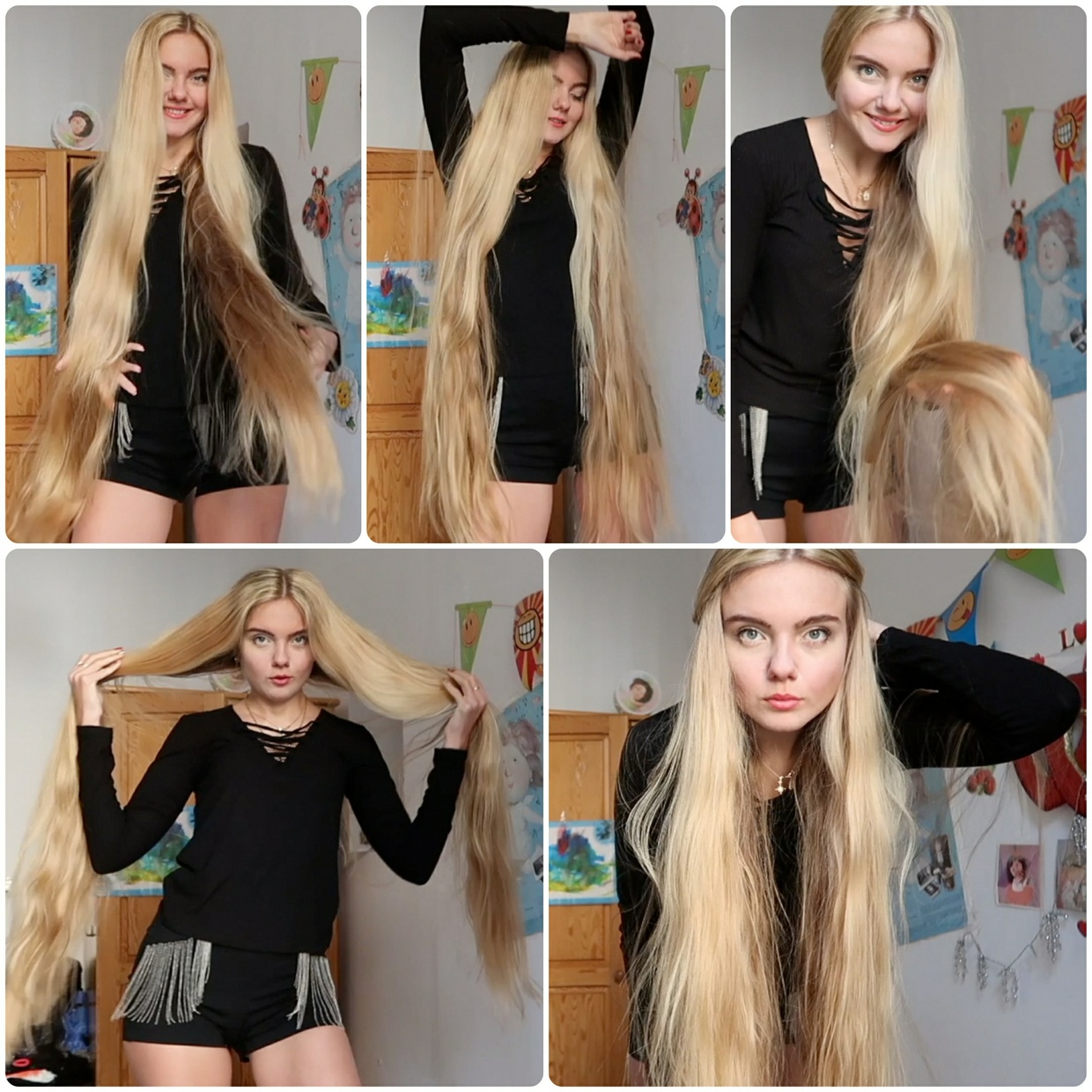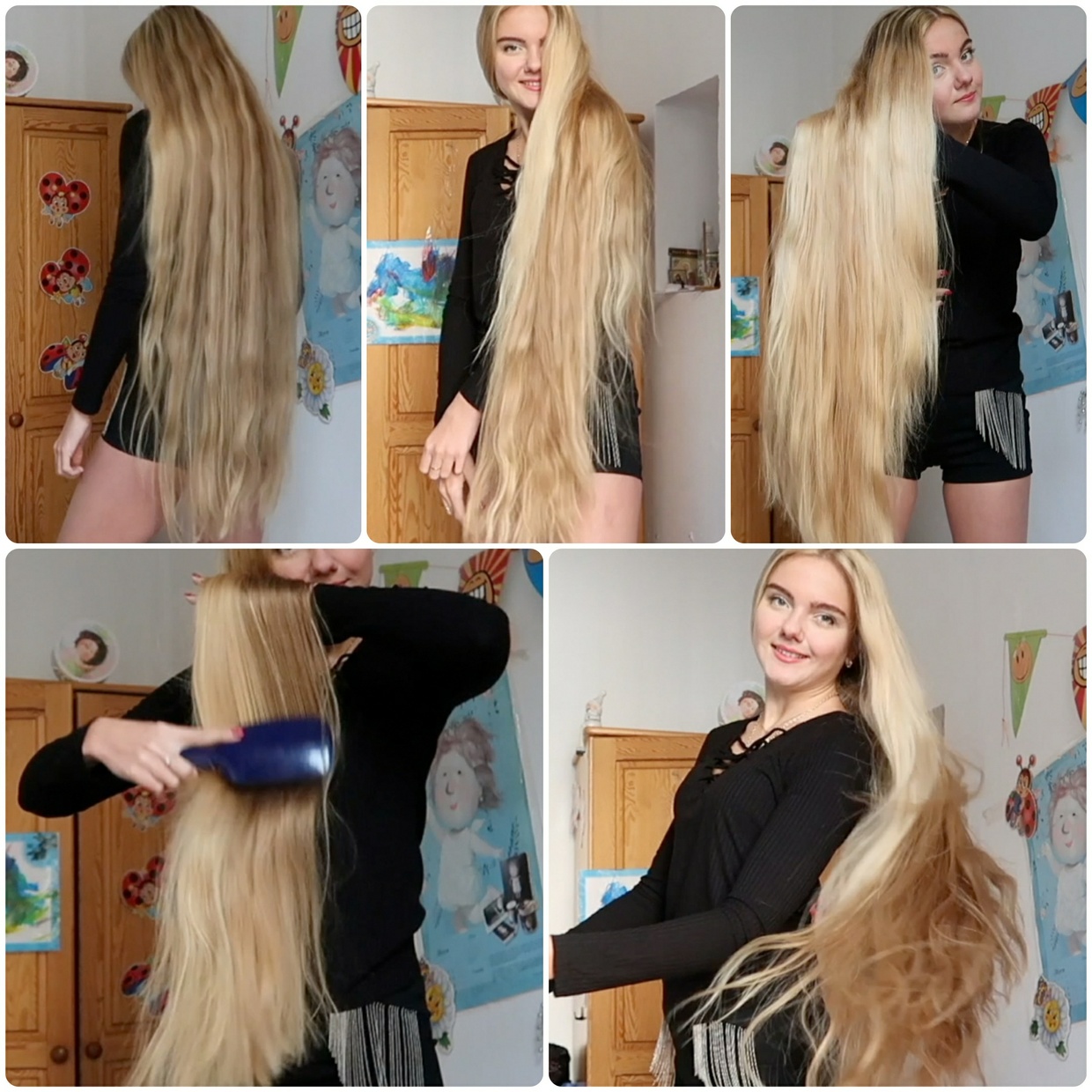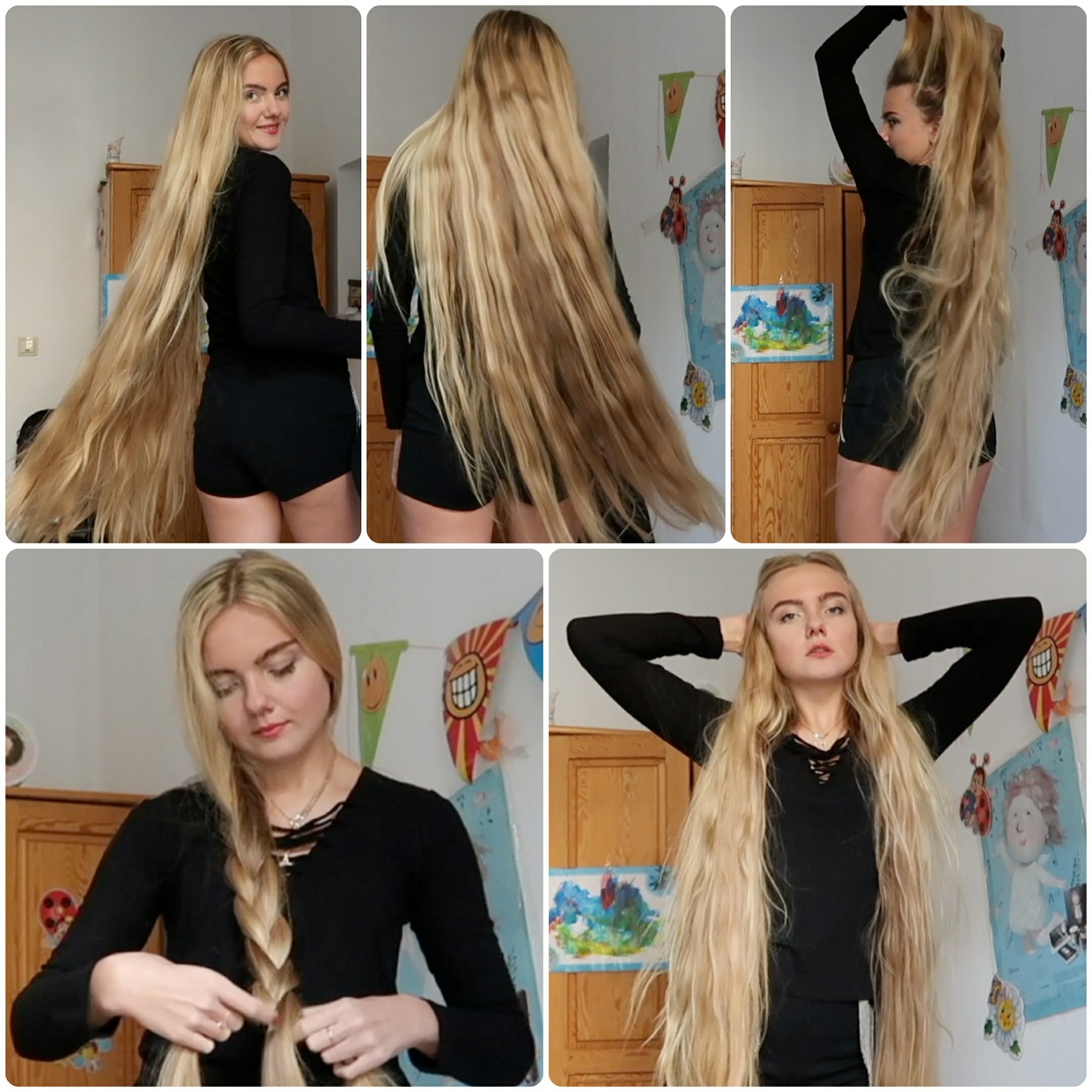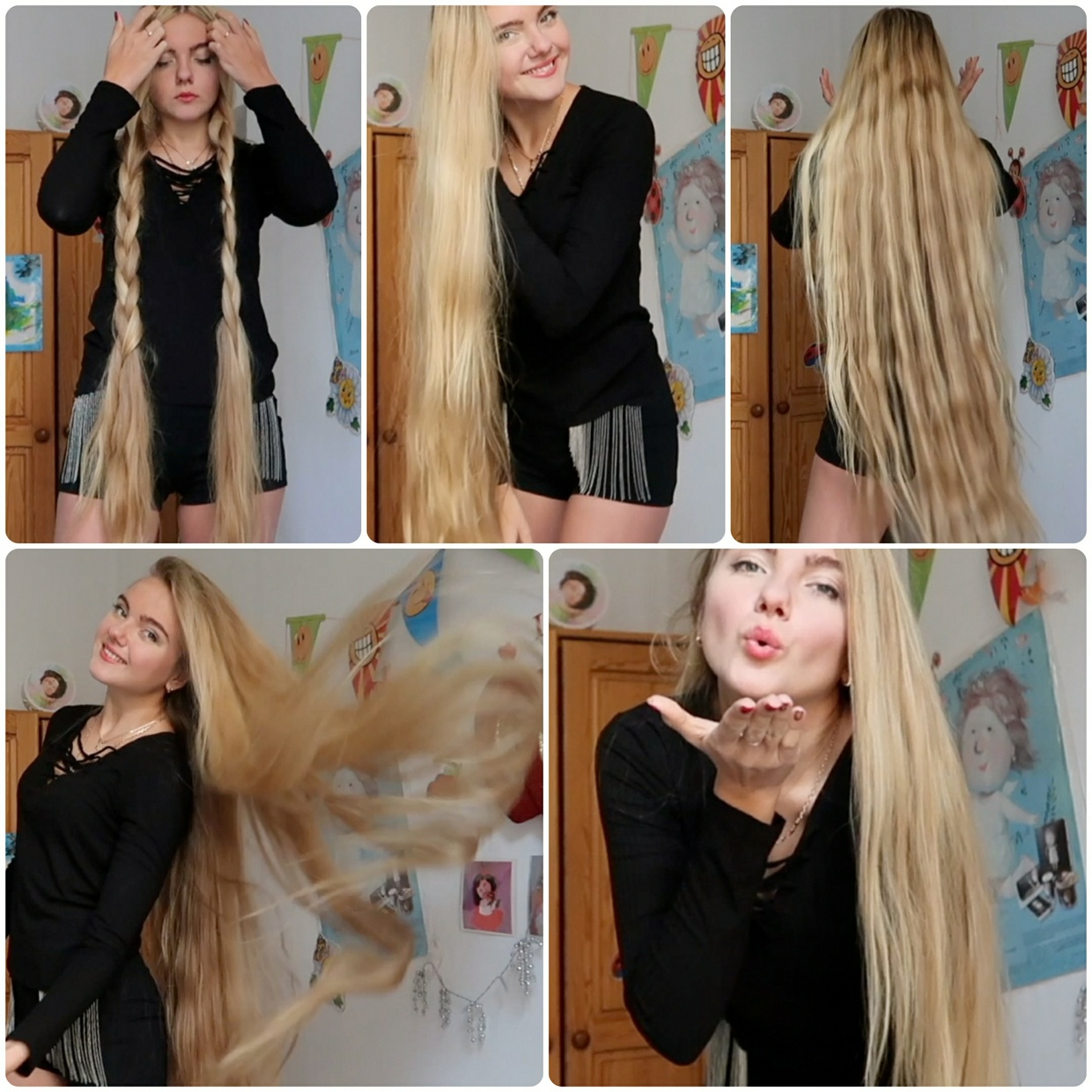 VIDEO - Mashenka, the blonde
Preview: 
https://www.youtube.com/watch?v=VKKqWPsqFo0
Mashenka is our brand new model with thigh length (soon knee) length hair!
We are so proud to have her on our team/family.
She is a very young and natural beautiful girl which has had the patience to grow amazing blonde hair!
She has that type of hair that girls dream of when they dream of having long blonde hair which everyone likes.
Mashenka has some great values, and one of them are without a doubt that she does not care about what everyone else thinks, and she is herself 100% in the videos.
She is very comfortable in front of the camera, and she truly shows that long hair modelling does not have to be 100% stiff and serious all the time, as she makes some funny faces, dances and has a lot of fun. You can absolutely see that she is having a very great time making this video, and she is enjoying it as much as you will.
This is our first video with Mashenka, and she is doing hair play in this video like we had made hundreds of videos with her. Truly a long hair talent that the whole world needs to see, and a video that every long hair lover, long hair enthusiast, salon etc. needs to have! This is a must have video for sure!
She starts the video by having her hair tucked in under a hat, and when she takes the hat of... You just have to see the video.
Amazing long hair posing, dancing, whipping her hair back and forth, hair swinging and swaying, hair brushing, running her fingers through it, parting it, making double braided pigtails, braiding and unbraiding, stroking it over her arms, hair twisting, handheld updo and dropping of the updo, amazing lnog hair play and display.
This is truly one of our favorite videos, and you have to decide if it is one of yours, but one thing is for sure, you´re going to love the video and our new stunning model.
This video is over 12 minutes in length.
If you buy this video within the first 24 hours, you will get a discount of 20%!
Discount code: discount
You'll get a 1.0GB .MP4 file.
More products from RealRapunzels