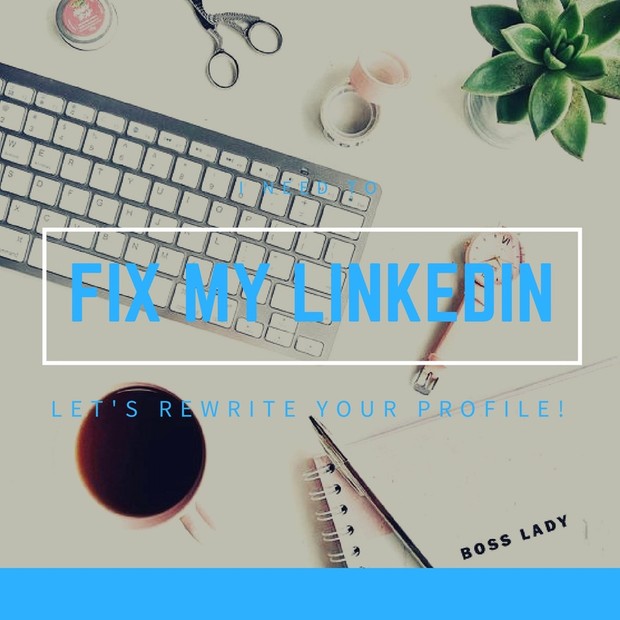 FIX MY LINKEDIN
Over the past decade, LinkedIn has become an essential personal branding tool. It's never been more important to build and maintain a stellar LinkedIn profile then now.

Think of it as your new online business card with instant visibility to thousands and thousands of contacts. 

But most importantly? In this day and age, you won't get a second look to make a first impression online.  So your profile better be perfect. 

---
What's Included:

✔ A strategic review of your LinkedIn profile images, content, video, links and  (personal or business) 
✔ An editorial rewrite and update of your LinkedIn profile (personal or business)
✔ Suggested keyword placement specific to your brand, profile, jobsearch and/or industry  
✔ We make your headline more than just a job title, turn your summary into your story, kick out the kitchsy "buzzwords" and more
✔ 2 full client review and content edits
✔ Tips to maximize LinkedIn tools to boost your profile, gain more contacts and find your next great project!
✔ Custom password update (once new profile is posted)
You'll get 1 file (475.6KB)
More products from J.Griffith PR Shop