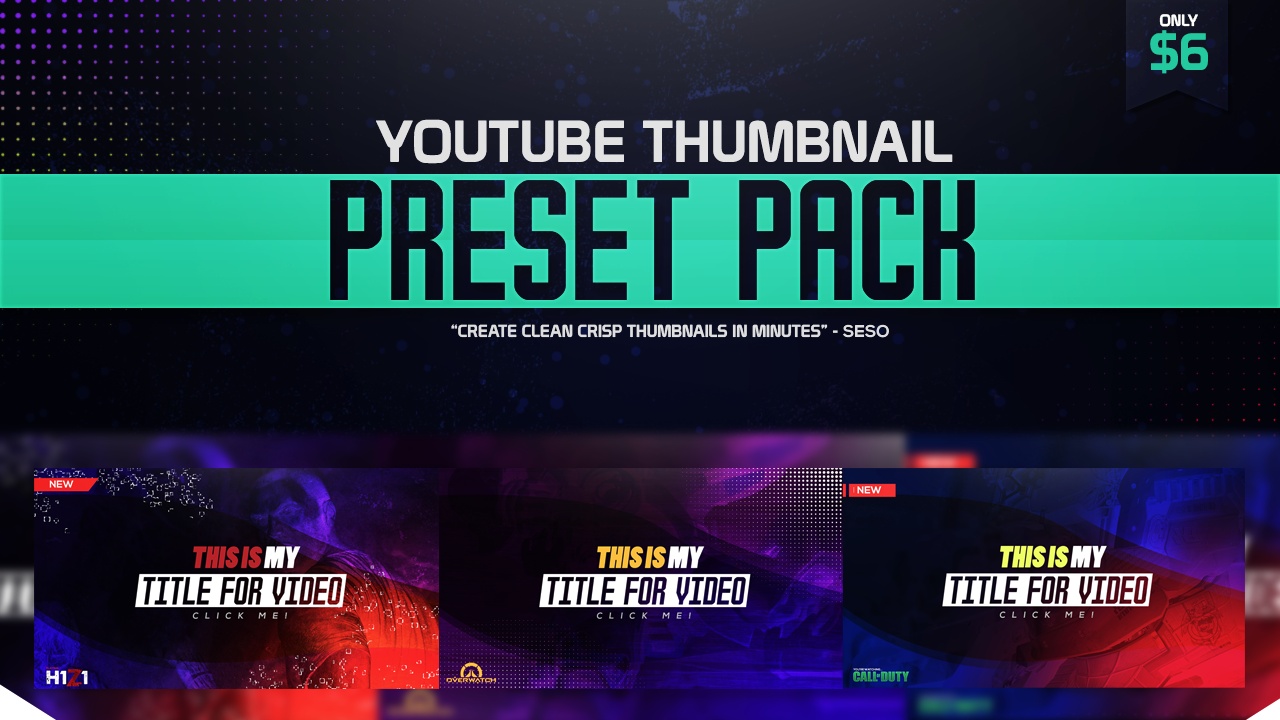 Thumbnail Preset Pack
This is a PSD for the use of helping create clean simple and highly contrasted YouTube thumbnail
in minutes
. This product will be included with
free emailed updates.




This is a fully cusomtizable preset that can be arranged the perfect way you choose.

---



Text,color,photos, ect. are all custom! This thumbnail pack also focuses on gaming thumnails, so any game you want intergrated into the pack? Just ask!


Project also comes with an action to play to set the picture up right, every time! Cut down even more time.


Check out a video
that explains this product:
https://youtu.be/U_zfnjucU6s
Also this product will secretly include the older version of the thumbnail pack for
free
. -
http://prntscr.com/cp5agr
You'll get a 63.4MB .RAR file.
More products from Sesohq