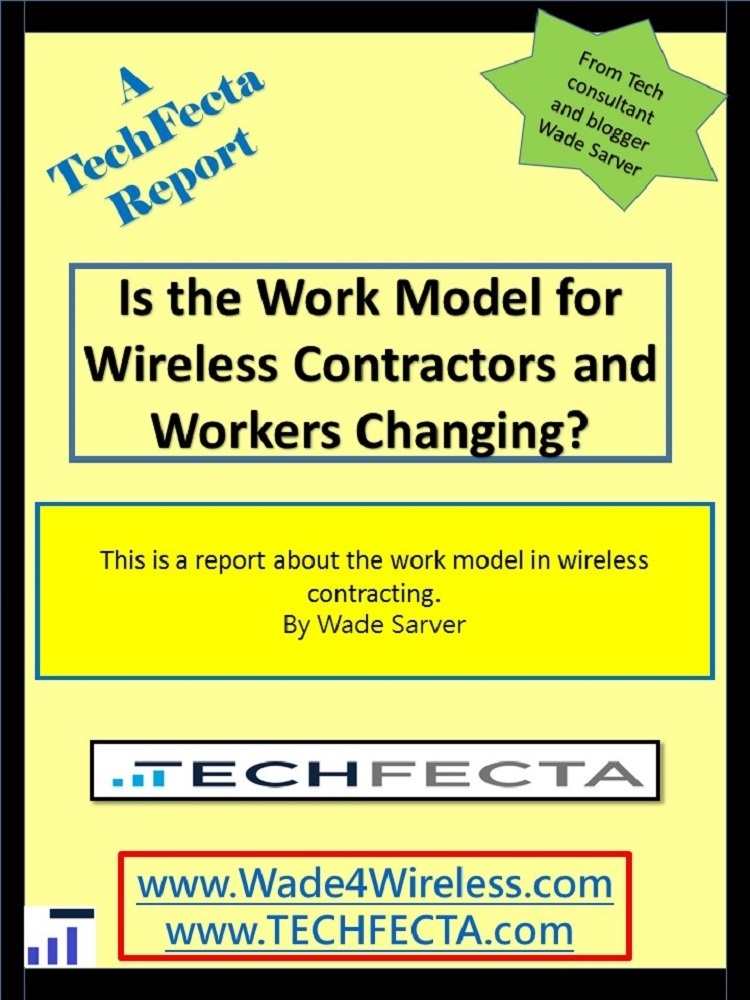 Is the Work Model for Wireless Contractors and Workers Changing? The report.
About this report:
Reporting on information about how the wireless work model is changing has a profound effect on work moving forward. This is a compilation of what I have seen in the industry. I ask people what they have seen. I don't talk to the official channels, for instance, the carrier's executives are often out of touch with what the contractor is doing. In fact, all they will say is that they get charged too much for the work, then they will say they support all the groups and they support tower climber safety. While this is politically correct, their actions rarely match their words. I personally have been in negotiations where executives don't even read the proposal, they have "knee jerk" reaction where they say "do it for less" regardless. They rarely set targets. This has caused companies to go in 10% higher so they have something to reduce.

I got a call from someone who mentioned how the model is broken. I also got a call from several companies that had to downsize. Then I got several calls from people who were laid off. Many are leaving the industry. They gave me valuable input.
Contents

About this report: 2

History Lesson. 3

Introduction. 3

Unions. 8

Bad contractors. 8

Reverse Auctions. 8

So, what will Happen?. 9

What can you do?. 9

Thank you! 10
You'll get a 515.9KB .PDF file.
More products from Wade4Wireless.com