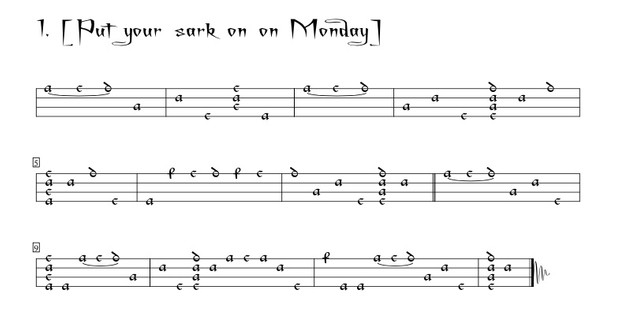 Scottish 17th-Century Cittern Vol II - Mackalman MS
Six pieces for chromatic cittern from the Millar/Mackalman manuscript, Ayrshire, Scotland, circa 1650

Alexander Mackalman was a Minister of the Reformed Kirk, living in Ayrshire during the mid- 17th-century. His unique contribution to the cittern is the earliest notation for right-hand fingering. The tunes are traditional. Only one is entitled, 'My Heart Endyting Is', but that title bears no connection with the tune as laid out by Mackalman. The tablature is for a chromatic cittern.

Recording of all six pieces can be heard on my CD, 'The Flowers of the Forest'.
You'll get 1 file (60.6KB)
More products from Rob MacKillop - Music Scores