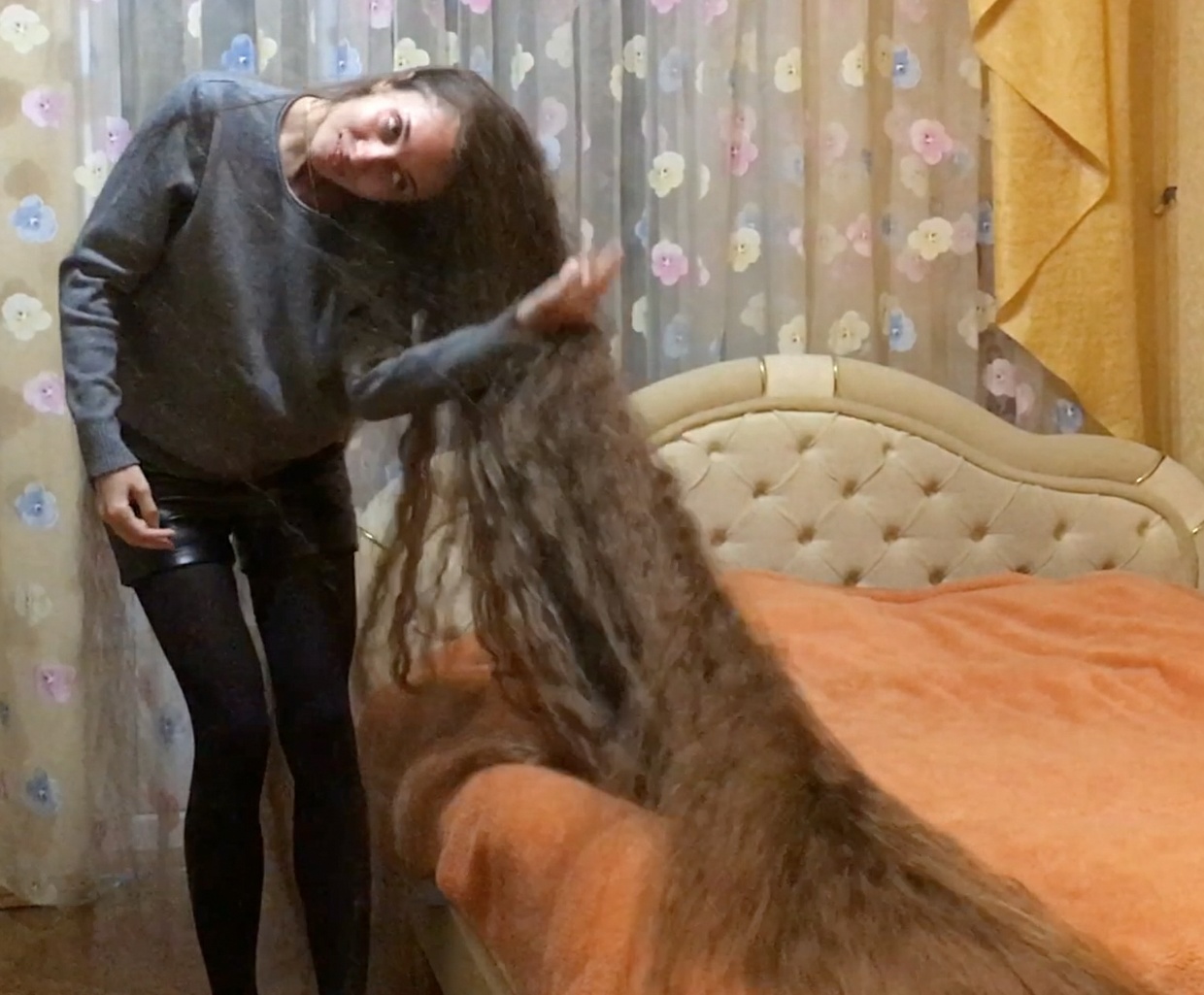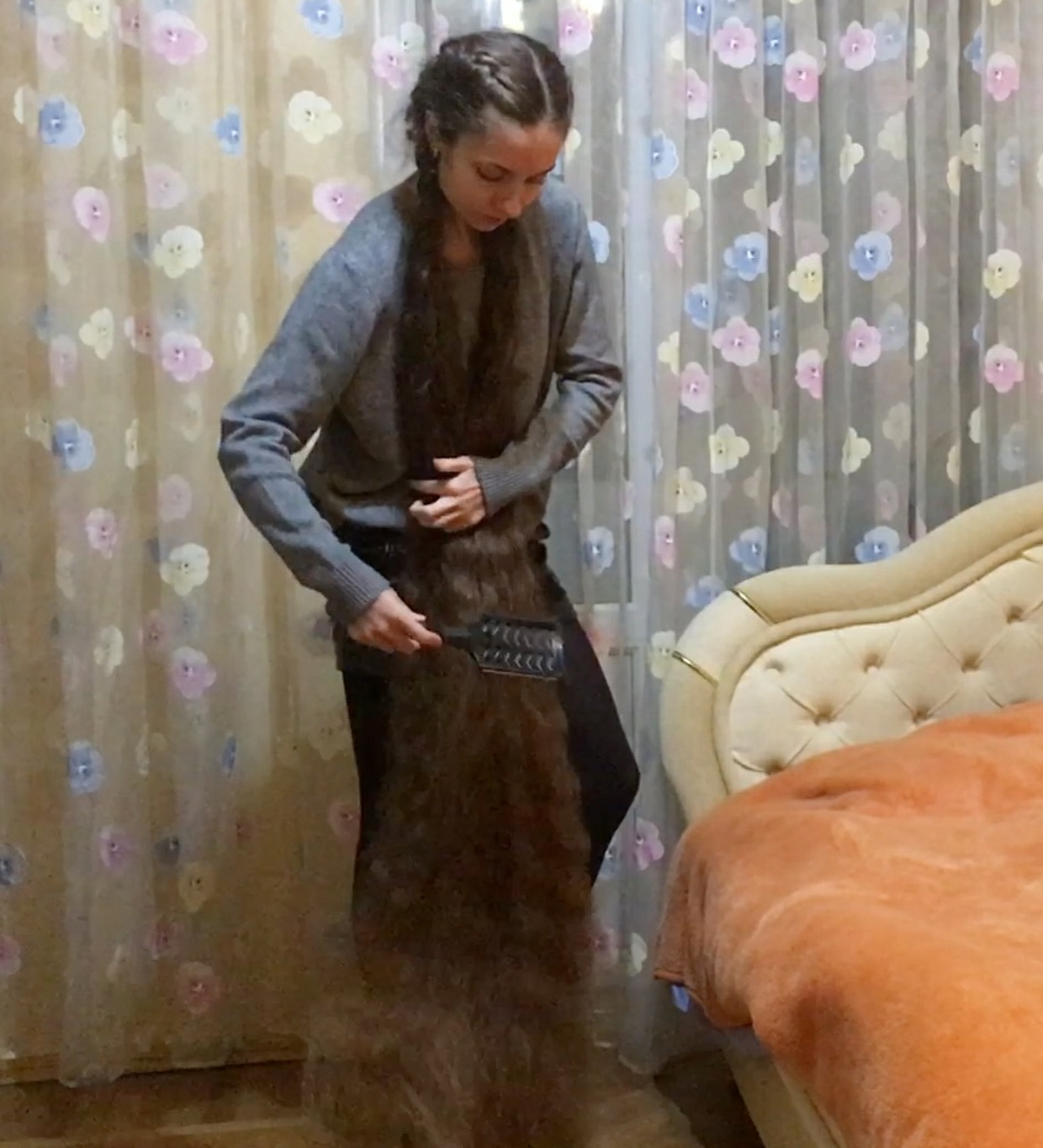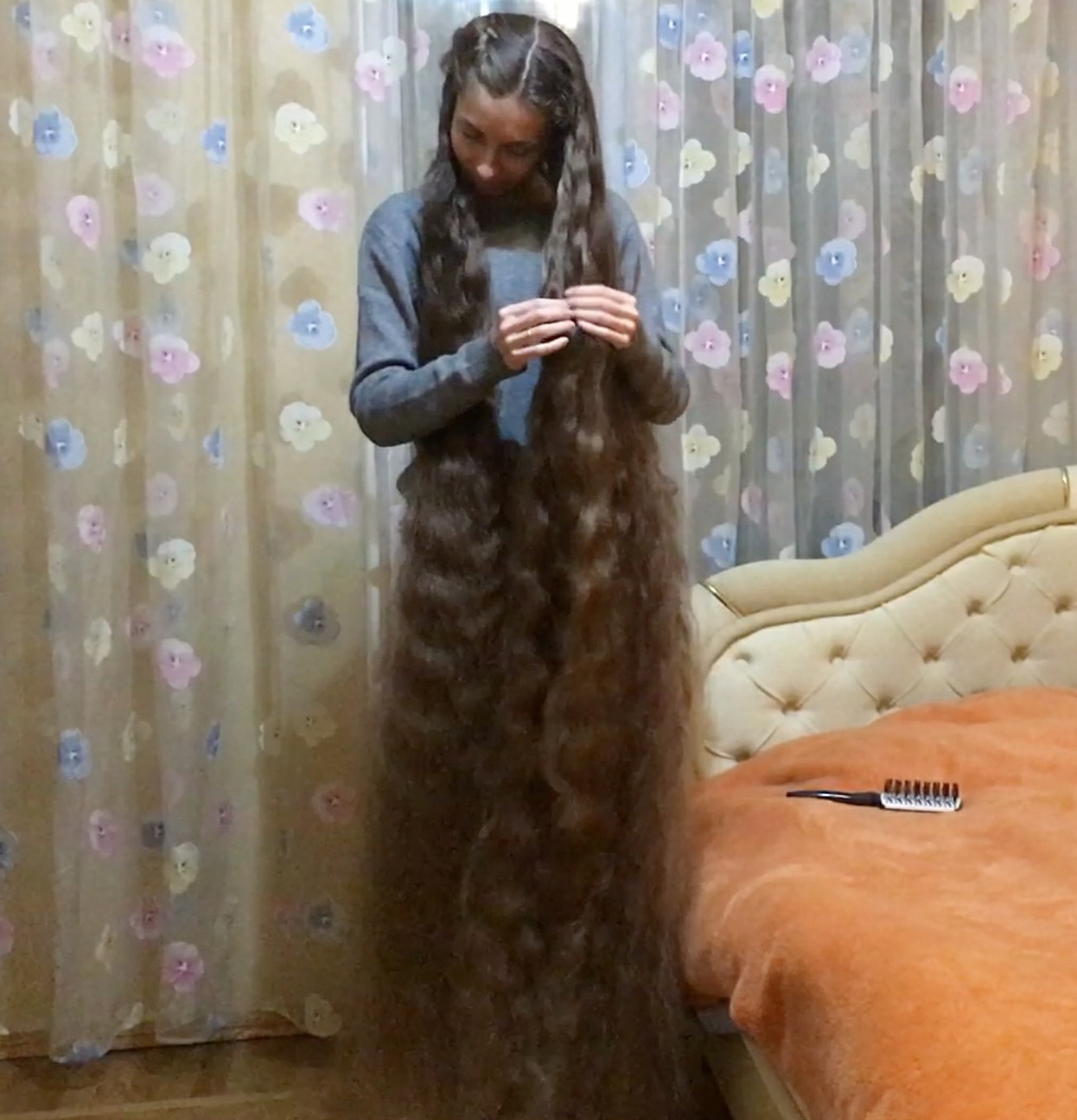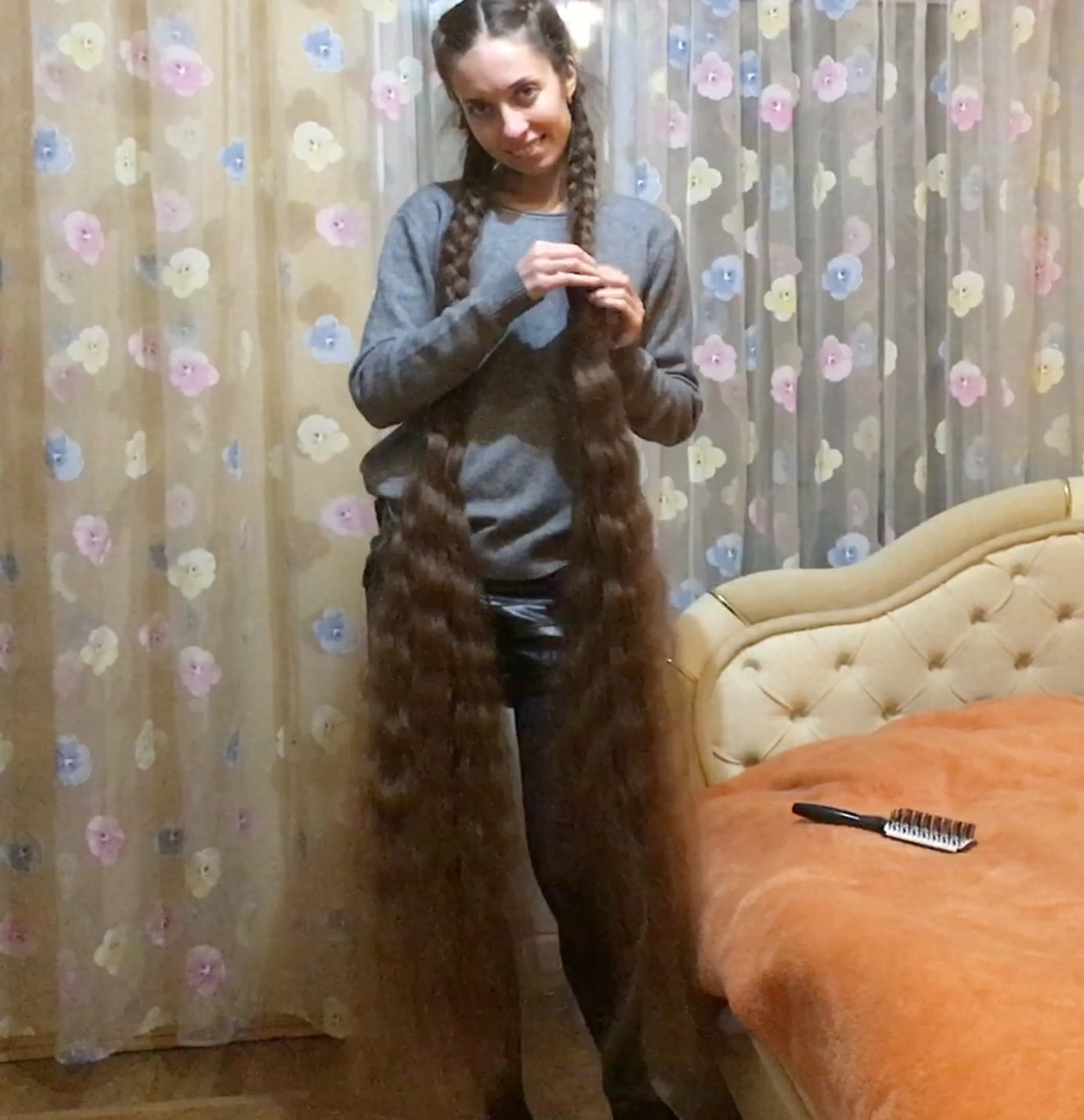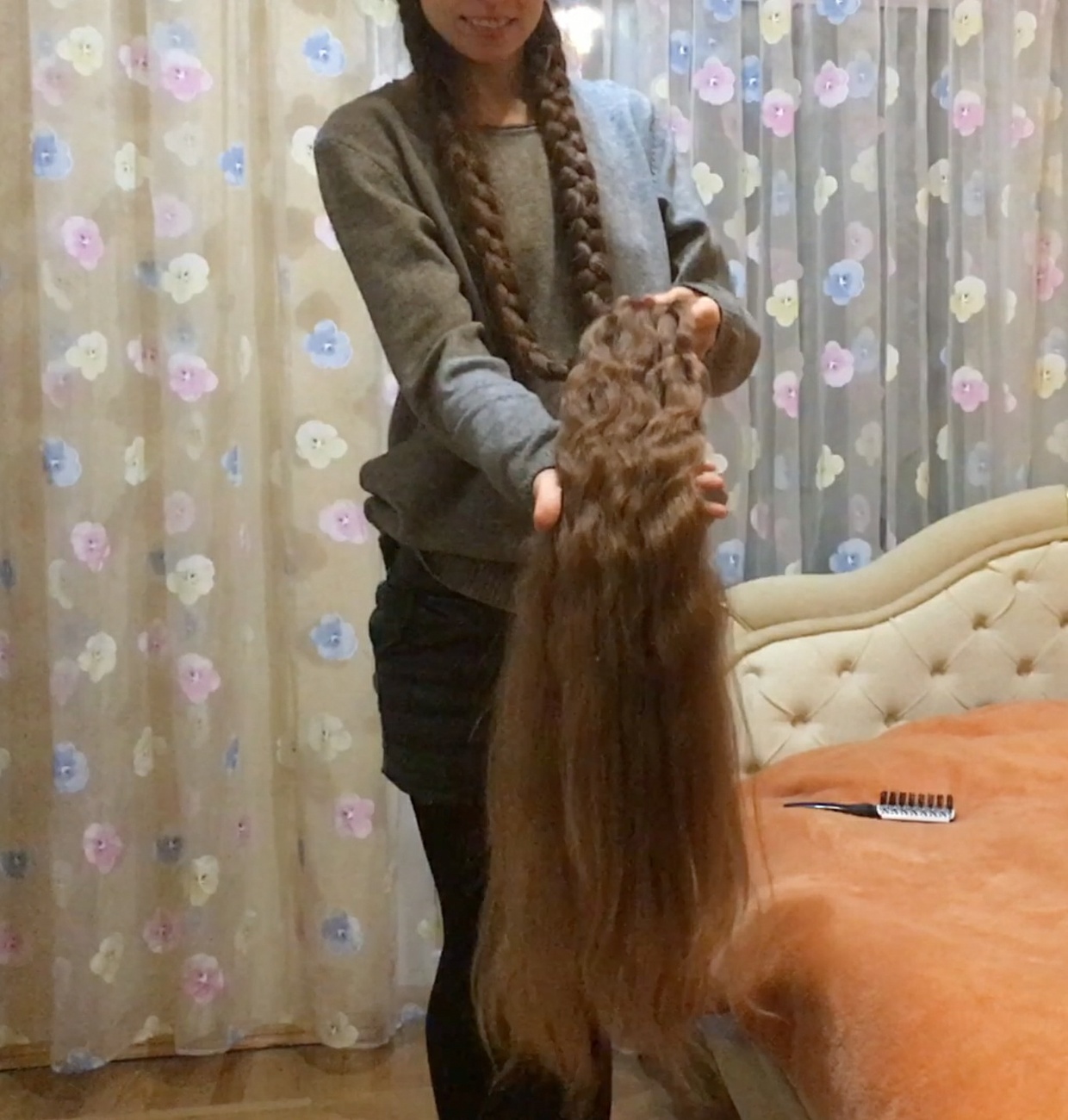 VIDEO - Ankle length double french braids
Preview: 
https://www.youtube.com/watch?v=4jPy6RKbjEw
Alena in yet another amazing video!
This video is some months old, but her hair is still floor length!
As you already know, hair gets shorter when it gets braided, and espevially when it gets braided in a french or dutch braid. When you then braid it in two braid in addition to having it braided infrench braid - style, it will get much shorter, so having hair that is ankle length while it is in two french braids, is very, very impressive!
Alena has a lot of fans, and she is most likely the most popular RealRapunzels model.
She is perfect at modeling, she poses like a goddess, and she does not hesitate to show that she is a real long hair lovery and enthusiast who loves her own long hair!
She has super thick and very heavy floor length hair, and her mane is massive!
It fits her so perfectly, and she is growing her hair even longer, going through all the hard work and pateince, to make you happy and to make you enjoy watching her ultra amazing hair!
She is truly an amazing person with a great personality in so many ways!
Her brunette hair color is also all natural and perfect. What more can a long hair enthusiast ask for? Heaven is here!
The fact that her hair has grown pretty much since this video is such an incredible fact to think about, because to put it this way - Her hair is not short in this video either..
She starts off by showing you how shiny and perfect her super long braids are, then taking them out, brushing the ends of the braids, making them super silky.
Her fingers slide right through her hair without any hesitation, and you can almost feel the silkyness yourself.
When her braids are out, she reveals an amazingly huge mane with a lot of waves.
Seeing Alena´s hair being full of waves is such a sight!
At the end of the video, you will see how it looks when she drags her wavy, heavy mane across the bed slowly, and how silky it looks.
Truly another great video, with a model that we are so proud of working with!
This video is 11 minutes in length.
If you buy this video within the first 24 hours, you will get a discount of 20%!
Discount code: discount
You'll get a 1.6GB .MP4 file.