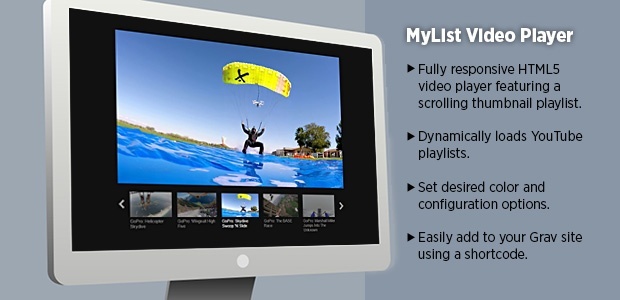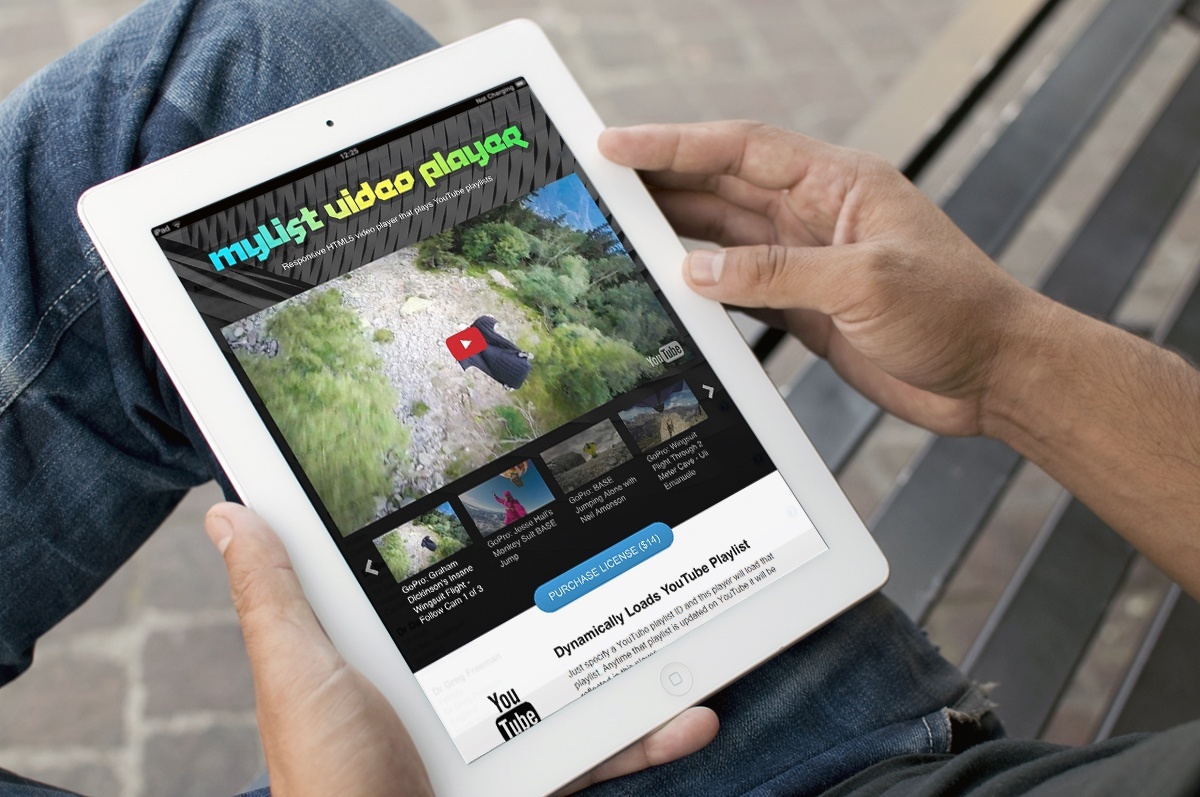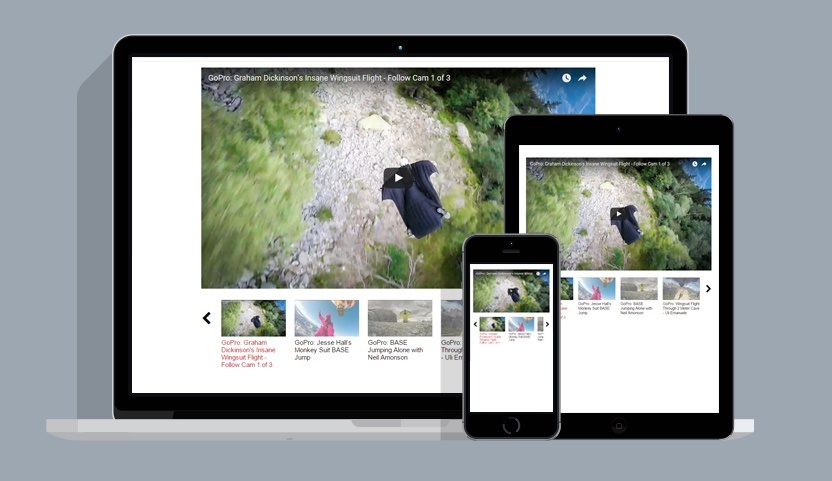 MyList Video Player - Grav Plugin
This is the Grav plugin version of the MyList Video Player. This plugin enables you to add the MyList Video Player to any post or page using a shortcode.
Demo: 
http://woosterwebdesign.com/mylist-video-player/grav-plugin/
 
== Description ==
Fully responsive HTML5 video player featuring a scrolling thumbnail playlist. Uses latest YouTube API (V3) and dynamically loads YouTube playlists. Just specify a YouTube playlist ID and this player will load that playlist. Anytime that playlist is updated on YouTube it will be reflected in this player. The MyList Player uses responsive design (CSS media queries) to adapt to fit the screen size. The player will expand to fit the full width of whatever parent element you place it into. 
Customizable Options
Enable autoplay so that the next video in the playlist automatically plays when the current one ends

Show or hide the video titles that appear under each thumbnail in the playlist* Show or hide the video title that appears in the upper left of the video player

Show or hide the YouTube video player controls

Change default and hover state colors for the video titles in the playlist

Change default and hover state colors for the left and right arrows
FvQ5
$10
56710ebd24c10b3e82f5844d
You'll get a 111.0KB .ZIP file.