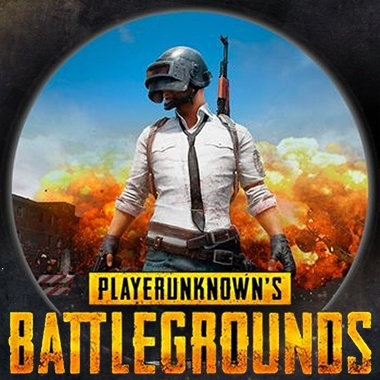 PUBG 1.0 Compact Pack macro no recoil Bloody X7 FireGlider sens 50% | Large distance lowers accuracy
Information can be found here
https://www.norecoil.pro/pubg.html
At long range the accuracy is greatly reduced - macro not adds accuracy! Accurate fire at long range only single fire mode control by hands!
---
Macros for the game PlayerUnknown's Battlegrounds v1.0 written for mouse A4tech X7, Bloody and FireGlider script on the weapon without modules, keep in mind when installing additional equipment their impact on the recoil shot! The weapons in the game has a strong spread and the rated accuracy is only in the initial shots, then a random pattern, which consequently does not allow to write macros full no recoil high precision. Using modules reduces the horizontal and the vertical scatter at rapid fire will slightly increase accuracy, shooting single fire with these modules gives a more noticeable increase in accuracy!
---
In the game it is optimal to use macros in mice Bloody with 4 modes, N-Key / 3-Key 4-key! Using X7, FireGlider and macro emulators is less convenient because of the limited number of macros loaded! Macro emulators - look more like an introductory version before buying best mouse Bloody for macros!
---
The weapon has 3 fire modes: single, burst and auto. The best accuracy can be achieved when shooting single fire, but for short distances efficient fully auto rapid fire. What fire mode to use the choice is yours!
---
Attention - on the newly selected weapon will be included a single fire mode of shooting. When you select another fire mode of macro do not forget to switch!Do not install the modules reduce recoil! In the case of modules affect the recoil or sights, don't forget to shoot guns (at a small stock at least 5-7 shots), paying attention to which side leads the barrel up or down, and if need be tweak the sensitivity in-game, just increasing or decreasing, for example - the flash suppressor reduces recoil, you should lower the sensitivity in aiming. When you install the sight with increasing multiplicity increase the sensitivity in the settings in accordance with the scope, without changing the overall sensitivity, so you have one macro for shooting from the hip and aiming.
---
For macros with modules sights, the sensitivity is different from the main and with increasing frequency in aiming since the sight x2. reduced by 12% (approximately the selected unit No Recoil Pro Group™) - this is done for convenience in sniper modes and improve the accuracy!
---
The reduction in macro name
LBM - Left Button Mouse for X7
Only possible macros for automatic fire mode
---
The list of macros fire mode for weapons from a compact pack.
AKM
Auto - Aiming/From the hip
Fast Single - Aiming/From the hip
Single - Aiming
X2.Single - Scope x2
X4.Single - Scope x4
M16A4
Auto - Aiming/From the hip
Fast Single - Aiming/From the hip
Single - Aiming
X2.Single - Scope x2
X4.Single - Scope x4
SKS
Fast Single - Aiming/From the hip
Single - Aiming
X2.Single - Scope x2
X4.Single - Scope x4
MICRO UZI
Auto - Aiming/From the hip
TOMMY GUN
Fast Single - Aiming/From the hip
UMP
Auto - Aiming/From the hip
Fast Single - Aiming/From the hip
Single - Aiming
You'll get 1 file (95.8KB)