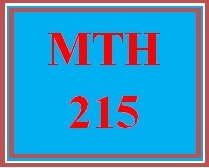 MTH 215 Week 3 Reflecting on the Signature Assignment Selecting A Topic
Entire Course Link
https://zh.scribd.com/document/340327850/Uop-Tutorial
 MTH 215 Week 3 Reflecting on the Signature Assignment 
Selecting A Topic    
What was the hardest part of choosing your topic for the signature assignment? What do you hope to gain from the signature assignment?  
Examine in your life when you see percentages. What are these percentages describing? What are they trying to get you to believe? How can you use percentages to describe changes in your life?
You'll get a 32.0KB .DOC file.
More products from UopTutorials