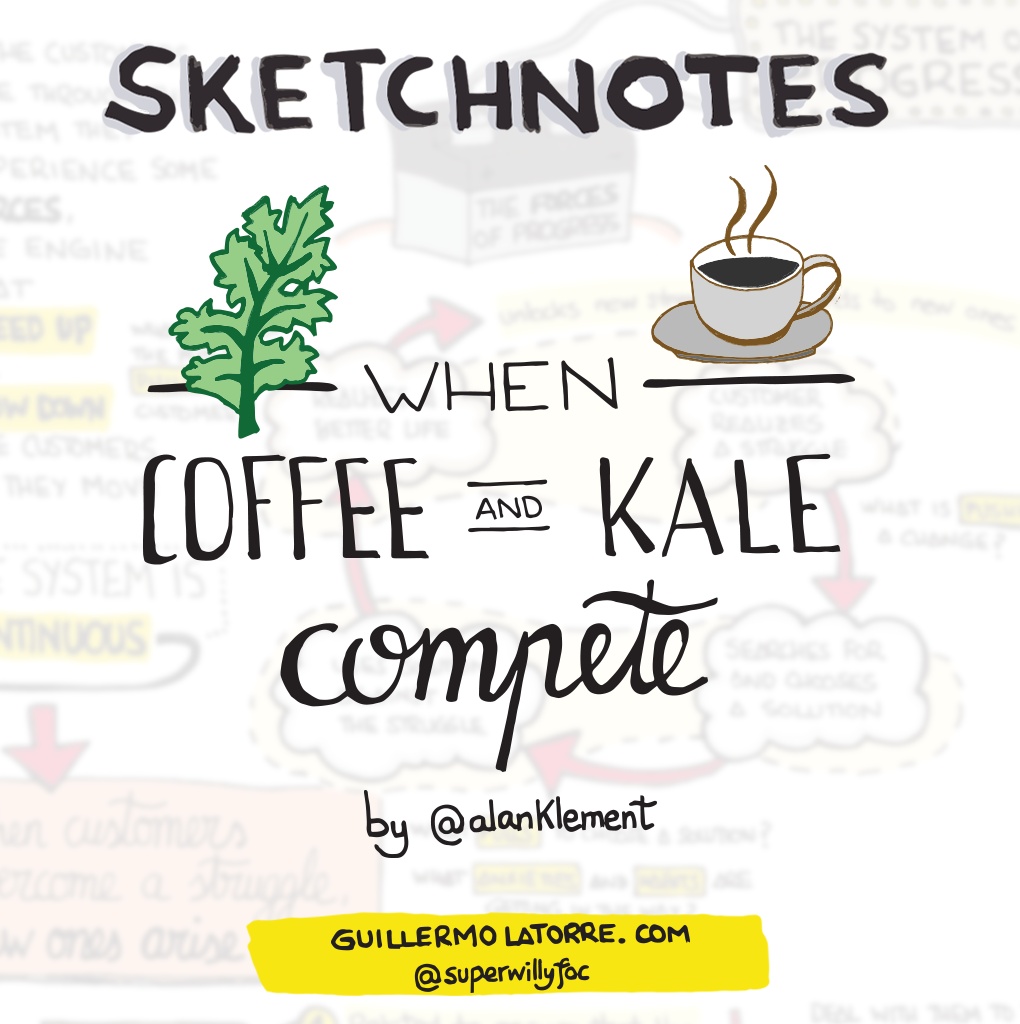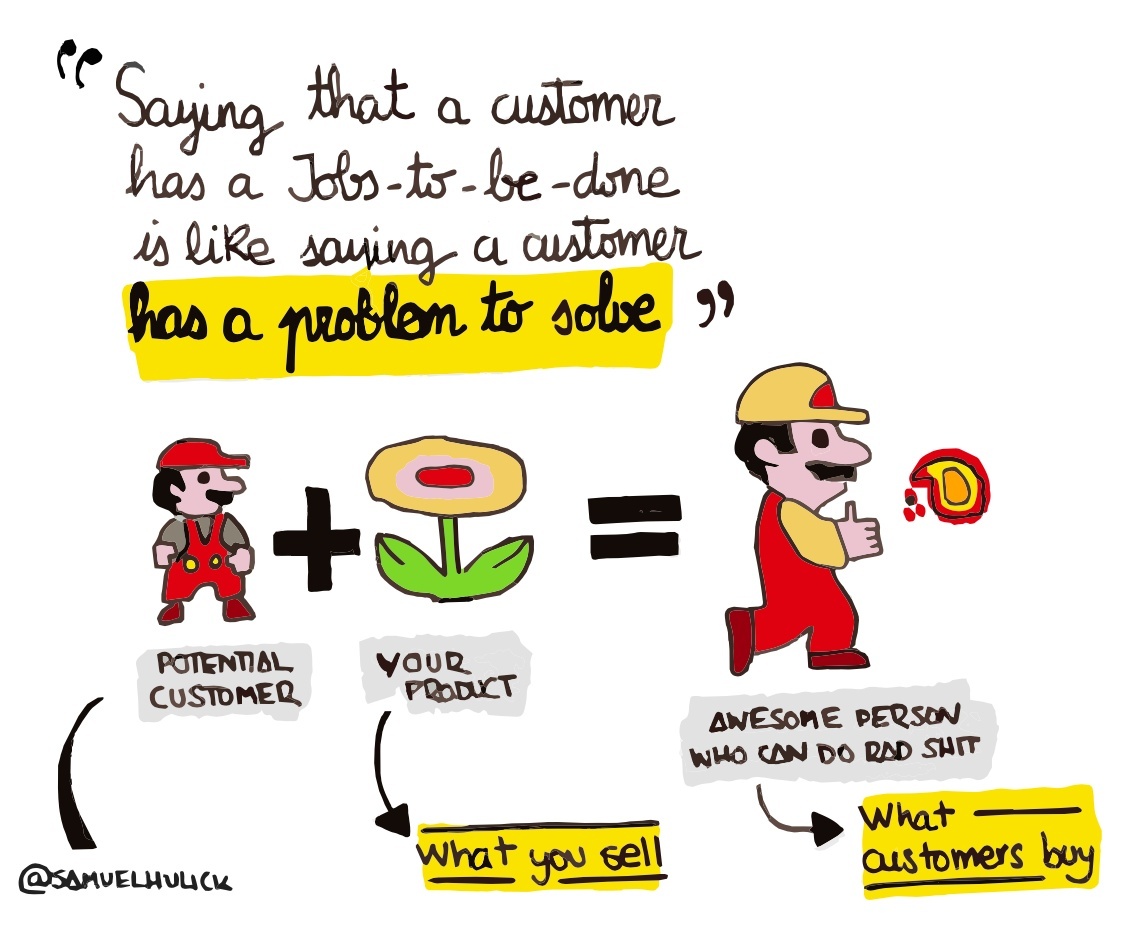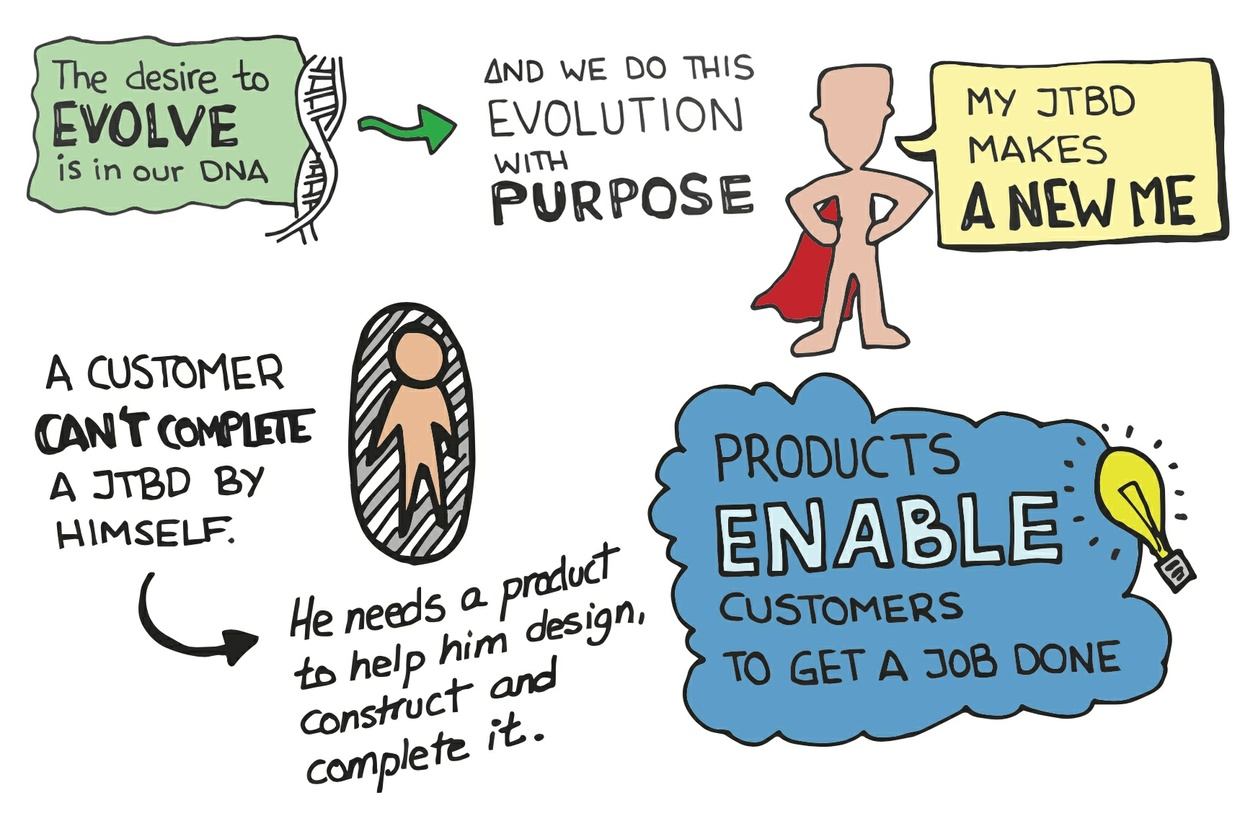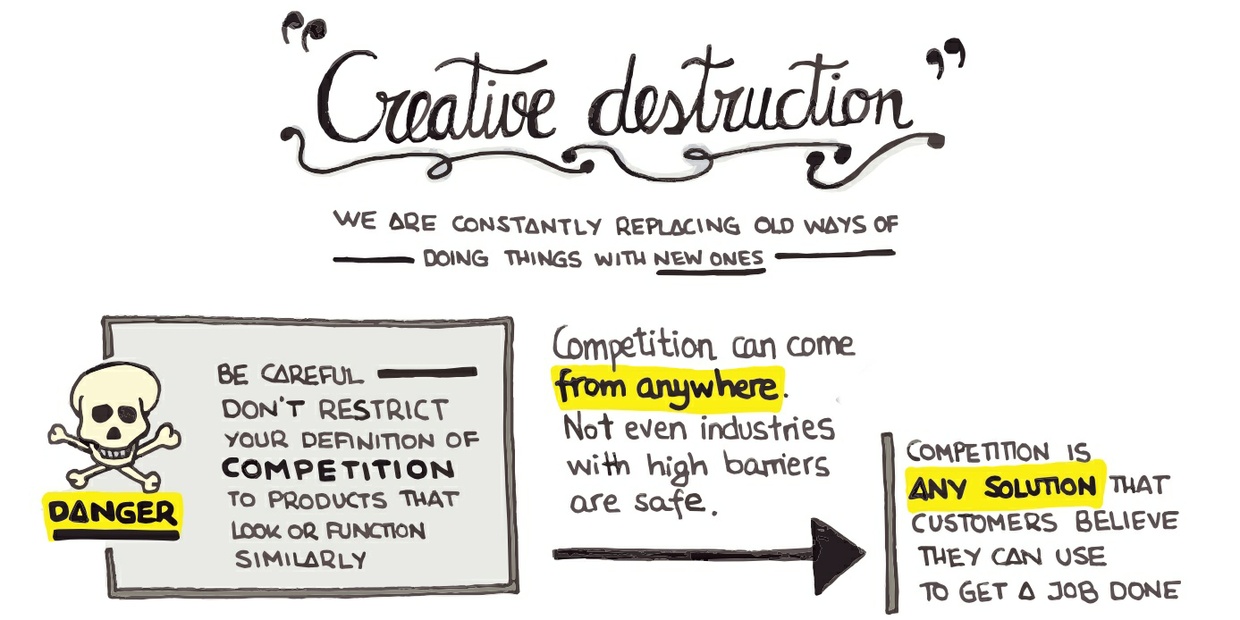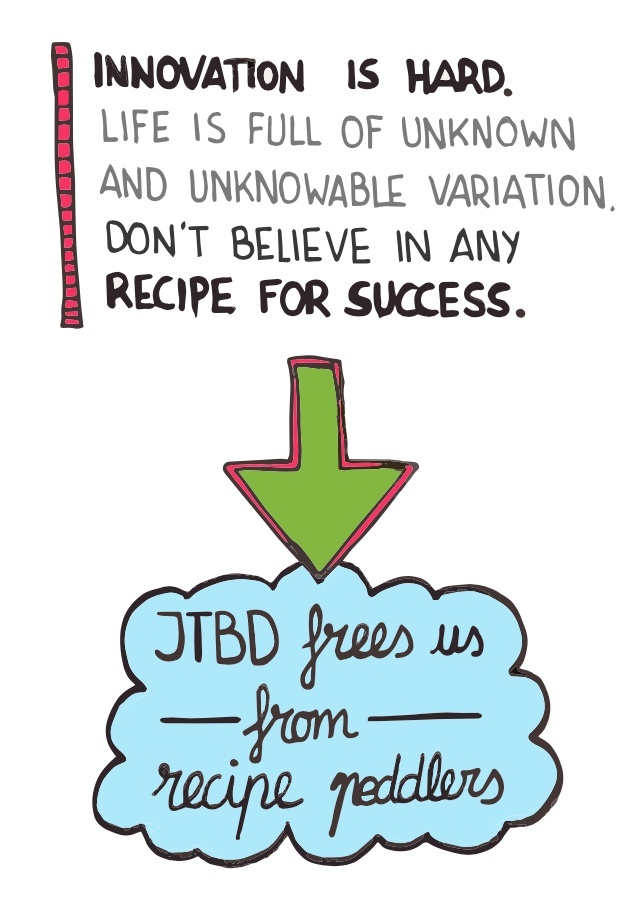 Sketchnotes from the book: "When coffee and kale compete"
Personal and visual sketchnotes from the book "When coffee and kale compete", by Alan Klement (@alanklement).
This is the best book I've read so far about
Jobs to be Done
(JTBD), full of the author's experience and with lots of examples that give a clear understanding on how to put the theory to work. It really helps not only to understand JTBD, but also to see how to implement it within any team or company.
---
This download includes
20 pages with my personal sketchnotes
summarizing the book - scanned, digitized and vectorized by hand - in high resolution and printer-ready.
The ZIP file (87.8MB) includes:


A 20 page PDF with the sketchnotes in vectorial format.


A folder with all the sketchnotes digitized and vectorized, saved individually in PDF format, ready to be printed at any size.


A folder with all the sketchnotes individually saved in high quality JPG format. These images are the scanned pages of my notebook.


I strongly recommend to get and read the original book. It's a must if you are interested in Jobs to be Done and you want to create products that people will really use. You can get it right here:
If you want more information about the book and my personal opinion, you can read my review (in Spanish) here:
---
All the sketchnotes have been created by myself, in paper, by hand, with markers
. By buying this product, you are helping me to continue creating new book reviews in sketchnote format.
---
Related and recommended links:
Alan Klement official website:
-
http://www.alanklement.com
"When coffee and kale compete" official website:
-
http://www.whencoffeeandkalecompete.com
Alan Klement in Twitter:
-
https://twitter.com/alanklement
---

Wait, copyrights? Do I have permission to publish this?
Yes, of course. These sketchnotes are the result of tons of hours working on drawing and creating them, adjusting the details, converting them to digital pieces, vectorizing...
However, it's true that the sketchnotes are based on the ideas of the original author and his book. So Alan Klement has been the first person who has seen the sketchnotes and he has given me his permission to distribute and publish them this way :)
---
If you have any doubt, don't hesitate to contact me:
You'll get a 87.8MB .ZIP file.
More products from Sketchnotes and lettering