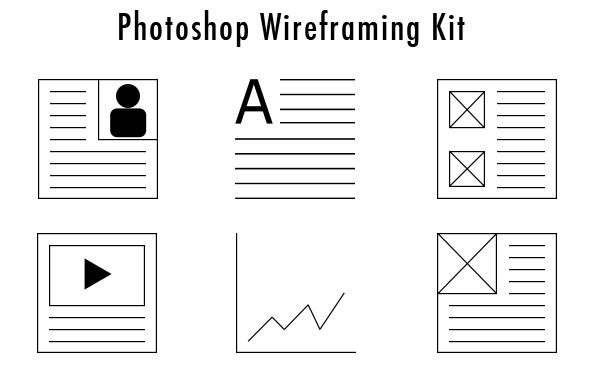 Photoshop Wireframing Kit
Photoshop Wireframing Kit
http://www.photoshopwireframingkit.com
This tool uses Photoshop Custom Shapes extension that generates vector wireframing shapes. It can be useful for all designers that use Photoshop as a primary graphic tool. If you use Photoshop to design web sites, apps and other projects why not use Photoshop for wireframing and prototyping. With this tool now you can easily mix vector custom shapes with the Photoshop native functionality to produce great mockups. There are about 382 vector / custom shapes and icons that you can use for wireframing. This project is also handy for making mobile wireframes for your Android, iPhone, iPad or Windows Phone apps.
Fg1M
$29
531b51c881069b7cb54e6d20
You'll get a 2.3MB .ZIP file.
More products from Vladimir Carrer