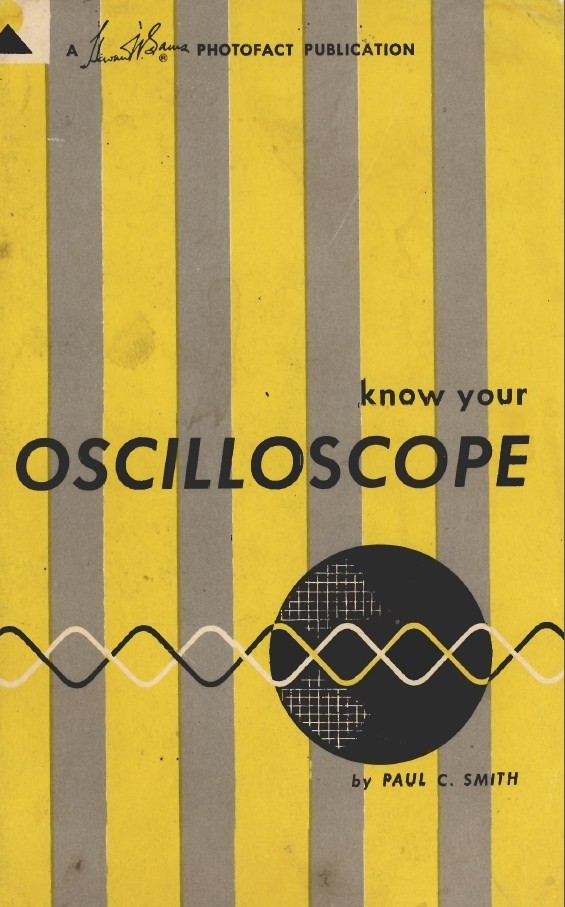 KNOW YOUR OSCILLOSCOPE by Paul C. Smith (1958)
"KNOW YOUR OCILLOSCOPE" by Paul C. Smith (1958, 162 pages). 

This book not only covers how an oscilloscope works but more importantly, how to use it !!!  The various accessories available for use with oscilloscopes are described, along with their special functions.  One chapter is devoted to maintenance and proper adjustment since a defective scope sitting unused on a shelf and gathering dust is certainly no asset.  Includes chapters on how to use the oscilloscope for amplifier testing and radio/TV alignment.

TABLE OF CONTENTS

Chapter 1 - General Information
Chapter 2 - Power Supplies
Chapter 3 - Sweep Systems
Chapter 4 - Synchronization
Chapter 5 - Amplifiers
Chapter 6 - Special Features
Chapter 7 - Accessories
Chapter 8 - Adjusting and Servicing the Oscilloscope
Chapter 9 - Frequency and Phase Measurements
Chapter 10 - Amplifier Testing with Square Waves and Sweep Signals
Chapter 11 - Radio and TV Alignment
Chapter 12 - Signal Tracing and Other Applications
Index

The original book was scanned and converted into this digital book in Adobe Acrobat .pdf format.  In order to view the book you will need to have Adobe Acrobat Reader installed on your computer.
You'll get 1 file (2.8MB)
More products from West Coast ePub Depot