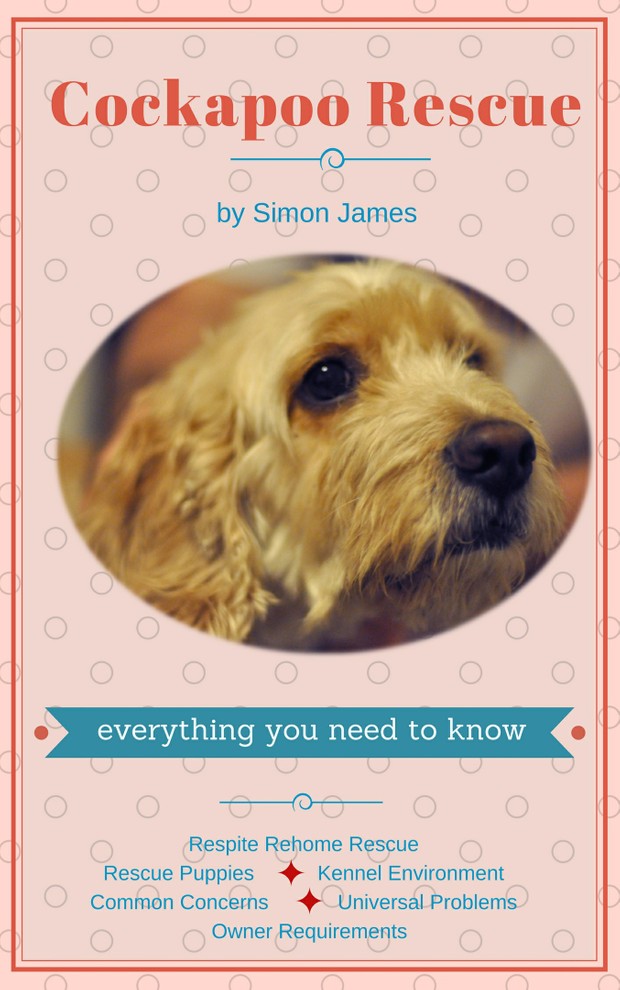 Cockapoo Rescue
Many people who want a Cockapoo investigate finding a rescue dog first.
Where better to start your search for your ideal dog,  best suited to your lifestyle, than among the many beautiful dogs in re-homing centres waiting for a second chance.

But how can you be sure your new pet will fit in with your family?

Many people believe that rescue dogs are troubled, traumatised, strays with long-lasting problems. While some dogs exhibit signs of stress due to their immediate environment, the bulk of dogs in rescue shelters are there because their previous owners have simply abandoned them. When you look down a row of kennels you become aware of the variety in appearance, age, size, activity level and character between dogs. From pure-bred dogs to many cross-breeds of which the Cockapoo belongs. The huge diversity offers you a fantastic selection from which to choose the most suitable companion for your family.

Rescue Me takes the reader through each stage of the re-homing process

From choosing a dog, to preparing your home and settling your new family member into his new life. With chapters which examine rescue puppies, avoiding misunderstandings, universal problems and common concerns, the book provide a fully informative and practical guide.

Further topics covered include: Respite, re-home or rescue; where to go to find a rescue dog and what to expect; Making a decision; preparing for re-homing; canine requirements; common behavioural concerns; next steps-registering your interest in fostering or re-homng a Cockapoo.

This practical book offers prospective dog owners a indispensable guide to giving a dog a second life.
You'll get 1 file (1.2MB)