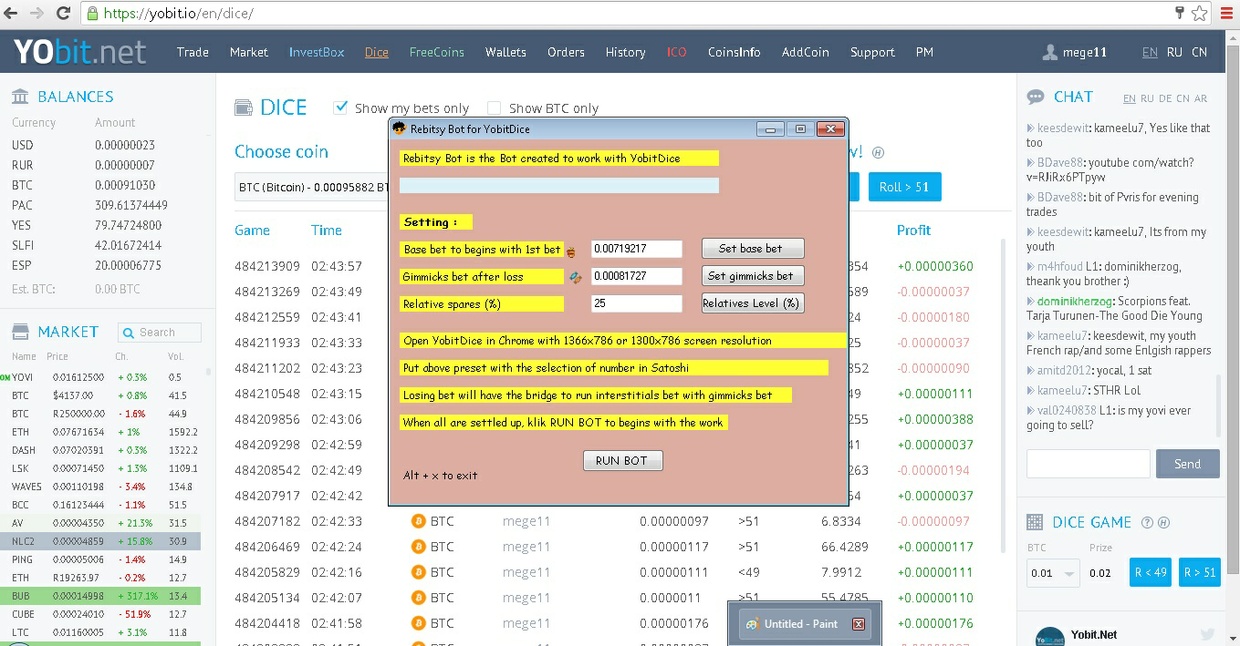 Rebitsy XTPT for Yobit.io Dice
The bot works as helping with the automation to run with the Yobit dice game. As referring of picks option from the returns on function with the Pseudo Random Generated Numbers (PRG) to qualify with the longer on settled with the betting as having of interstitials betting to plays on return with the lost bet with the previous drawing.
Please work with the customs of 1300 x 786 or 1366 x 786 screen resolution pixel of monitor.
The Relative Spares (%) value counts of difference between chance as submitting the beginning numbers of base bet as the initials.
Use button Alt + x to exit from the bot program.
To order customs bot with different kitten logo on GUI layer box please contact us
[email protected]
You'll get a 678.9KB .RAR file.
More products from Caressen Bot Shop