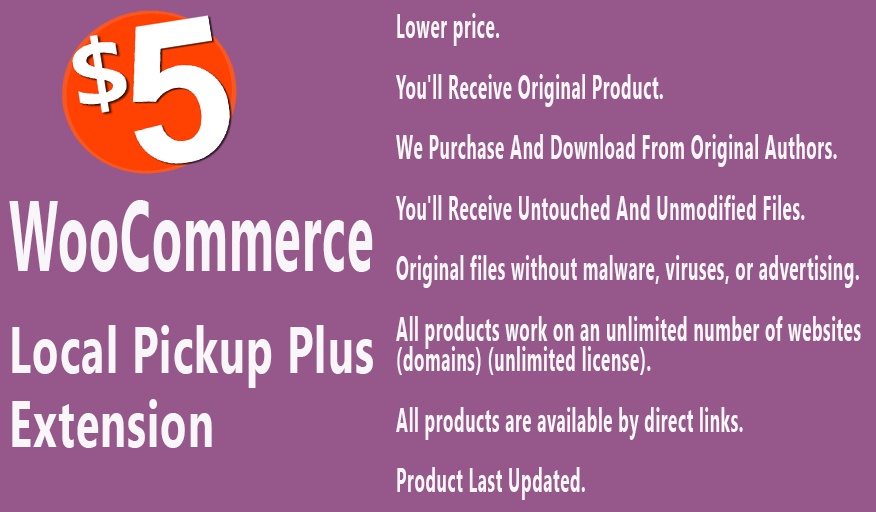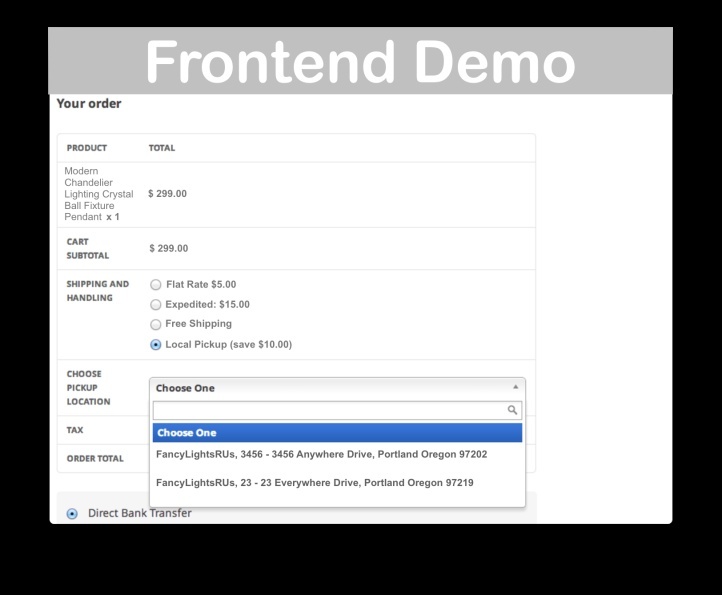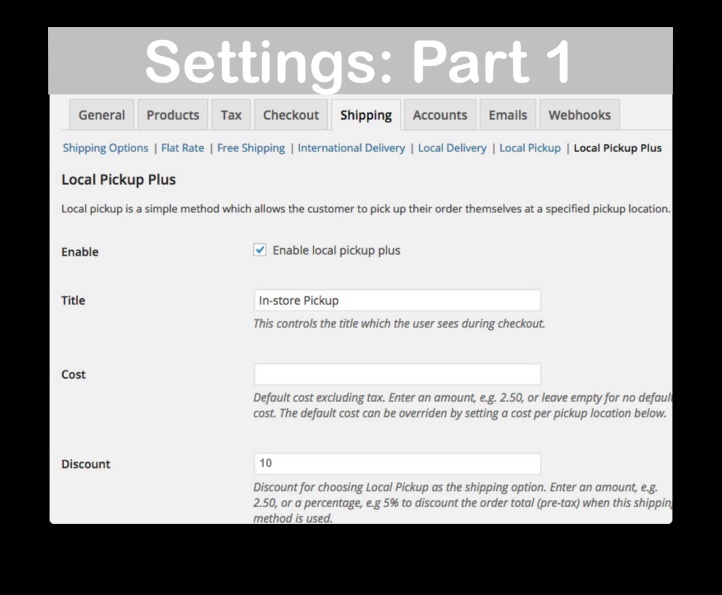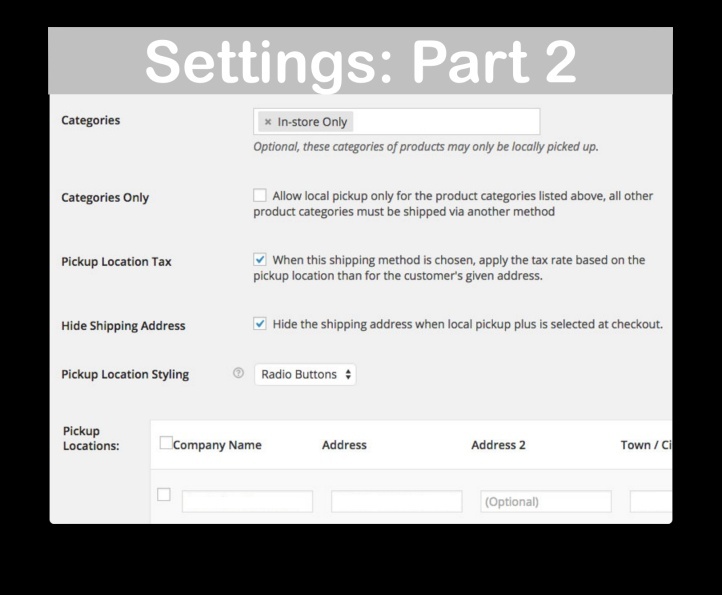 WooCommerce Local Pickup Plus Extension
WooCommerce Local Pickup Plus 2.3.7 Extension
---
WooCommerce Local Pickup Plus Extension Version : 2.3.7WooCommerce Shipping Local Pickup Method Plus: Give your customers multiple options for local pickup locations. Define discounts and costs when they choose a local pickup. Customers can choose one pickup location as their shipping method at checkout.
---
Exactly the same! This is the EXACT same plugin (Version 2.3.7) being distributed by WooCommerce.com
---
WooCommerce Local Pickup Method Plus: Why You Need ItBy default, WooCommerce lets your customers choose 'local pickup' as a shipping method. But what if want to give your customers multiple local pickup locations to choose from at checkout? The WooCommerce Shipping Local Pickup Method Plus is for you!WooCommerce Local Pickup Method Plus: FeaturesSupport for multiple shipping methods/ orderTwo cost configurations: Per pickup OR per pickup locationConfigure one or more pickup locations for the customer to select from at checkoutOffer pickup discounts by amount or % of subtotalPickup location your customerWith WooCommerce Shipping Local Pickup Method Plus, you can define select product categories as 'pickup only.' For instance, you might want to do this if shipping would be prohibitively expensive. You can also disable local pickup for specific product categories.Streamline checkout!WooCommerce Shipping Local Pickup Method Plus's savvy user interface can hide the 'shipping address form' when your customer selects a 'local pickup' option.
---
Buy Now============================================You'll get a download link immediately after purchase============================================Lower price.You'll Receive Original Product.We Purchase And Download From Original Authors.You'll Receive Untouched And Unmodified Files.Original files without malware, viruses, or advertising.All products work on an unlimited number of websites (domains) (unlimited license).All products are available by direct links.Product Last Updated.Download WooCommerce Local Pickup Plus.You'll receive the exact .zip file you would download from the original author. If you buy from here, you can save your money up to 99% and 100% virus free.Viewhttps://woocommerce.com/products/local-pickup-plus/
You'll get a 371.4KB .ZIP file.
More products from WooCommerce Plugins Extensions