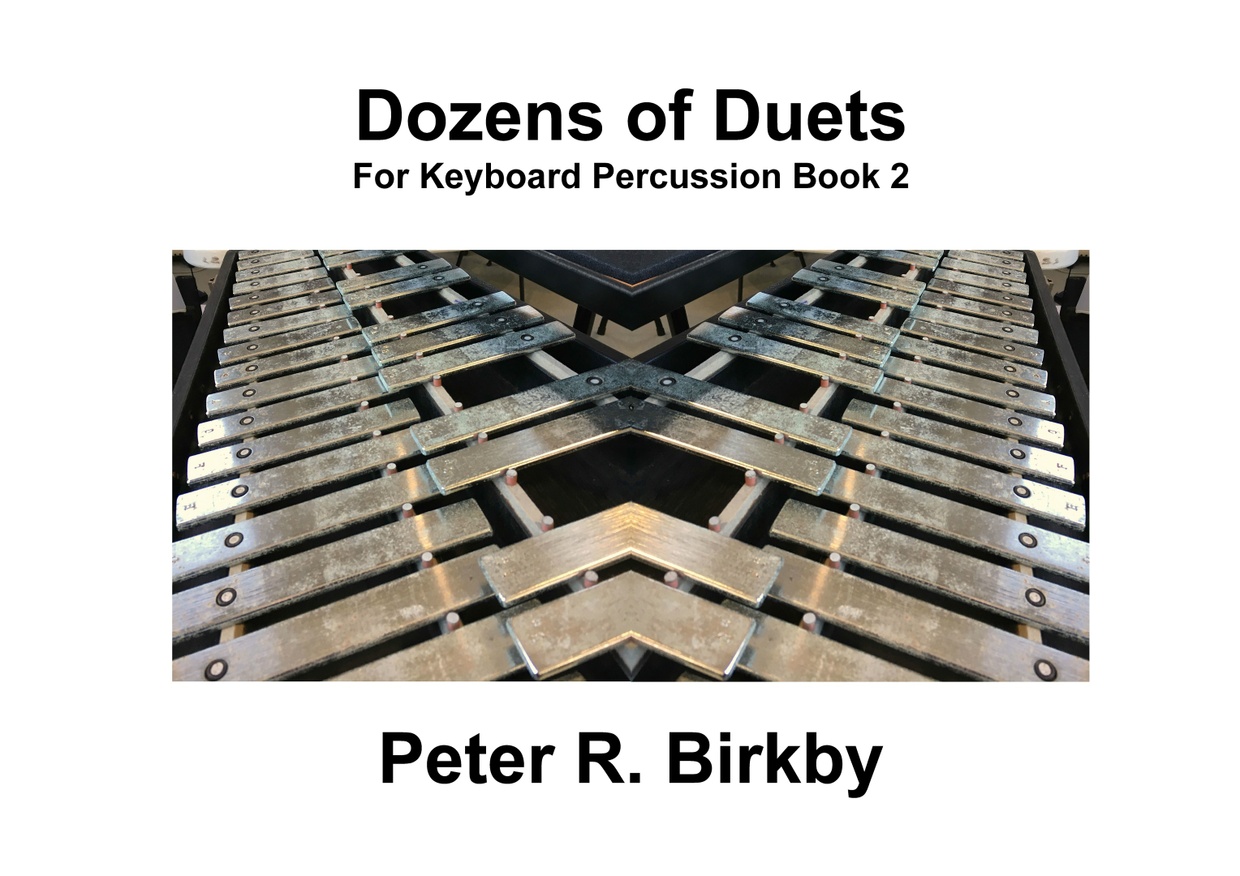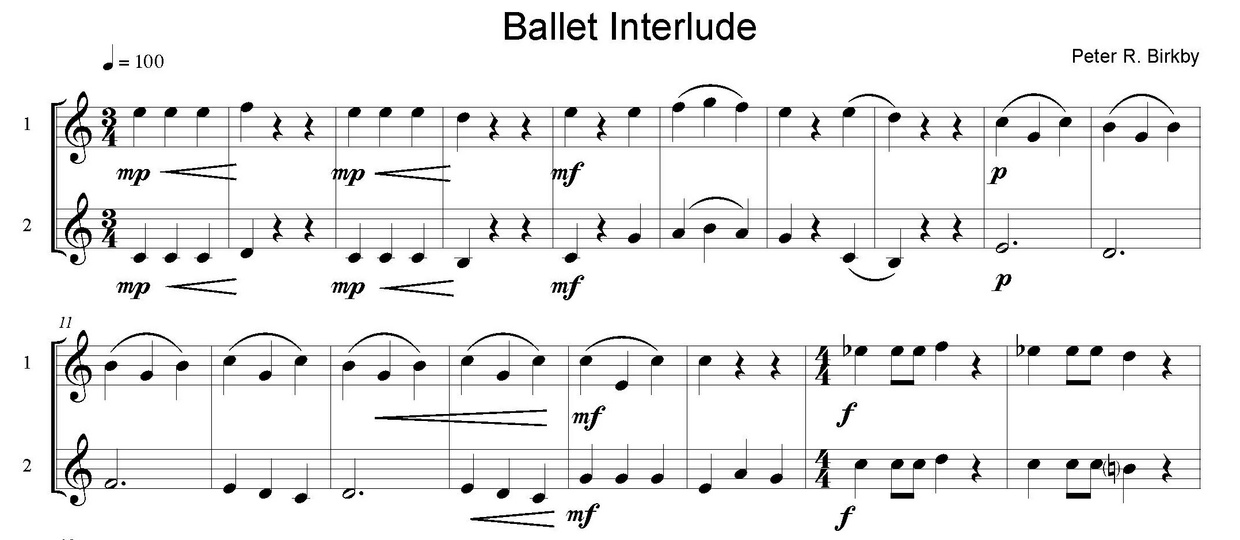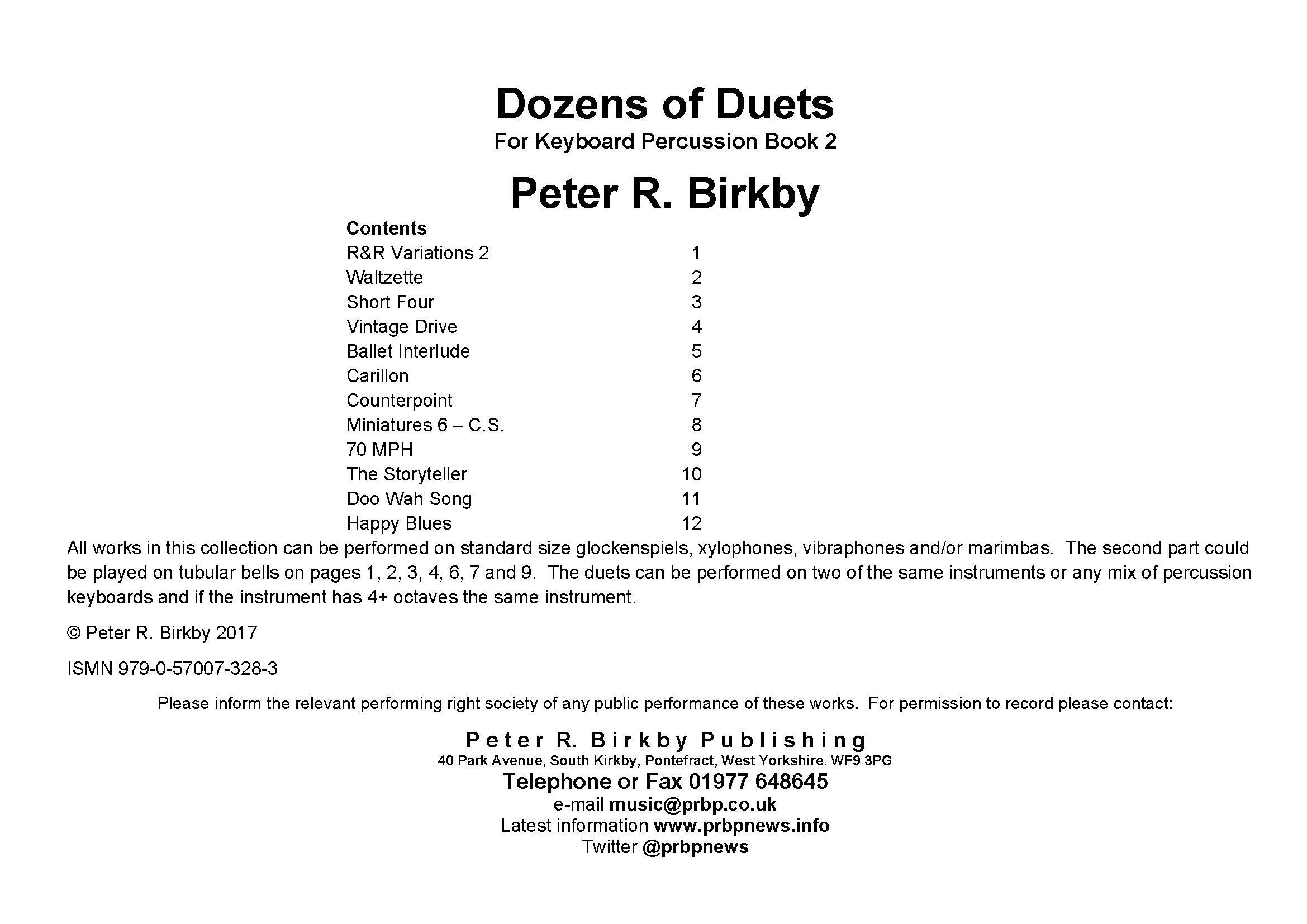 Dozens of Duets for Keyboard Percussion Book 2
The second collection of easy duets for the beginner keyboard percussionist includes examples of contemporary, Latin, pop and classical music styles with both parts at a similar standard.  The duets can be performed on two of the same instrument: bells, xylophone, vibraphone and/or marimba or any two from the list and if the instrument has 4+ octaves the same instrument.

What you download

A 5MB PDF with cover, contents and 12 duets in US letter format.  Each of the duets fit on one page (on two separate staves throughout) and the landscape layout is screen (tablet or projector) as well as print friendly.
You'll get a 5.3MB .PDF file.
More products from prbpnews.info