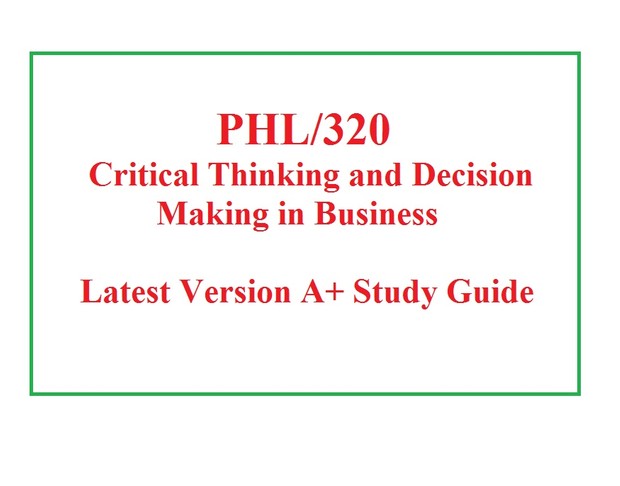 PHL 320 Week 1 Critical Analysis Worksheet
*********************************************************
PHL 320 Entire Course Link
https://uopcourses.com/category/phl-320/
**********************************************************
Critical Analysis Worksheet
Read "Common Core" and "The Battle Against Common Core Standards."
Perform a critical analysis of each reading using critical thinking techniques from this week's readings.
Respond to the following based on your critical thinking analysis of the "Common Core" and "The Battle Against Common Core Standards" readings.
1) Define the term conclusion.
2) What is the conclusion of each article?
3) Define the term premises.
4) What premises support the conclusions in each article?
5) How convincing is the conclusion of each article? Explain your answer.
6) Define the term biases.
7) What biases did you observe in each article? Why do you think they are biases?
8) What might be the sources of the biases in each article?
References
Sell, M. (2013). Common core. McClatchy - Tribune Business News [Washington].
Smith, H.K. (2013, March). The battle against common core standards. FreedomWorks, Retrieved from
www.freedomworks.org
Link to the article:
http://www.freedomworks.org/blog/rousseau/the-battle-against-common-core-standards
You'll get 1 file (69.0KB)