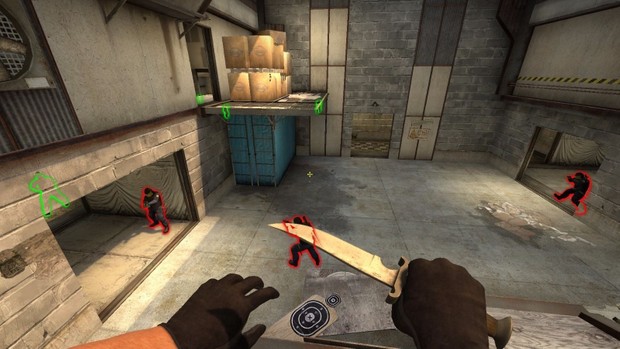 Counter Strike Global Offensive (CS GO) New Private External Hack - VAC Safe
This is a undetected multi-hack that allows you to select multiple features to get a competitive advantage over your enemies. This is a privately coded hack that is unsaturated and has not been shared on the internet. This prevents a high rate of detection by the VAC system and allows the hack to remain undetected for long periods of time. Regular updates are still required as the hack offsets are changed each game update.
1 hack update is provided with 1 purchase of this hack. After this game update, no more updates will be provided unless another version is purchased. Each hack sold will have its own file meaning it is unique from others sold.
Features
TriggerBot - Allows the weapon to autofire when a enemy is spotted.
Aimbot - Aims at the head of the enemy at the press of a button.
Glow ESP - Highlights the enemies and teammates through walls.
Radarhack - Shows enemies on the radar.
No Flash - Completely turns off the stunned effect of stun grenades.
Bunnyhop - Allows the player to hop at a high speed.
Info
This hack works in both full screen and windowed modes. Radarhack is always on however all other features are toggle able. This hack is currently undetected and has remained so for the past 3 months. It is also undetected on ESEA, CEVO and FaceIT leagues as well as Competitive. However, you can still be banned by the Overwatch system if 9 or more players report you within 24 hours.
A virus scan is attached in the photos to show this is a safe hack and no false positives have been reported.
I am not responsible for any loss of account or bans from the use of this hack as well as any damages from its use.
I will also provide links to software that further encrypt and protect the hack file - decreasing the chance of detection. ]
Virus Scans
https://www.virustotal.com/en/file/af6e6da69d7abda58844c445523bd32996b409ae05fb2c88551485bc2d655c36/analysis/1438207210/
Delivery
Please set the quantity of the hacks as to how many game updates you want it to work for. 1 quantity means that the hack will only work until the next game update.
When payment is received, I will send instructions via eBay Messages within 30 minutes as well as the download for the hack.-
You'll get 1 file (201.9KB)