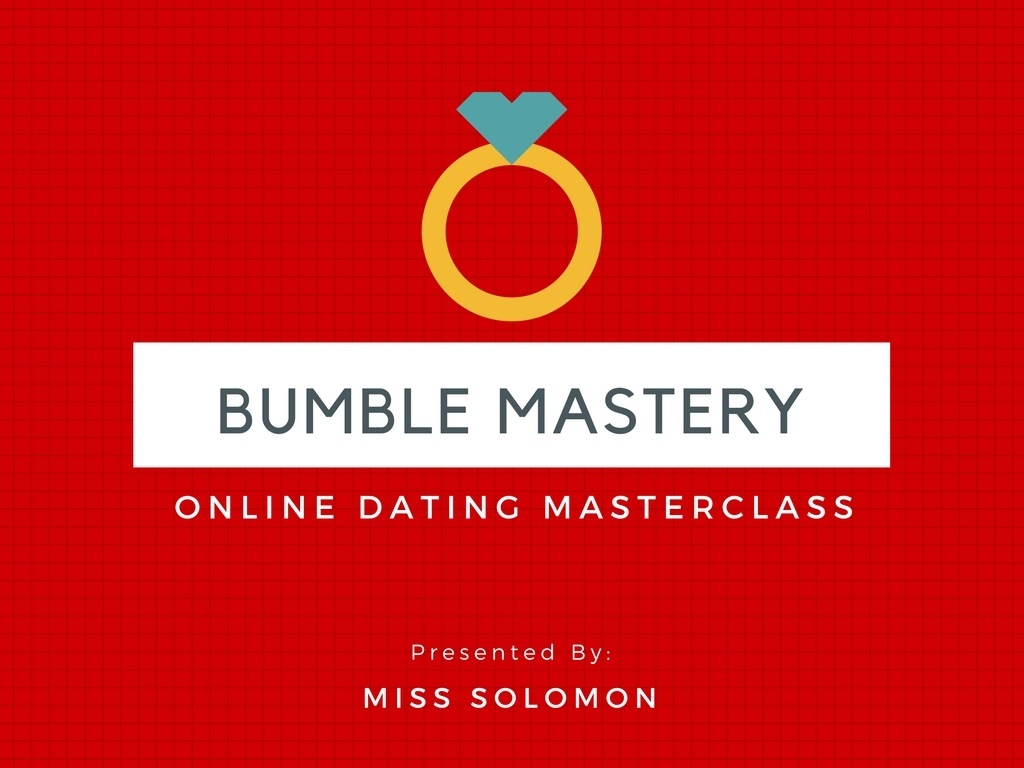 Bumble Mastery: Online Masterclass for Bumble
The love of your life is one swipe away. If you're interested in finding love onlline, getting more dates, or just chatting it up with eligible singles this masterclass will teach you everything you need to know about getting the most out of the Bumble platform. 
The person you want could be online but you have to know which platform will work best for you. 
This masterclass covers:


A step by step guide to setting up a Bumble account


Tips and Tricks for getting more matches than ever


The secrets to getting messaged and starting a conversation


What you should never do on Bumble


How to NEVER run out of users


If you've struggled with online dating and want success using Bumble then this webinar is for you. It will help to create a flawless strategy for matching with more singles and getting more dates. 
Included:
2 video lessons
1 PDF
EhRy
$27
51fc0250db8062797e978216
You'll get a 367.4MB .ZIP file.