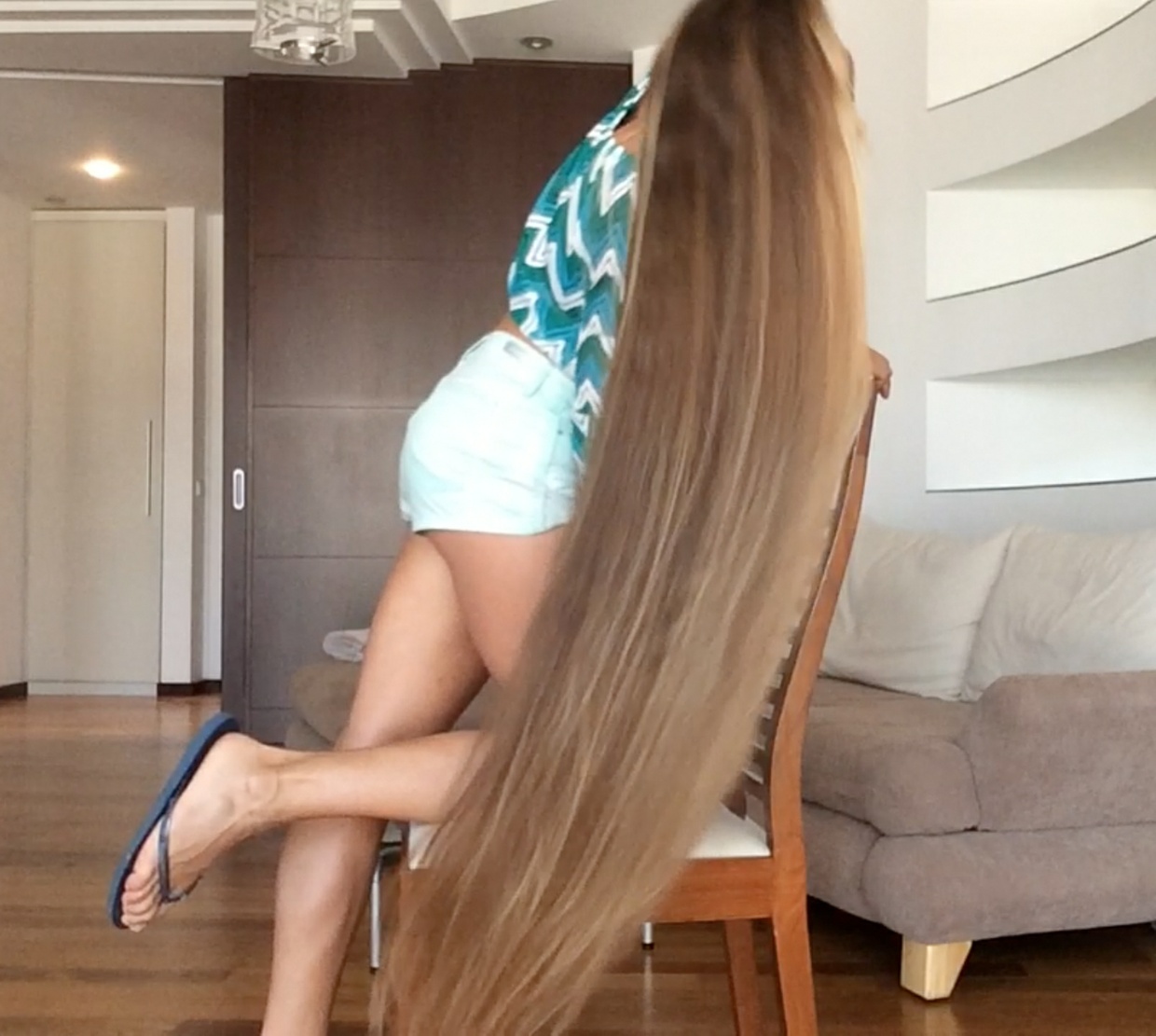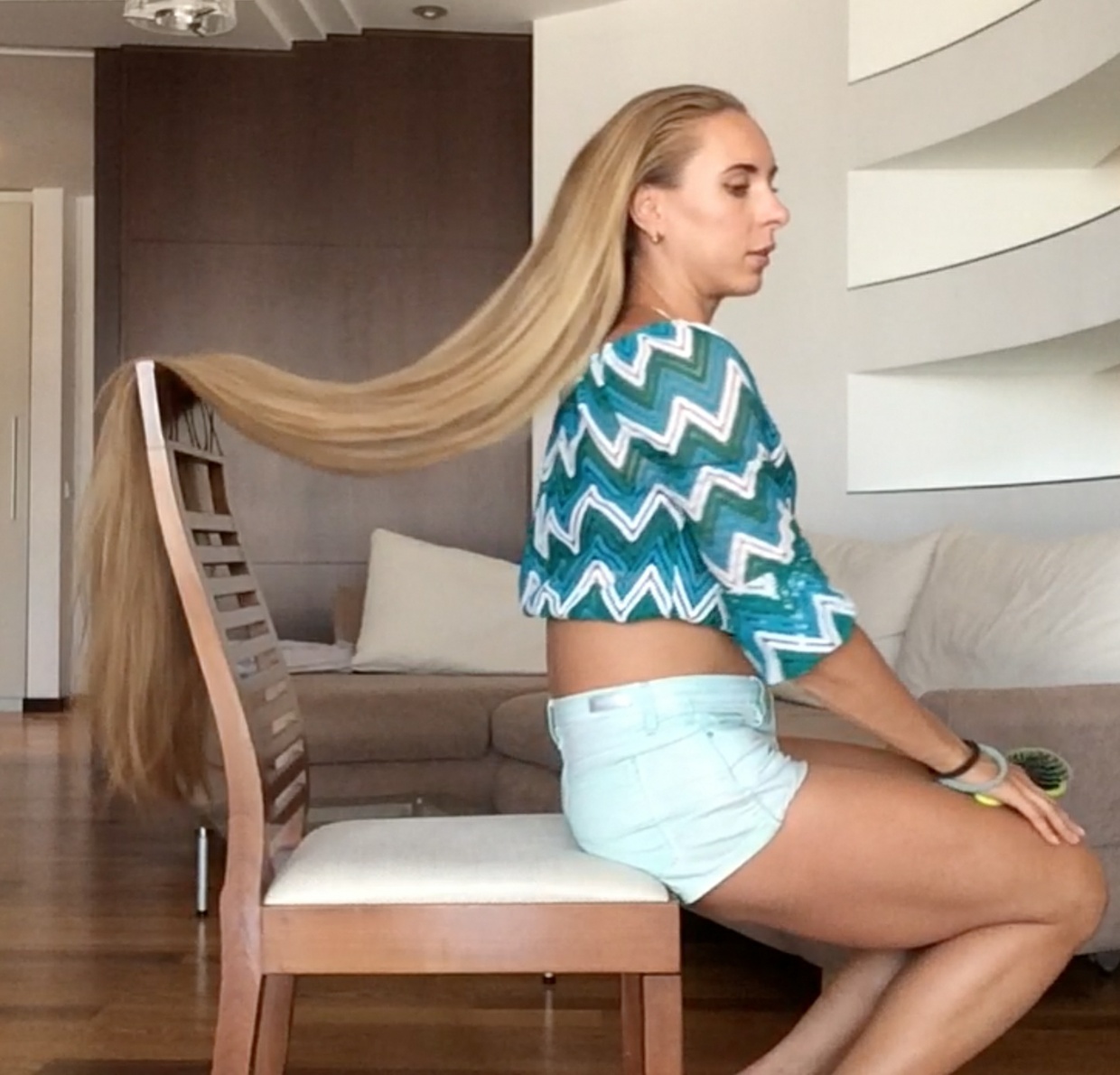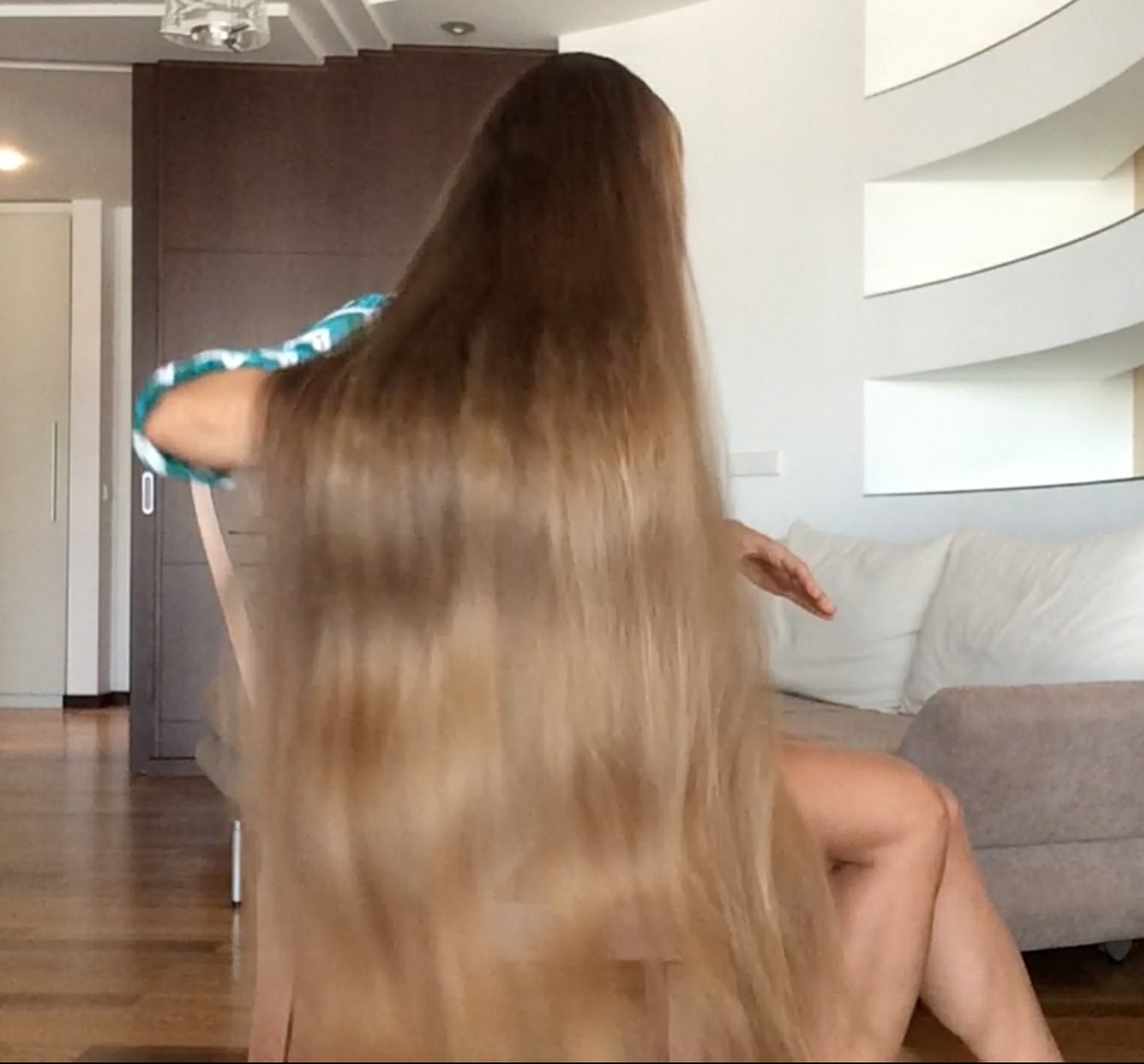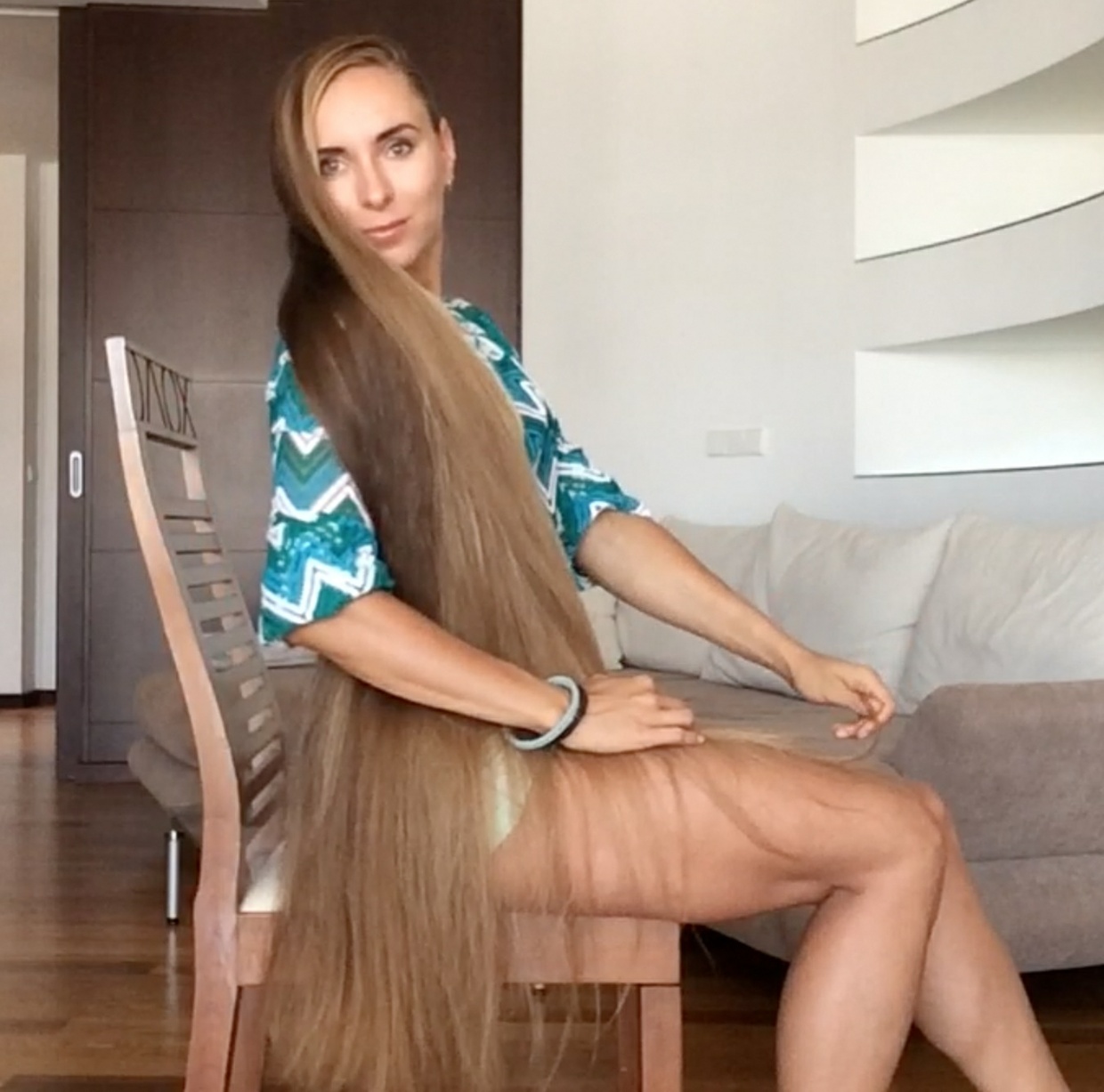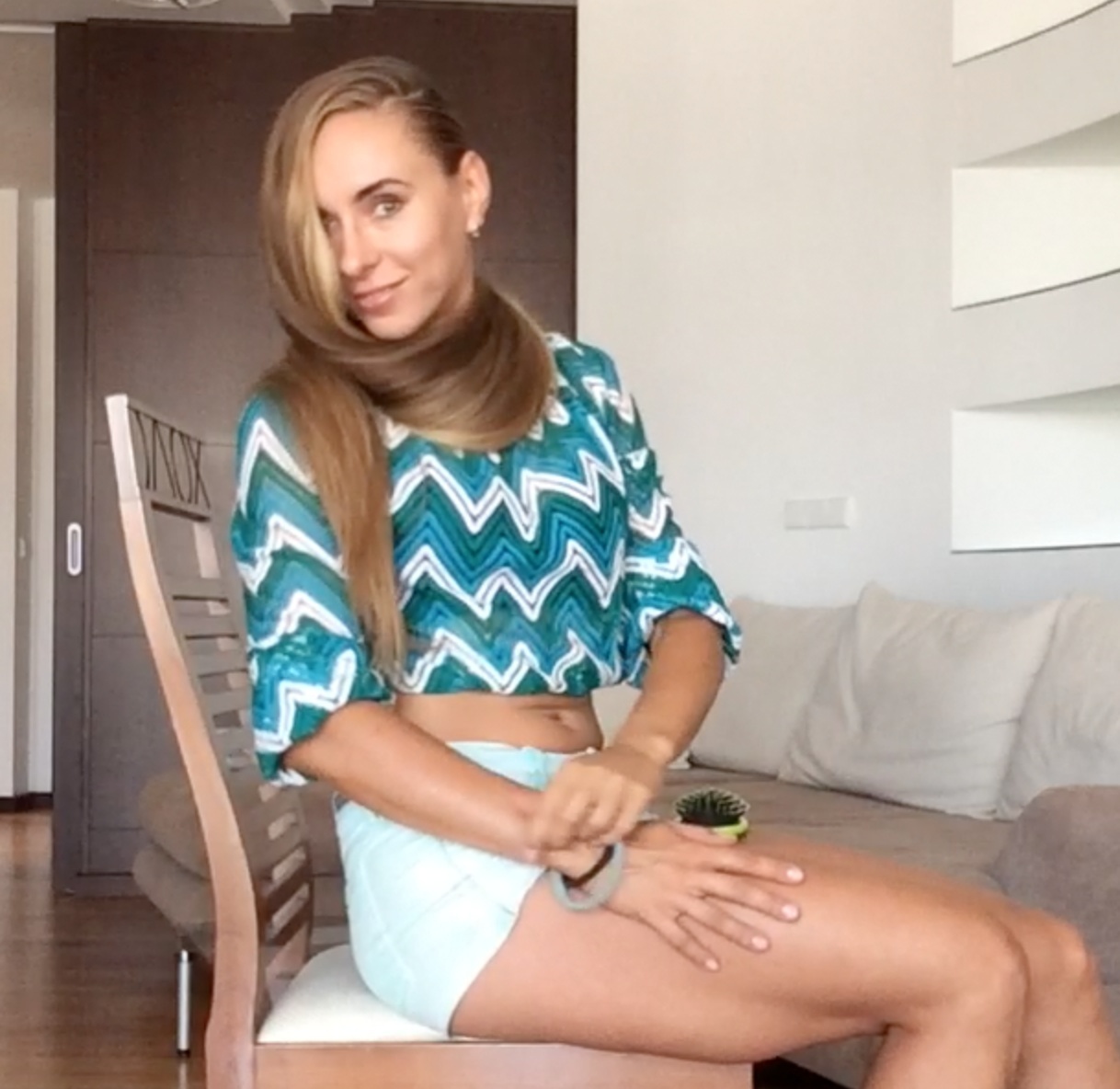 VIDEO - The chair in the living room
Preview: 
https://www.youtube.com/watch?v=e0TkJCwiULw
Super long, thick, blonde perfect hair that is so silky and a great look is what this model has! Kateryna has become one of our premium models and she is truly PREMIUM!
Her hair is fantastic and so is she! Her hair suits her so perfectly well!
It is so healthy, silky and straight!
This fantastic video will show everything about her hair, her thickness, shinyness, silkyness, length, and you can also see how heavy it is and what amazing moves it makes!
She starts the video by brushing her hair and playing with it. After this, she does a LOT of different hairplay, including stroking her hair over the chair multiple times to show you how the light shines on the hair and how extremely silky and healthy it is. There is such a lot of different hairplay, that you really just have to see for yourself! 
In this video, you will see ponytails, braids, undoing of the braids, buns, bundrops, stroking hair over the chair multiple times from different angles, hair swinging/swaying, hair shaking, long hair dancing combing fingers with her own fingers, hair in front of face, and more!
This video is over 11 minutes in length.
If you buy this video within the first 24 hours, you will get a discount of 20%!
Discount code: discount
You'll get a 967.4MB .MP4 file.