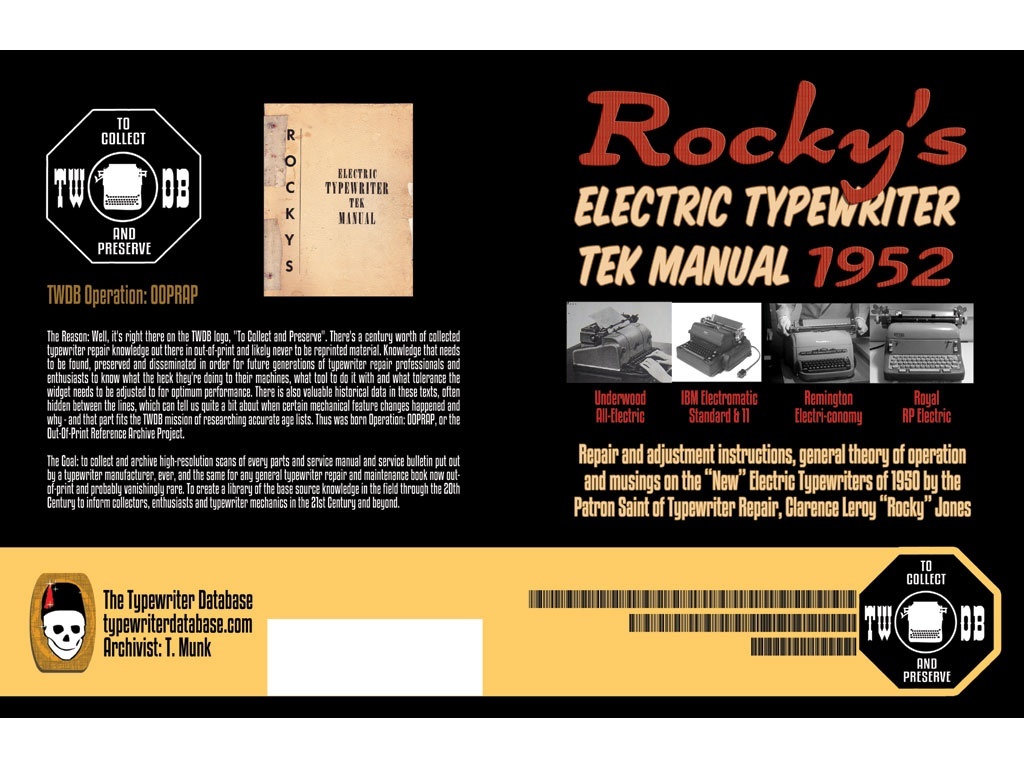 Rocky's Electric Typewriter TEK Manual 1952
Repair and adjustment instructions, general theory of operation and musings on the "New" Electric Typewriters of 1950, by the Patron Saint of Typewriter Repair, Clarence Leroy "Rocky" Jones.

Covers: Underwood All-Electric, IBM Electromatic Standard and 11, Remington Elecri-conomy, Royal RP Electric typewriters.
You'll get a 196.5MB .PDF file.
More products from TWDB Operation: OOPRAP