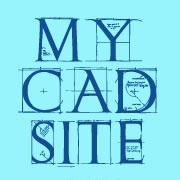 2014 and older versions - myCADsite AutoCAD Course
This is the 4 level AutoCAD course from myCADsite. This set of tutorials will take you from the very basics to drawing in 3D and rendering. These tutorials cover AutoCAD from 2008 to 2014.
This is the same content that is currently available on
myCADsite.com
, but contains no ads or other clutter.
If you have any questions about this product, please email me at
[email protected]
You'll get 1 file (365.8MB)