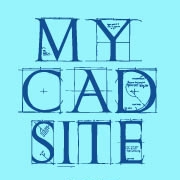 2014 and older versions - myCADsite AutoCAD Course
This is the 4 level AutoCAD course from myCADsite. This set of tutorials will take you from the very basics to drawing in 3D and rendering. These tutorials cover AutoCAD from 2008 to 2014.
This is the same content that is currently available on
myCADsite.com
, but contains no ads or other clutter.
If you have any questions about this product, please email me at
[email protected]
You'll get a 365.8MB ZIP file.
I want to get 10% off
You will receive a 10% discount if you share this product on social media. The discount will be automatically applied to your purchase.
Tweet
Looks like you are using AdBlock. And it's blocking the social sharing functionality on this page. To receive the discount, please disable AdBlock on Sellfy.
I'd rather pay the full price
Buy Now
Purchase the product without sharing it on social media. Your download will begin immediately after payment.