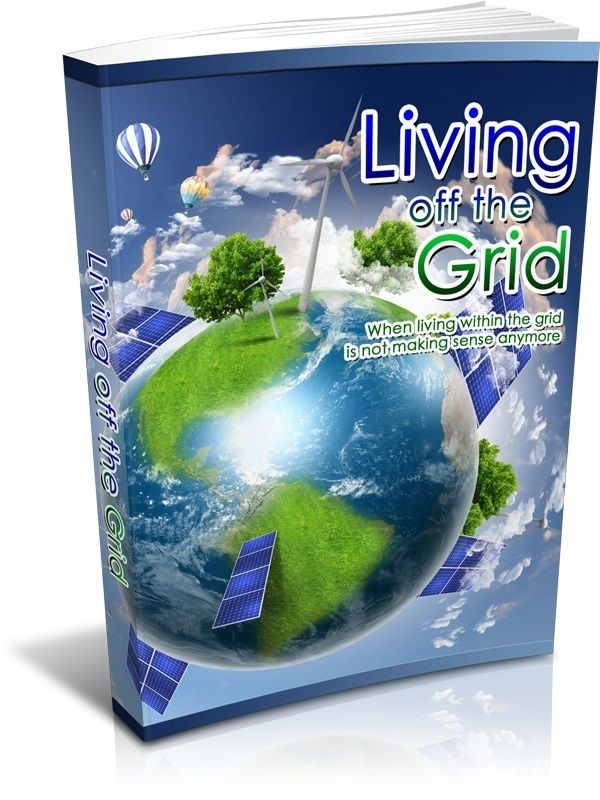 Living Off The Grid
Dear Entrepreneur...

" Learning About Living Green For A Better Tomorrow Can Have Amazing Benefits For Your Life And Success!"

10 Ways To Help Our Mother Earth!

If You Want To Improve Your Overall Life...You Need To Have A Look At Living Green For A Better Tomorrow!

Introducing…"Living Green - For A Better Tomorrow" - 10 Ways To Help Our Mother Earth!

In this book, you will learn all about:

*Green Up Your Wash

*Green Up Your Electricity

*Green Up Your Food

*Green Up Your Play Time

*Recycle

*Green Up Your Yard

*Much MORE!

Make Full Use Of This Knowledge And Get A Real Look At Living Green For A Better Tomorrow!

Let's face it…We need to take care of the Earth we live on. You have just heard about "going green"-but just how difficult is it? It may seem like an intimidating task, but this book has given you some simple tips that anybody can do-that will make a positive impact on our world.

That is why is it very important for you to realize the value of this offering.

The price for this book is minimal when you consider the fact that you can use just one of these strategies to make your money back 10-15 times over.

Remember that if you fail to take action today, things will not get better… at least not immediately.

So make sure you take action and get a copy of this book right away!


Your License:

You may NOT under any circumstance resell this product in any way or form.

This product is intended for your own personal use only.

Do not share or giveaway this product.


P.S. Remember, for this low price, you can immediately make 10-15 times the sum of your investment… so don't hesitate and grab a copy right away!

P.P.S Your situation might not improve tomorrow if you don't take a plunge. Which is worse? Telling people that you failed to help save our earth or save the embarrassment and take a couple of days/weeks to learn the truth behind greening up every part of your life?


You'll get a 434.8KB .PDF file.
More products from Smart Life Skills