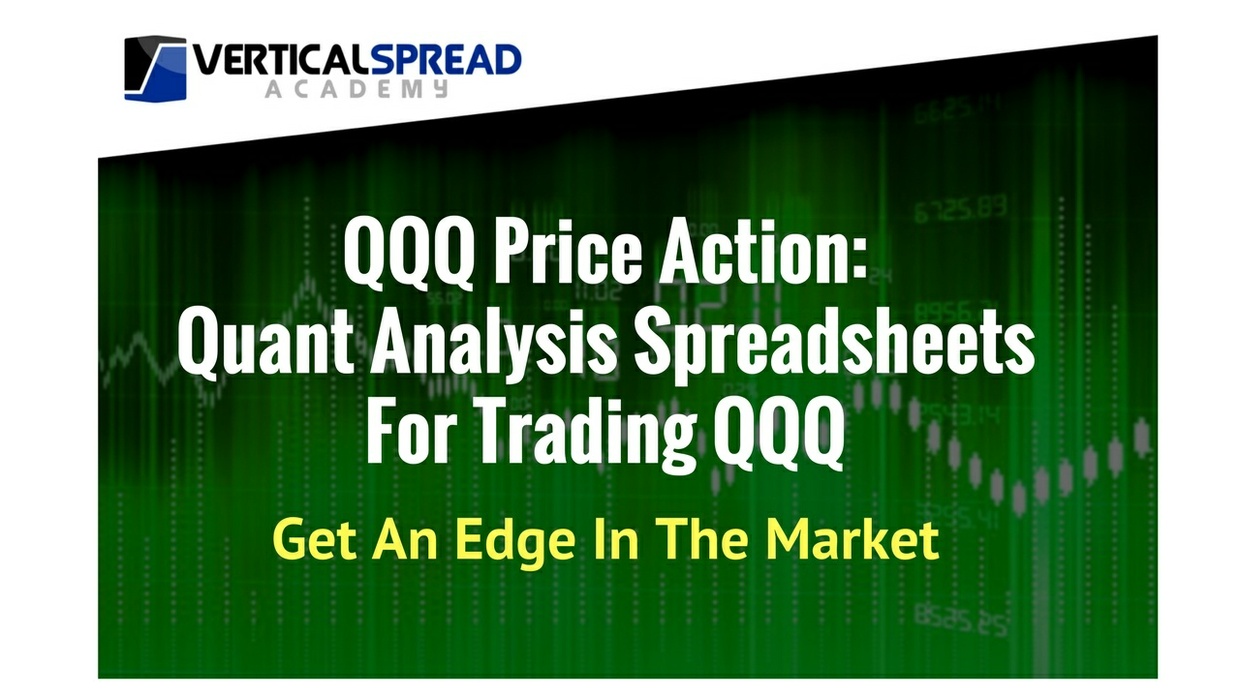 QQQ Quant Analysis Spreadsheets
Ever wondered what the probability of a put spread expring worthless would be after a 2 day sell off in QQQ using real historical data?

Or maybe if the QQQ rallies 5 days in a row, what's the probability of a bear call spread staying out of the money 21 days later?

Now you'll know.

This product contains 2 spreadsheets with QQQ data from 1999 - 2016 and allows you to analyze multi-day rallies and declines and where price is several days later.

Watch the video, download the sheets, and get an edge in the market.
You'll get a 5.1MB .ZIP file.
More products from J. Eric O'Rourke