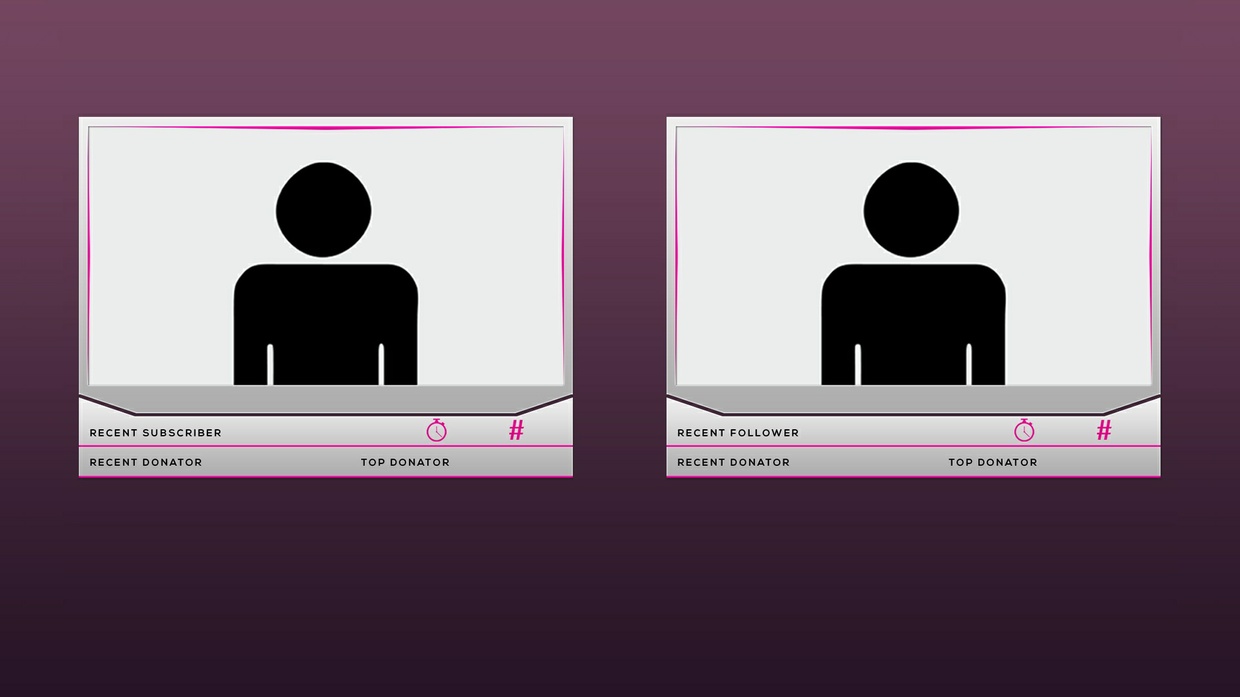 Silver and Pink Twitch Camera Overlay Template
Give your live streams a clean professional look with this Silver and Pink twitch overlay template. This PSD is easy to customize to suit your needs, the color of the highlight areas of the camera can easily be changed with the hue and saturation layer provided. Simply move the sliders on the hue/saturation layer to adjust the brightness and color.
This pack also comes with 2 preset Silver and Pink overlays as shown in the example thumbnail.
Please note that the template is for photoshop and that the fonts used in the example(s) are not included.
Opening/Extracting .ZIP or .RAR Files on PC
You will need to download and install a free program called Winrar:
http://www.rarlab.com/download.htm
Once you have installed winrar simply right click on any .rar or .zip file and select "Extract to FileName/"
It will create a folder with the name of the file extracted, inside will be the files included in the pack
Opening/Extracting .ZIP or .RAR Files on Mac
There are numerous free apps that can be used to extract files on a Mac, i prefer RAR Extractor Free:
https://rar-extractor-free.en.softonic.com/mac
which can be found in the app store
Once installed you can right click the file and select "open with" and select the recently installed app.
This will open and ask you to choose where you wish to have the file extracted to, select a location and extract. You can select the program as being the default selection so you can simply double click/open future files to extract them.
The pack and files included property of myself, the creator and owner.
You'll get a 106.4KB .RAR file.