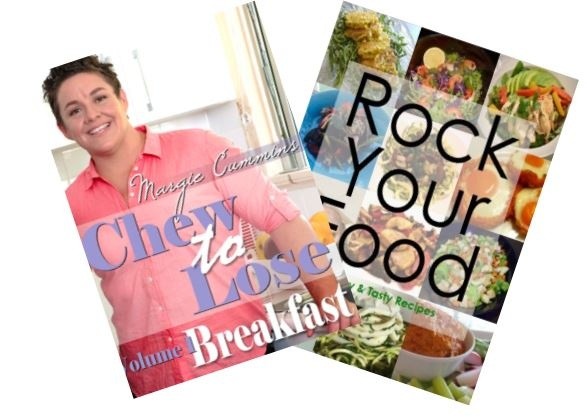 Recipe Package
Looking for some inspiration in the kitchen? Want to cook tasty and healthy meals the family will love? Recipes that are easy to follow and have all the MACROS listed, so you can track and plan your calorie intake? Then grab this deal!


– CHEW TO LOSE –

Chew to Lose is a fabulous ebook that has over 12 breakfast recipes that are calorie controlled! Yes that's right, all calories counted for you which will take the guessing work out of making breakfast and allow you to enjoy your breakfast without turning 'hangry'. Oh, and for those who would be thinking IIFYMs, yes it does! A macro count is included. Yummy breakfast recipes that also includes vegetarian options! 

– ROCK YOUR FOOD –

Rock Your Food is a recipe book filled with healthy, delicious recipes that can be used while following the Rock Bottom plan OR by anyone wanting to cook tasty meals for their family.  Rock Your Food has the following sections – Breakfast, Vegetable, Chicken, Seafood, Salad, Snacks and Condiment & Spice Mixes.  Each recipe has calories, MACROS and codes such as Gluten Free, High Protein, Vegetarian, Vegan and Air Fryer Friendly to help you select the right recipe for your needs, as well as a helpful tips section.
You'll get 1 file (17.7MB)
More products from Margie Cummins