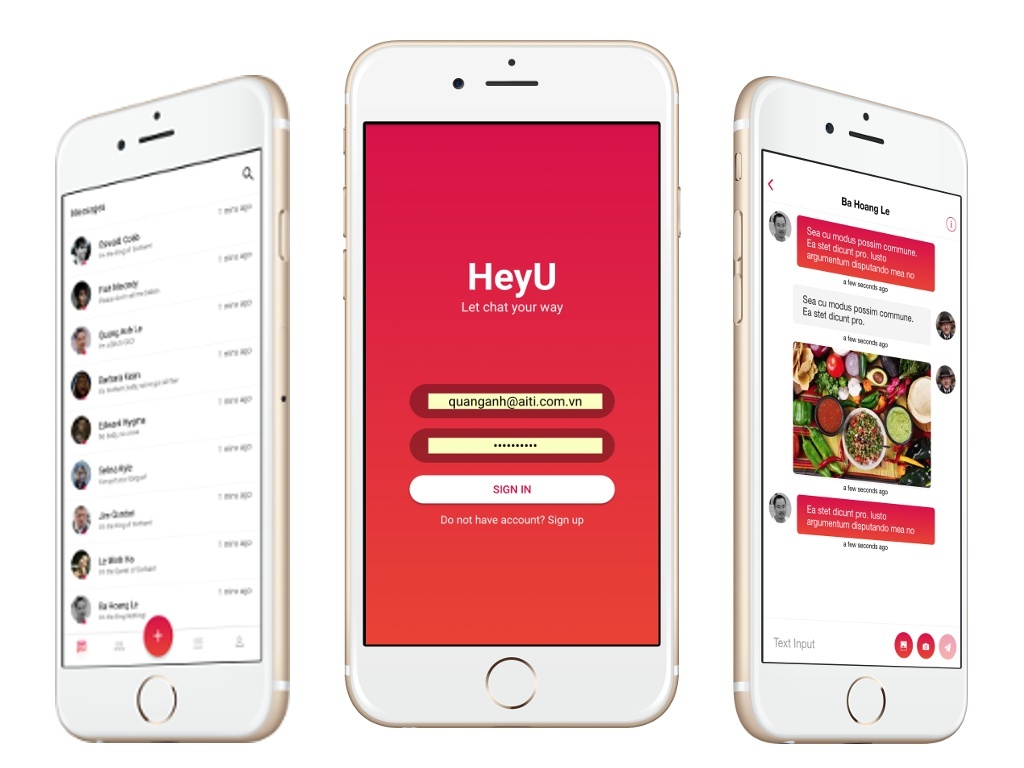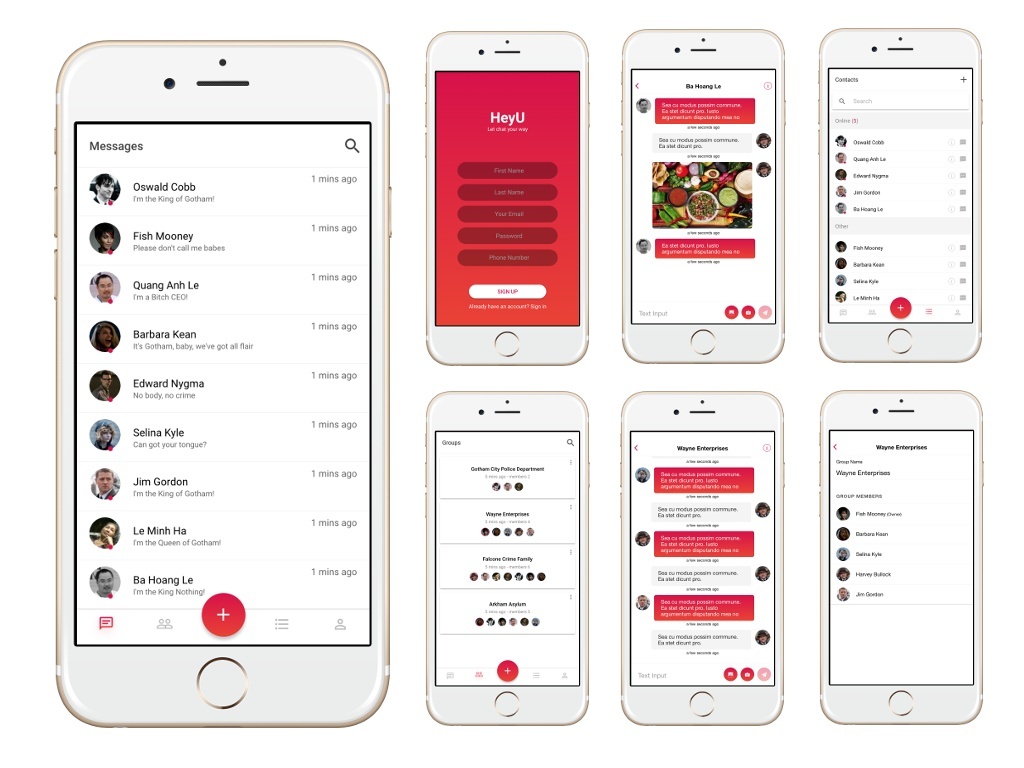 ionFullApp Social 9 Chat HeyU
9Chat HeyU
---
9Chat HeyU is a Nice ionFullApp Ionic2 Social Chat and Group Chat themes, design for easy to customize and ready to use. It contains many useful elements like Styled Tabbar, Full Group Chat Function, Gradient Buttons & Background styles, etc and full styled with Flexbox. You can easy to change color style and images to adapt with what your social chat or company/department group chat. Easy to put the data to view with model. It's the best theme for your social chat and chat group app by ionic 2.
About me
---
My name is Quang Anh. I'm a full stack developer (NodeJS + frontend). View my apps at:
https://market.ionic.io/user/74043
Screens
---


Splash


Signup


Signin


Messages


Groups


Conversation


Group Conversation


Contacts


Profile


Contact Preference


Style Start Converstaion


Group Edit


Group Search


Contact Filter


Messages Search


Test before you buy
---
You can test the app using Ionic View (ID: e962c902) (Please note that when testing on Ionic View some Cordova plugins will not work) Download it here
http://view.ionic.io/
If you need technical support or have any questions, please send me a message via:
[email protected]
Screenshots
---
http://imgur.com/a/bbbpw
Update
---


28th Feb 2018: Update new Native Plugins


22th Nov 2017: update Ionic 3.9.2


26th Sep 2017: update Ionic 3.6.1


26th May 2017: improve chat Image and auto scroll


21th May 2017: Publish (Ionic v3)


Thanks Symu
Team for inspired design
---
https://symu.co/freebies/mobile-apps/heyu-mobile-app-psd/
You'll get a 2.8MB .ZIP file.
More products from quanganh206