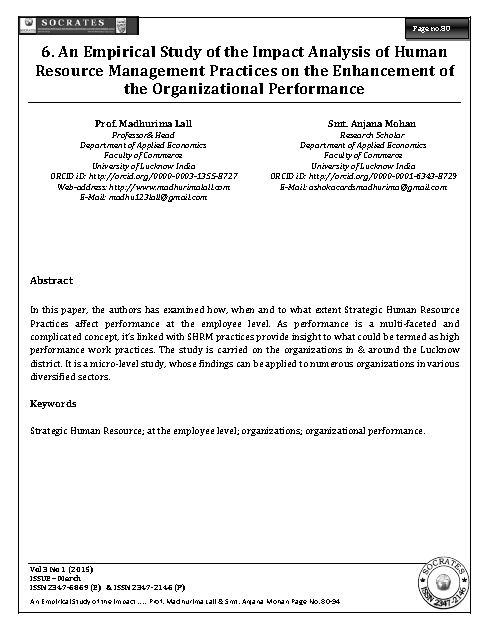 An Empirical Study of the Impact Analysis of Human Resource Management
In this paper, the authors examine how, when and to what extent Strategic Human Resource Practices affect performance at the employee level. As performance is a multi-faceted and complicated concept, it's linked with SHRM practices provide insight to what could be termed as high-performance work practices. The study is carried on the organizations in & around the Lucknow district. It is a micro-level study, whose findings can be applied to numerous organizations in various diversified sectors.
You'll get a 925.6KB .PDF file.