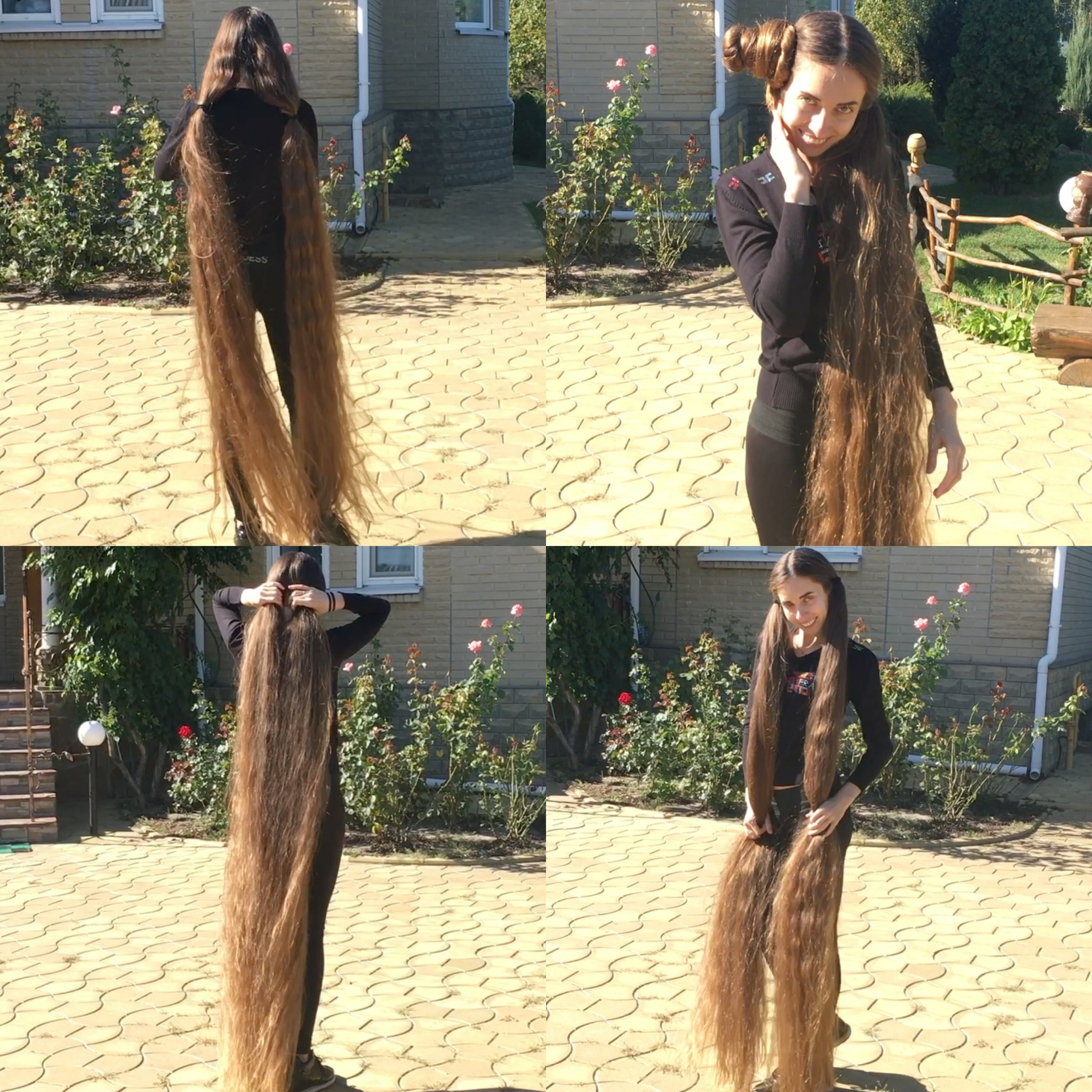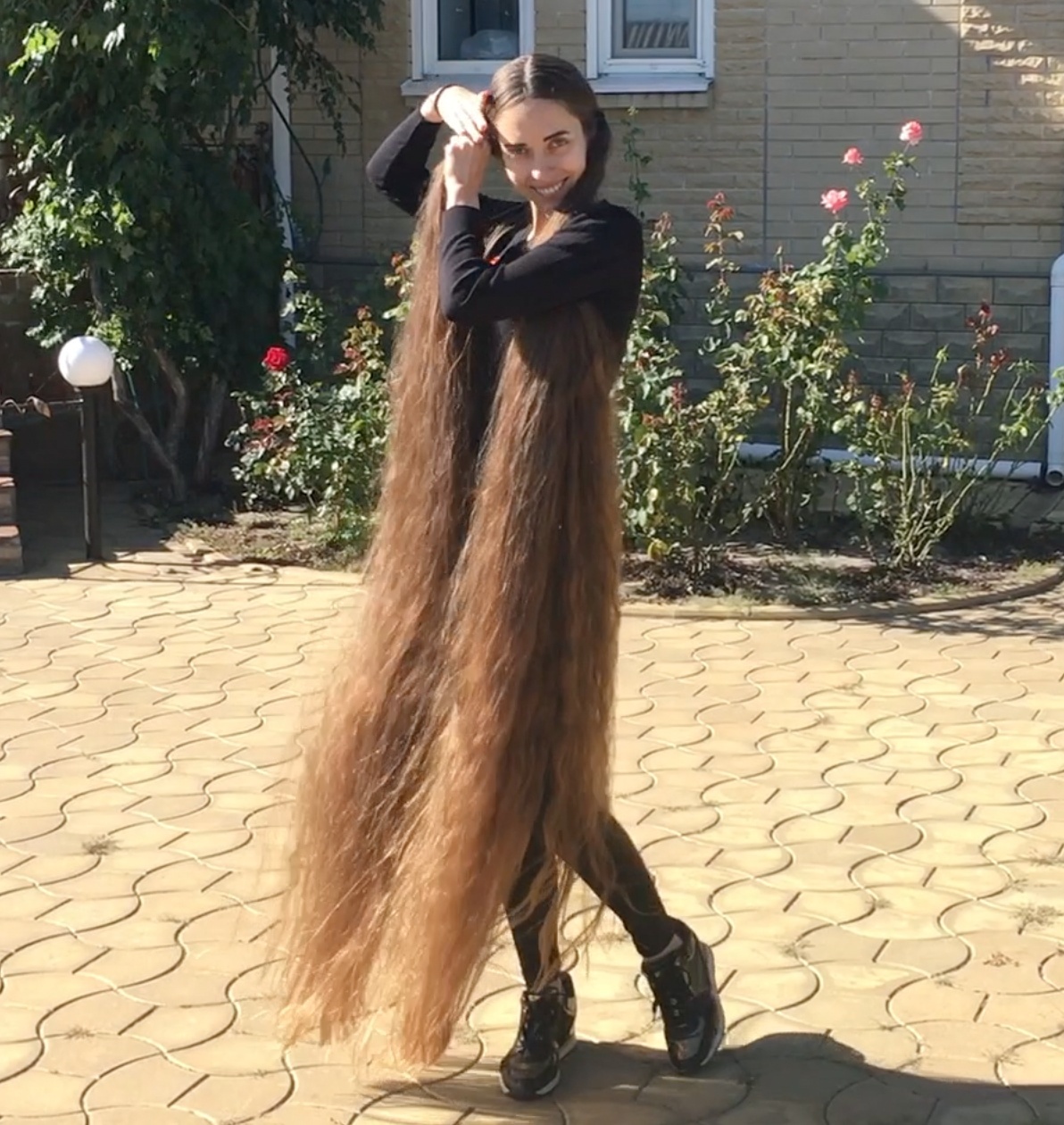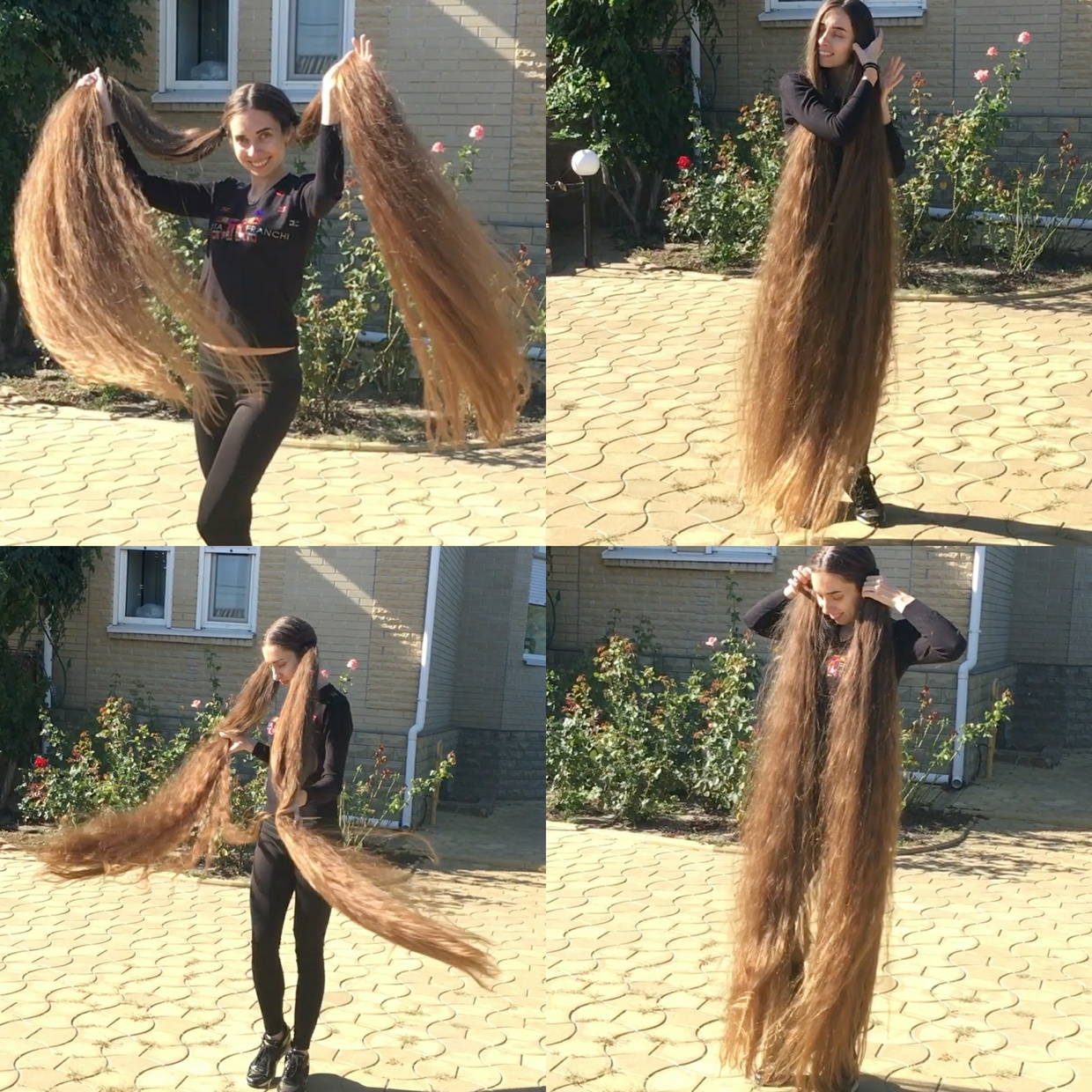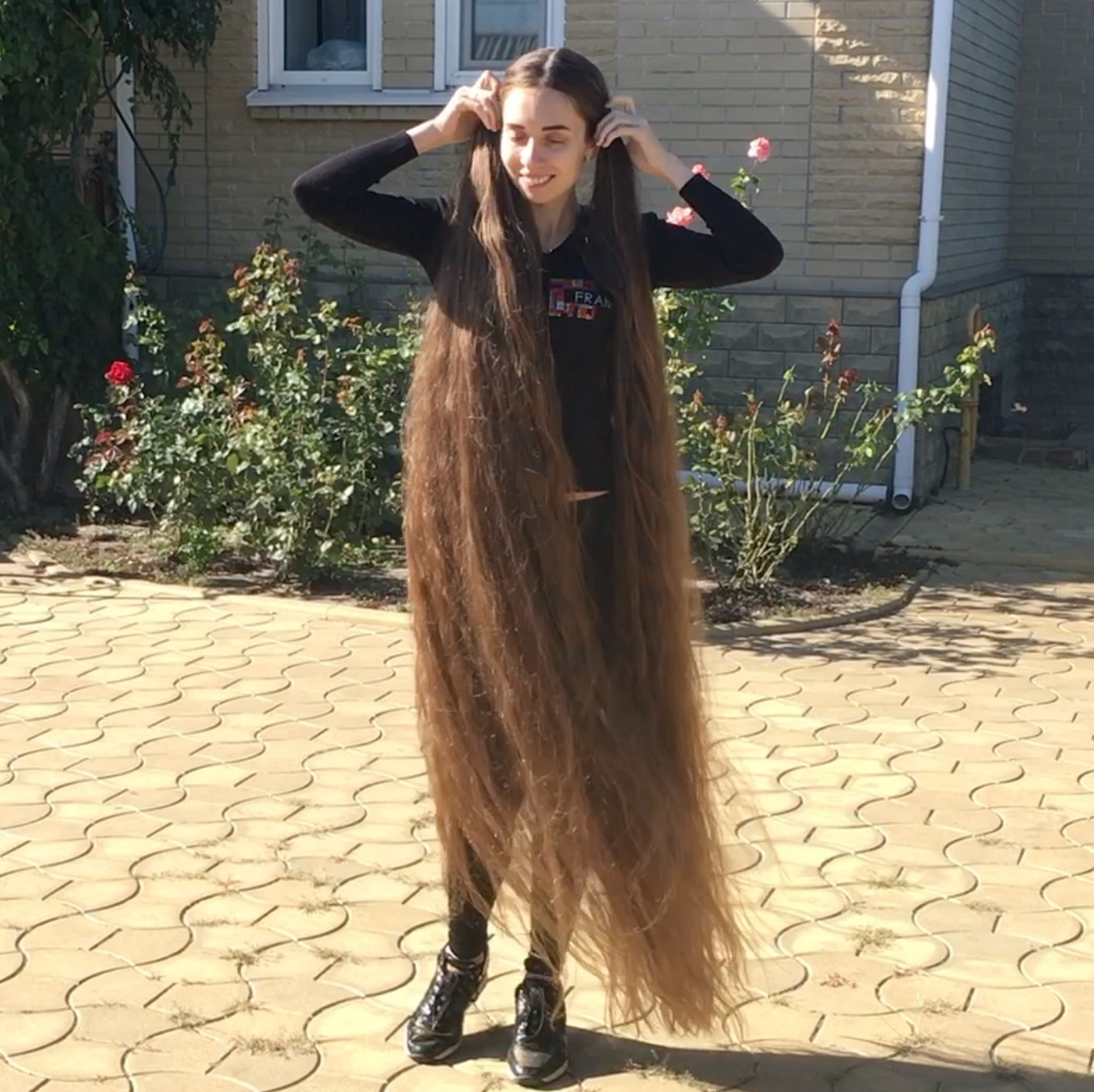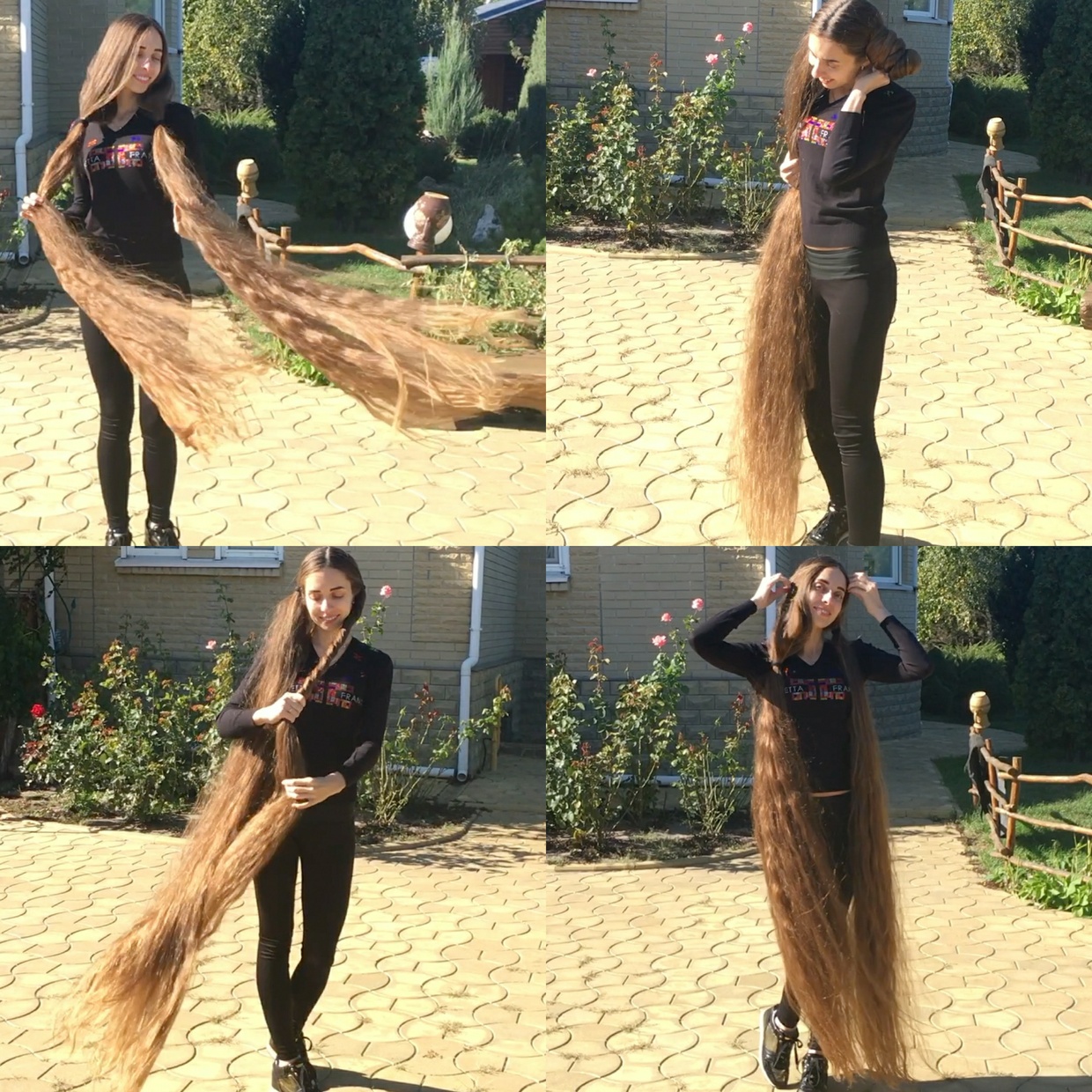 VIDEO - Massive pigtails
Preview: 
https://www.youtube.com/watch?v=J-8nxXgmZLs
Do you like pigtails? In RealRapunzels, we LOVE pigtails! They are so cute, adorable, playful, and beautiful!
And when the pigtails are very long, it´s even better!
Alena has some really long and thick hair as you might now, and in this video, you will see a lot of different ways to show amazing hair to long hair lovers!
She doesn´t only play with it, do some windy hair play, and dance around smiling from ear to ear prodly wearing her floor length hair loose, she also makes to massive floor length pigtails!
These pigtails are the longest pigtails we´ve ever seen, and probably the lognest pigtails you´ve seen too!
One thing about Alena that is really worth noticing is that she is EXTREMELY happy and positive all the time, and that is one of the most attractive and wonderful things about a person, she is smiling all the time, proudly showing off her lengthy locks, and she is so happy, she is the most happy Rapunzel we´ve ever seen!
We love to work with her, and there is even more to come, and you of course just have to have this video as it displays some amazing long hair play + some really playful pigtail play!
In this video, you will see long hair play and display, windy hair play, buns (double buns (not at the same time)) and bundrops, running her own fingers through her hair, a little "long hair dancing/jumping", pigtail play and much more!
This video is over 11 minutes in length.
If you buy this video within the first 24 hours, you will get a discount of 20%!
Discount code: discount
You'll get a 1.6GB .MP4 file.
More products from RealRapunzels