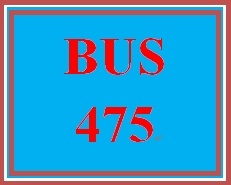 Managing Director: Our business has expanded over the past couple of years. The profit margin and
Entire Course Link
https://uopcourses.com/
https://plus.google.com/u/0/108200033792883877670/posts/dWT4sDYbQKM
Managing Director: Our business has expanded over the past couple of years. The profit margin and revenue earned have both gone up. On careful analysis of our client base, we have found that all of our clients belong to the same culture as us. They also hold ethical values that are similar to ours. Based on this finding, it would be best if our company stops training our employees on cultural sensitivity and instead gives our employees specialized training in market research analysis.
The Managing Director's argument is flawed because it:
assumes that training in market research analysis is less expensive than training in cultural sensitivity.
takes for granted the continued increase in revenue that the company will experience.
fails to consider that the suppliers for the company might belong to a different culture than the clients.
disregards the influence that a training on cultural sensitivity could have on the company's profit margin.
You'll get a 95.0KB .DOC file.
More products from UopTutorials