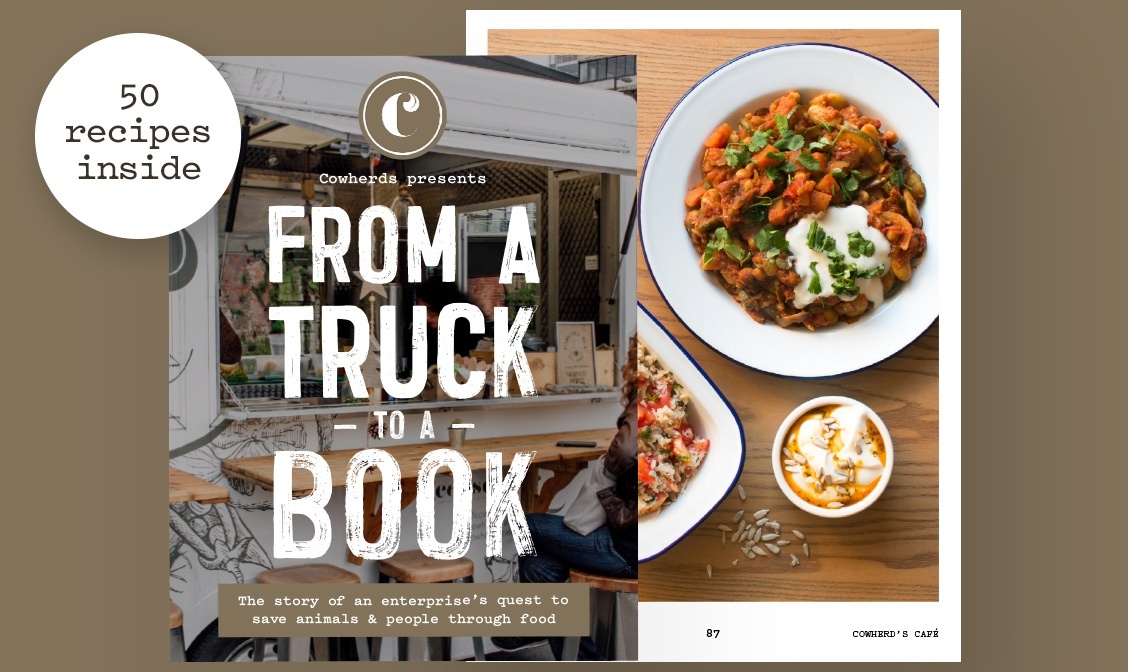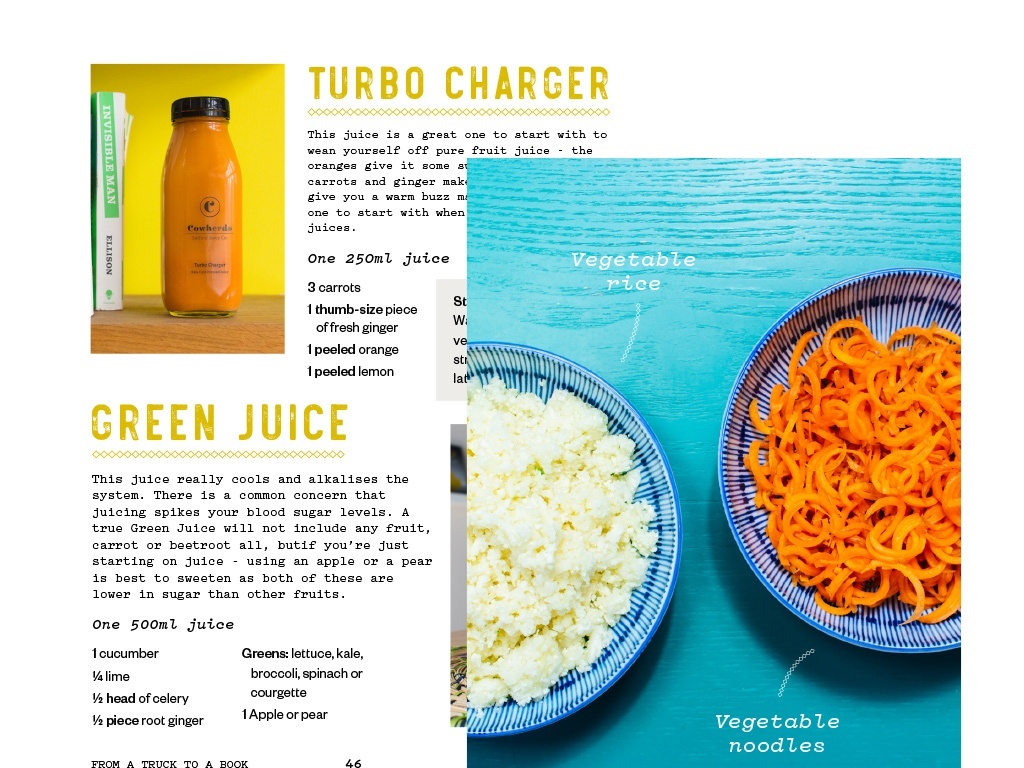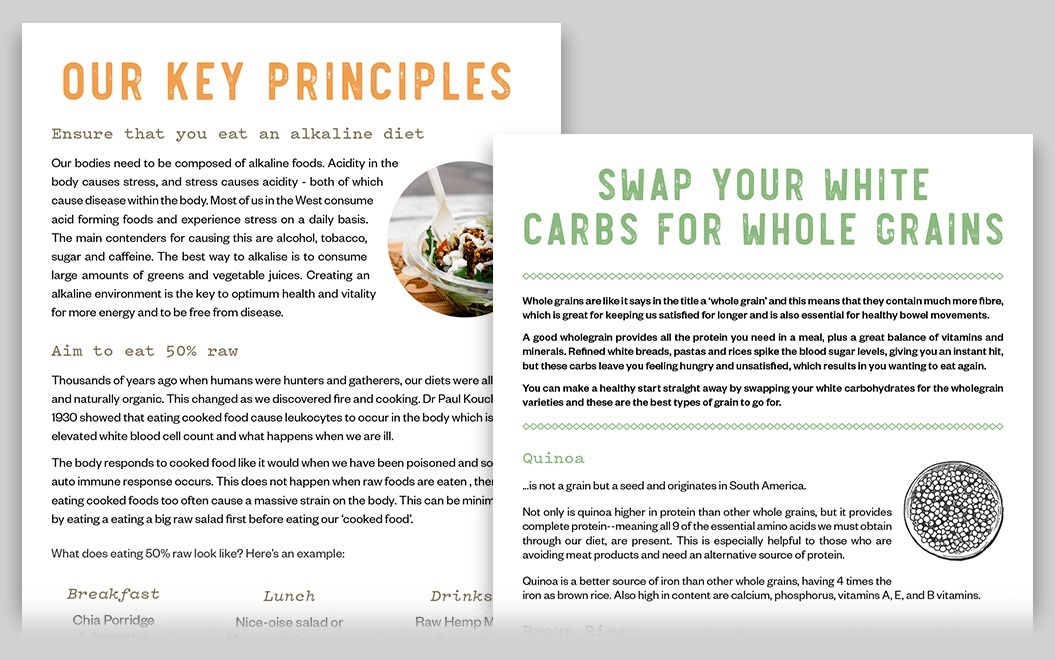 Cowherds - From a Truck to a Book
Our new eBook contains 50 original & tasty plant-based recipes developed by us. You'll also get pages of valuable kitchen skills & advice on leading a healthier lifestyle through great nutrition.

Covering everything from simple, energy rich breakfasts and juices/smoothies, to staple sides and easy one-pot wonders; there are recipes to suit all tastes and times of day. Most of them have been photographed to get you salivating and every single one has been tried and loved by the Cowherds team before appearing in the book!

After years of experience in maintaining a healthy plant-based diet, we have loads of useful and quickly actionable advice to share with you inside the eBook, whether you're fully vegan or just interested in finding the right balance and getting more energy out of your existing diet.

10% of all proceeds from the eBook will go to our friends at Greenhills Stables in the Isle of Man, started by our friends Jenny and Caroline from their love of animals. Not wanting to turn the increasing number of animals away, they need more support than ever as a newly registered charity.
You'll get a 22.4MB .PDF file.