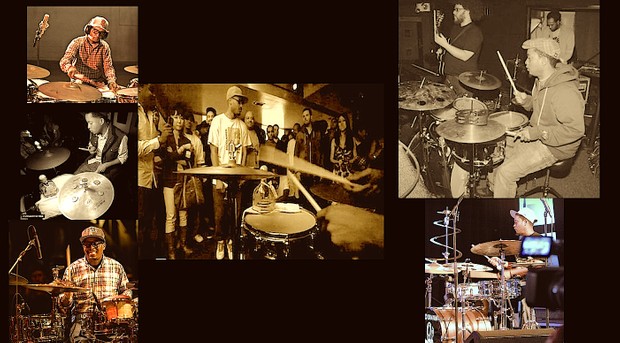 CHRIS DAVE MULTI BUNDLE 6 PACK
VIDEO DRUM TRANSCRIPTIONS

CHRIS DAVE MULTI BUNDLE VDT 6 PACK

The impossible? Becomes possible with this collection of the most awesome groove transcriptions in the style of Chris Dave.

Featuring : Over 150 MB - Del Monte Grooves, Listening Party Grooves, Drumhedz and Glasper Grooves.

* note- this Multi Bundle will take approx. 15 mins to download.


CONTENT

MP4
HD quality Video, original speed and slo' mo' sections included (maintaining pitch).

PDF
Expanded, 'Easi-Read' 4 stave - Colour Coded Drum Charts. All stickings included.

* Immediate access to a higher level of Modern Drumming knowledge

* Accessible whether you read or don't read music.

* 'Slo Mo' Video - follow the notes at a 'sensible' pace before increasing tempo.

*Provides you with an achievable challenge in dexterity and coordination.

* Mixed Media system increases likelihood of storage in long term memory.

*Secure HTTPS transaction download - (Look for the URL padlock).


GUARANTEED to raise your drumming game!







You'll get 1 file (147.5MB)