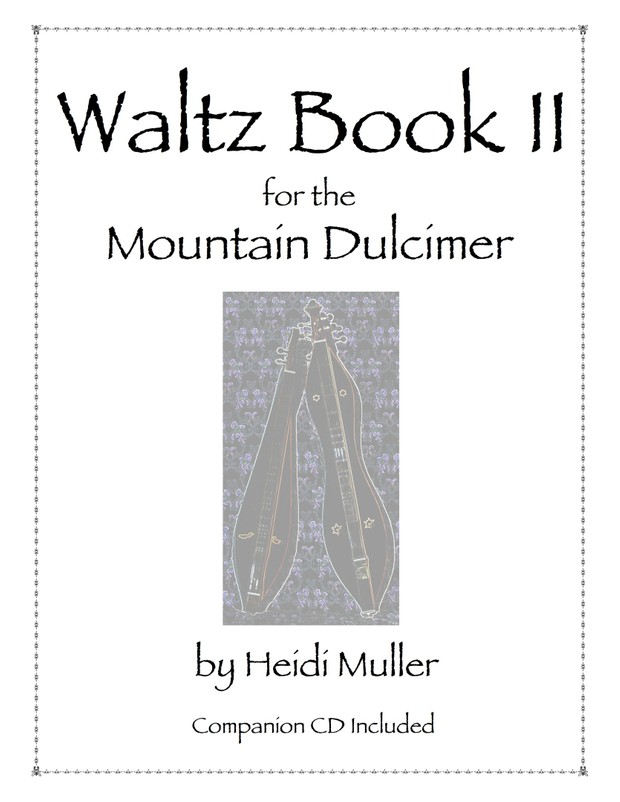 Waltz Book II for the Mountain Dulcimer
A second collection of 25 waltzes and tunes in 3/4 time with a bit of an international flavor. Music includes dulcimer tablature, staff notation, and chords, and the main tuning is DAD. Tunes are divided into skill levels: Beginner/Novice, Novice/Intermediate, and Intermediate/Advanced, with techniques that range from strumming and flatpicking to fingerpicking. 
Easiest tunes are the Banyan Tree Waltz, One Morning in May, and Drink to Me Only with Thine Eyes. Novice tunes include the Dreamer's Waltz, Give Me Your Hand, Palace Grand and the Waltz Quadrille, and then there are more challenging tunes such as the Black Velvet Waltz, the Blue Skirt Waltz, Cader Idris and Trommelvalzen. 
The actual book with companion CD can be purchased at
heidimuller.com
. 
You'll get 1 file (2.2MB)
More products from Heidi Muller