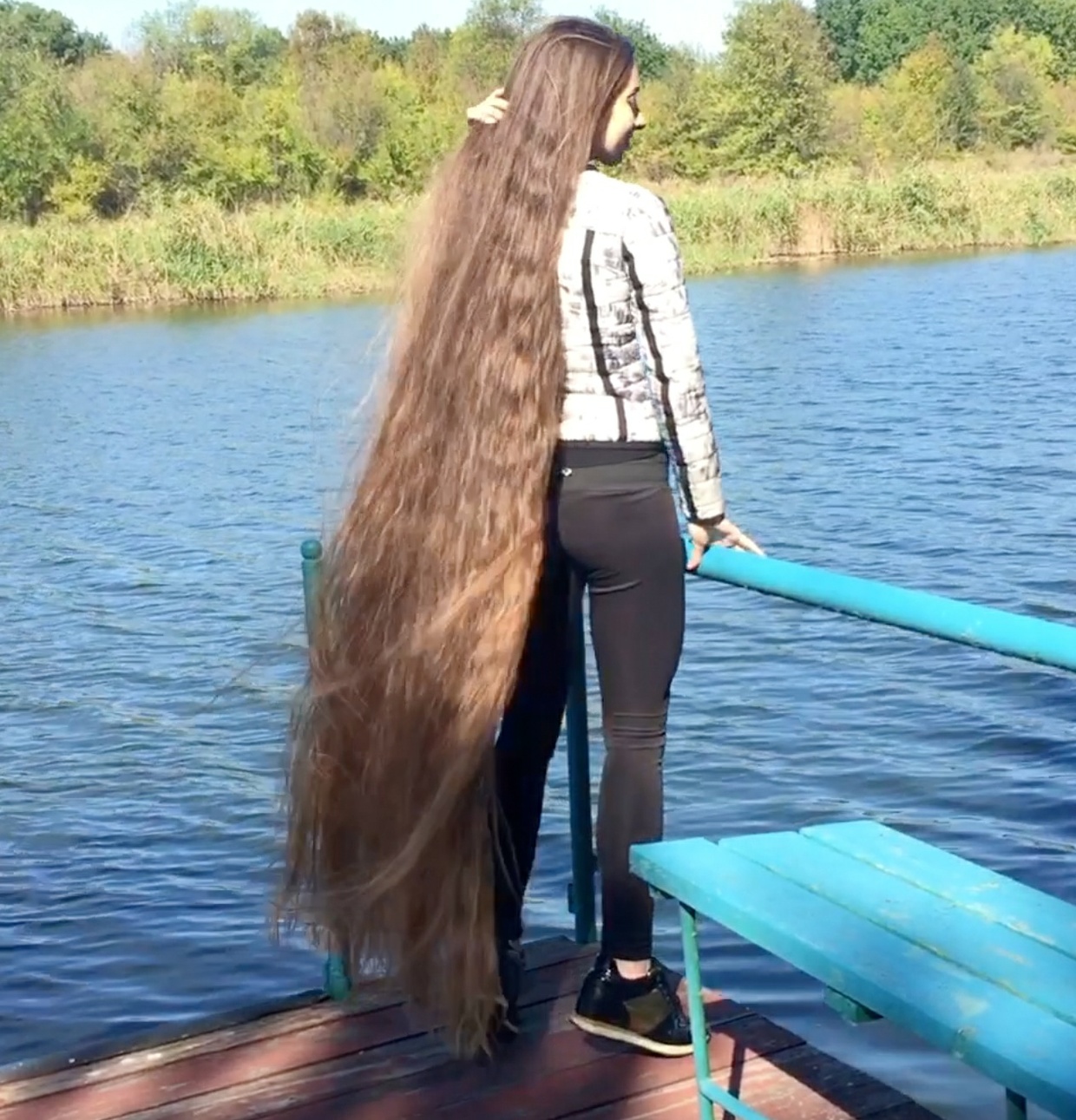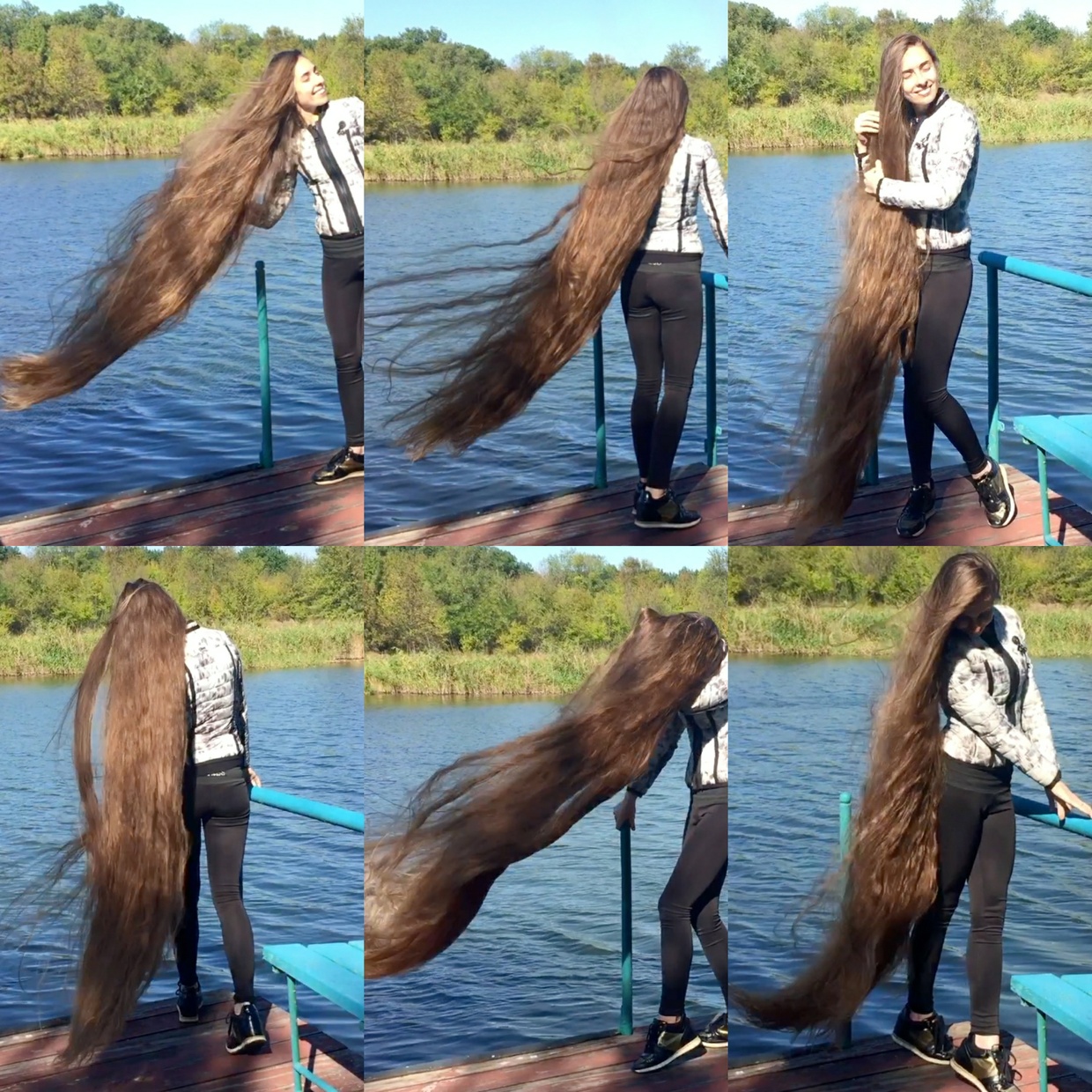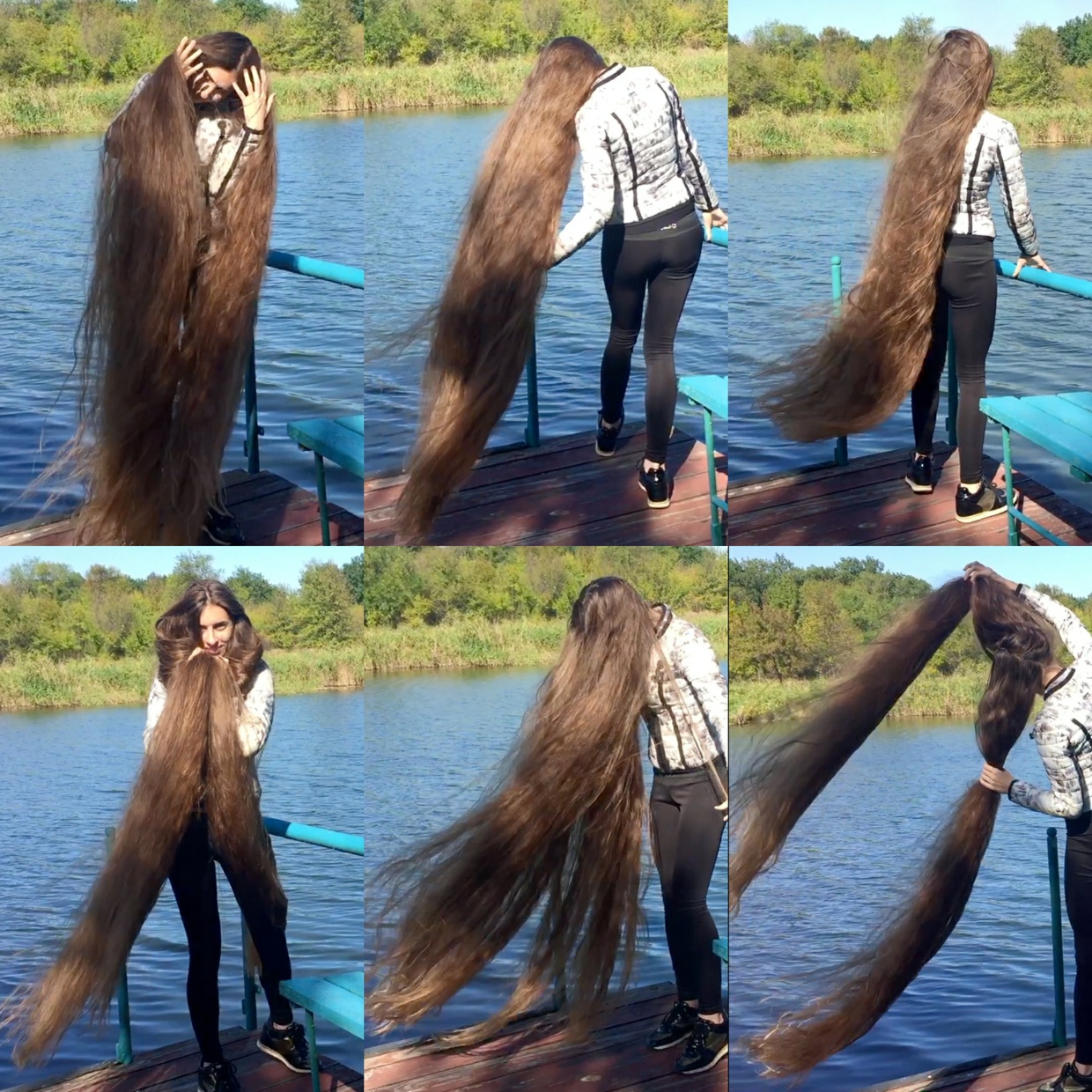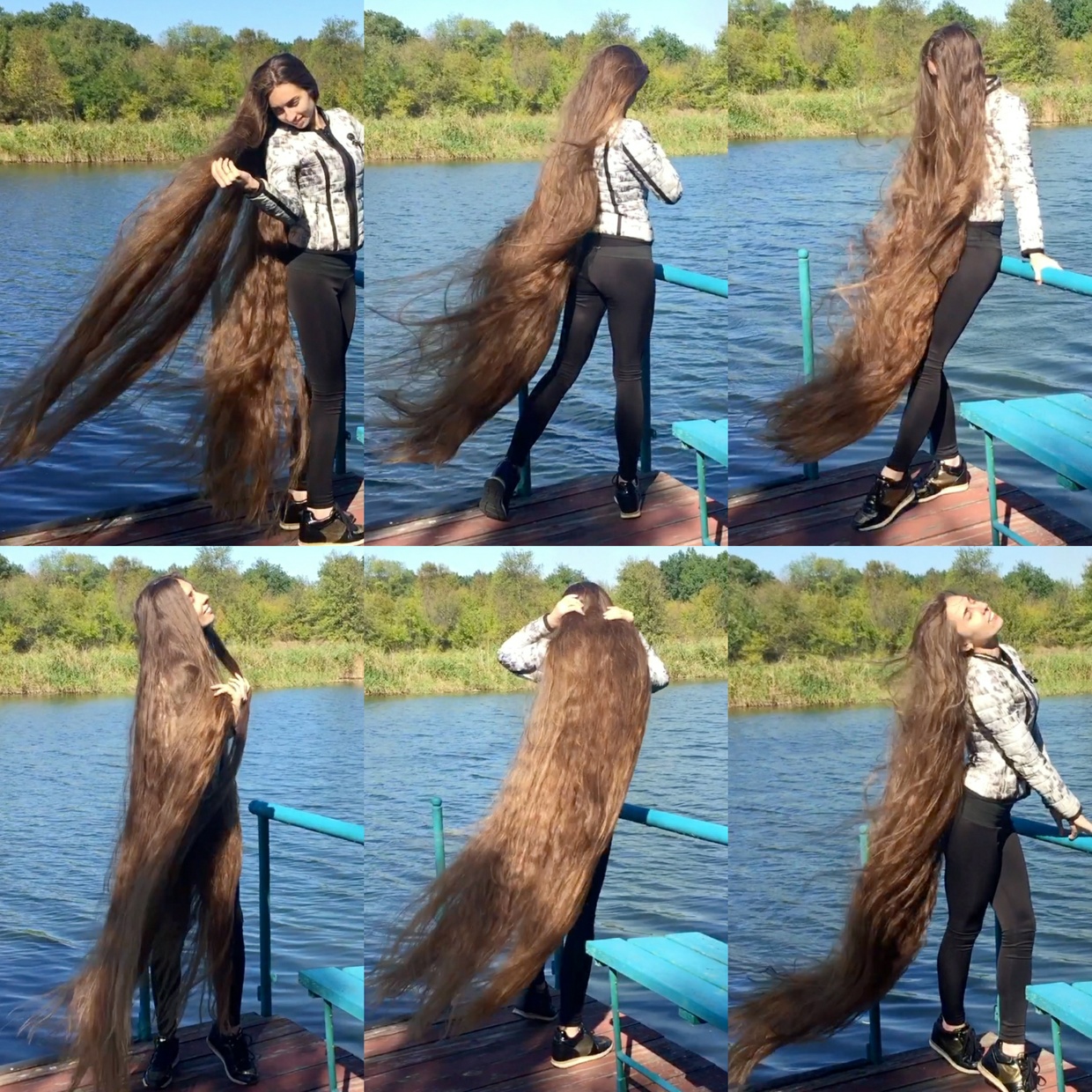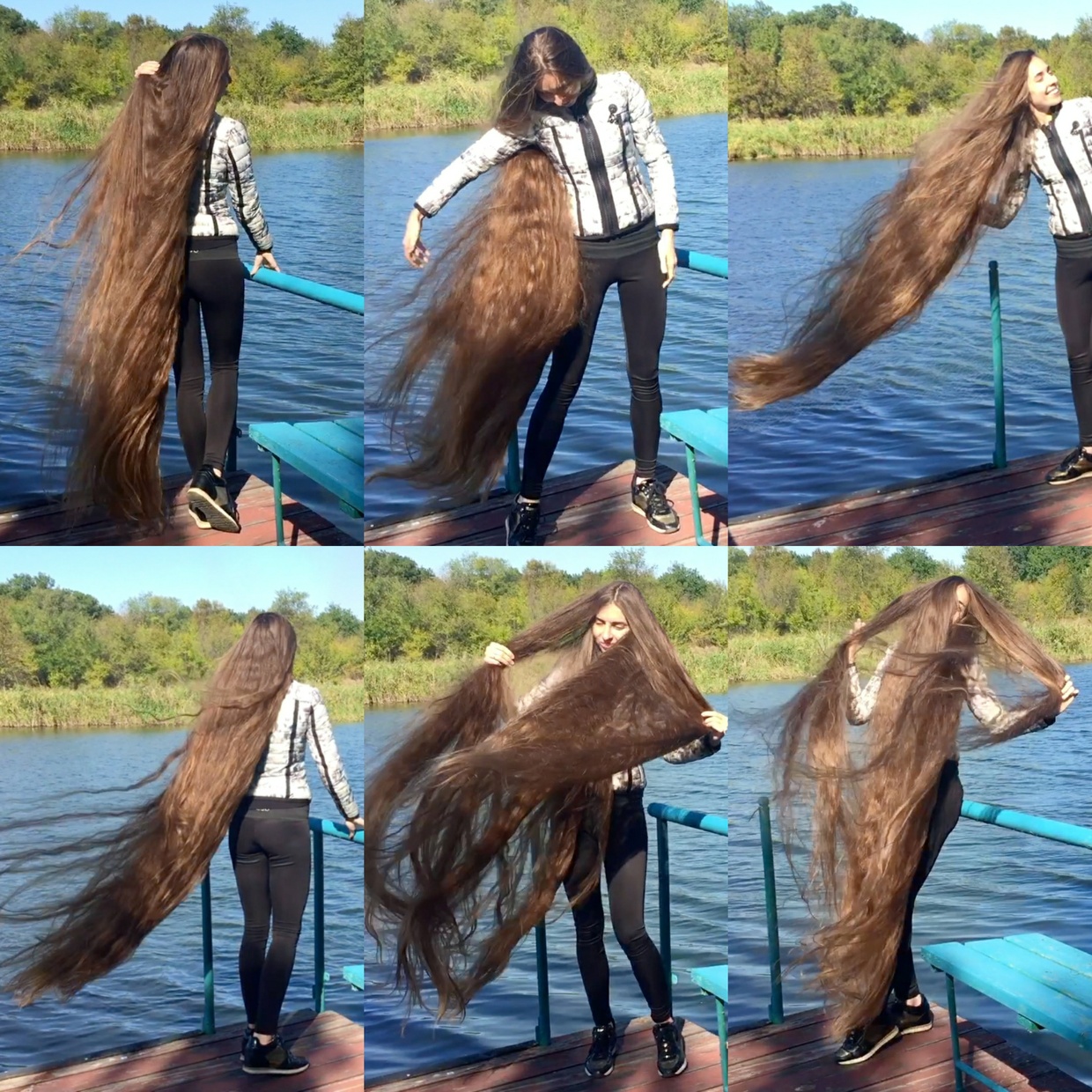 VIDEO - Super windy, super long, super thick
Preview: 
https://www.youtube.com/watch?v=9zTRpzsRGuU
Windy hair play is amazing, and when the hair is very long it gets even better!
Seeing a young, beautiful woman/girl having her hair flowing in the wind has always been beautiful, and it gets even better when it´s long, however, it often seems as the hair is "thinner! when the wind is blowing it, even if its not thin.
This however, is not anything to think about when it comes to this model, simply beacause her hair is not only VERY long, but it is also SUPER SUPER thick!
When you see closeup pictures of her hair braided, you can see that it is thicker than any braid you have ever seen before. 
To have hair this thick is an incredible achievement, and to have THIS length at the same time, is just so amazing that we do not have the words to describe it!
When her hair is blowing in the wind, it has to be really strong winds because her hair weighs a lot, and it also looks super thick when it´s blowing wildly!
She has brunette floor length, delicious hair which every girl and woman would kill to have!
She is growing her hair even longer, and her goal is to have much longer hair than what she has now, but in the same condition as now, which is an incredible goal, which she is working hard for!
This is a very good video of one of the best long hair models in the world, and it is not to be missed!
Her hair is flying literally EVERYWHERE, in her face, covering her body, behind her, around her, it´s crazy! 
This video is over 11 minutes in length.
If you buy this video within the first 24 hours, you will get a discount of 20%!
Discount code: discount
You'll get a 1.6GB .MP4 file.
More products from RealRapunzels