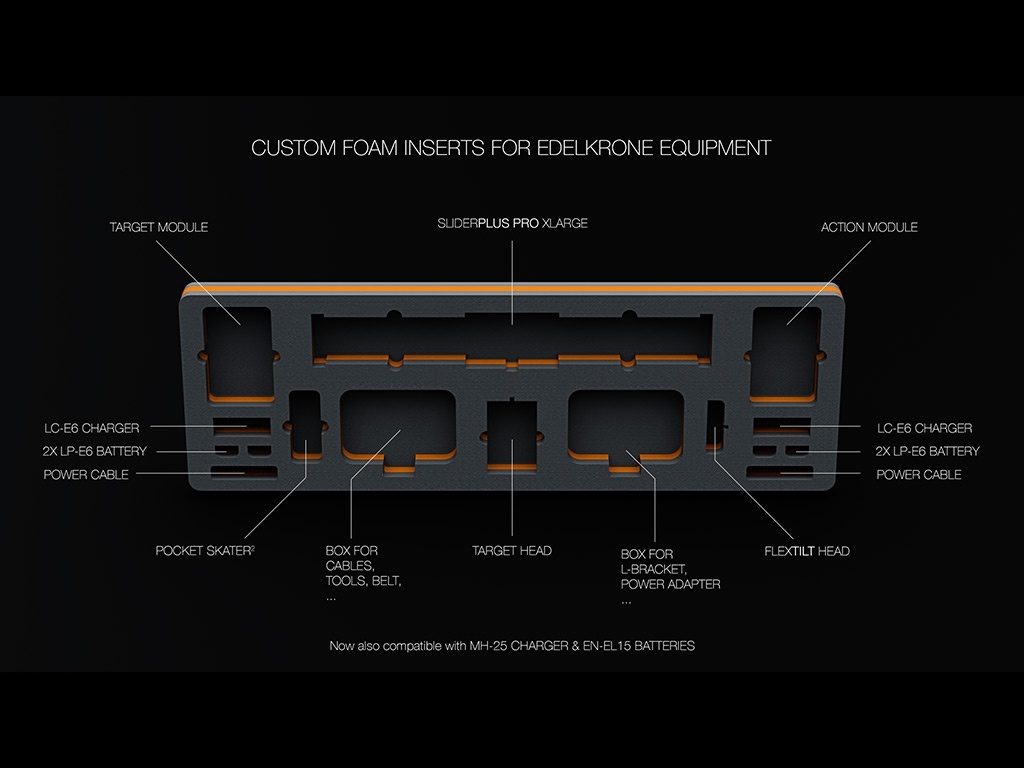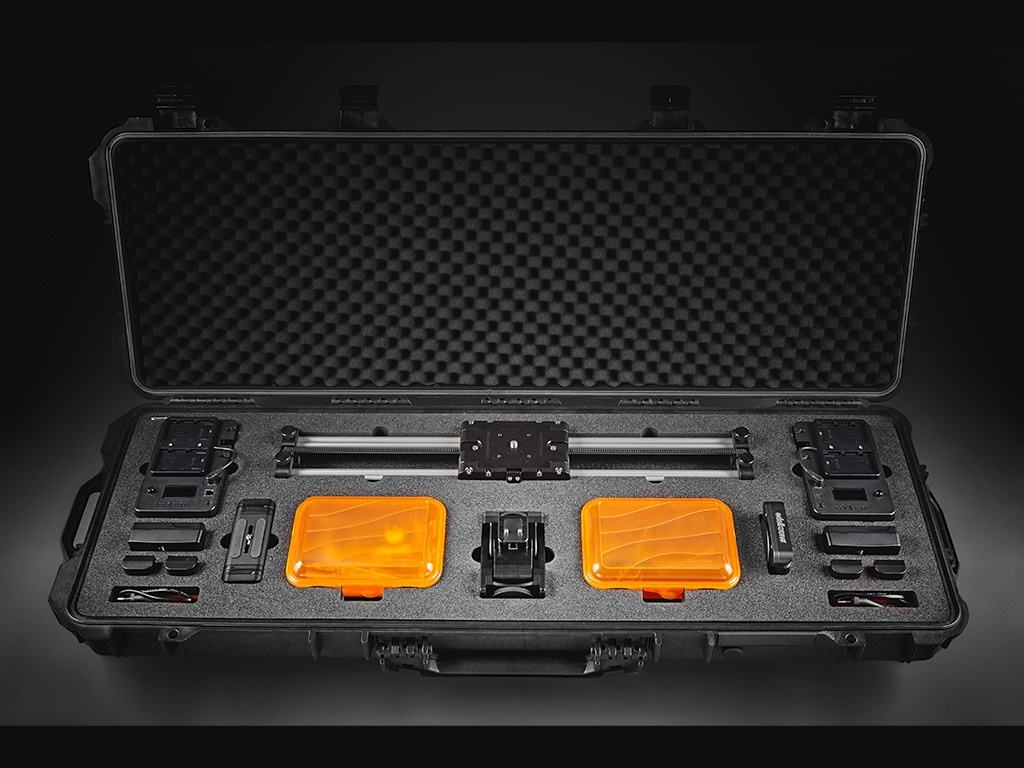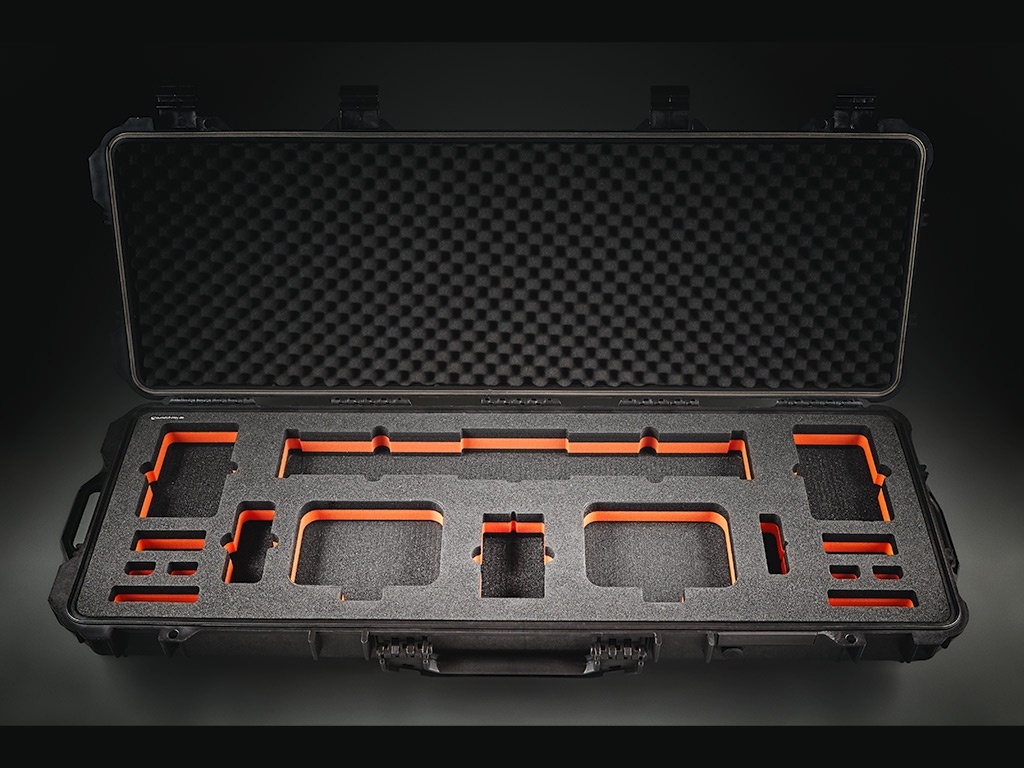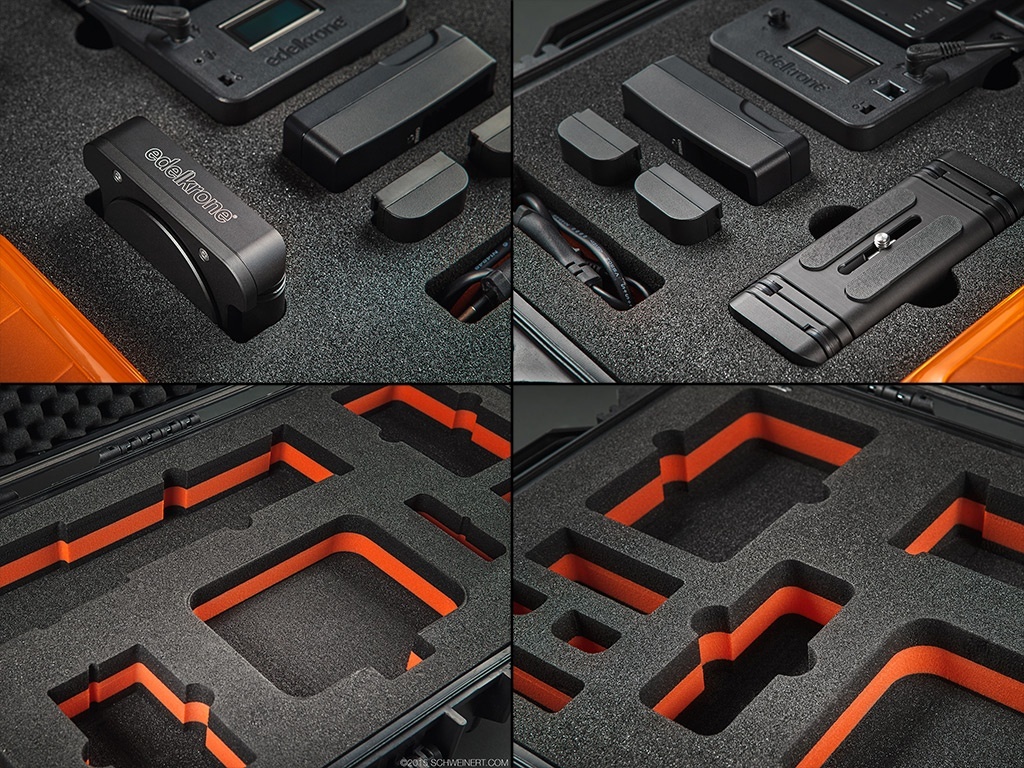 BLUEPRINT custom foam insert edelkrone equipment
Want a sexy looking foam insert for your edelkrone equipment?

I've designed my own foam insert for all my edelkrone equipment and want to offer the blueprint here. You will get a 2D DXF CAD file with the blueprint. Every pocket in the foam insert is exactly measured so the parts will fit nice and smoothly.

Use the dxf blueprint with your local case builder or any online vendor that offers custom foam inserts. Ask for polyethylene foam. You can use different colors to match your company brand. In example I let them sandwich black and orange foam together to match my logo colors.

The actual case is a cheap knockoff hardcase - it's actually a gun case that I've bought from ebay. The external dimensions of the gun case are 1140x420x150mm. You can also modify the DXF file to make it fit your own case.
You'll get a 1.1MB .ZIP file.
More products from Daniel Schweinert