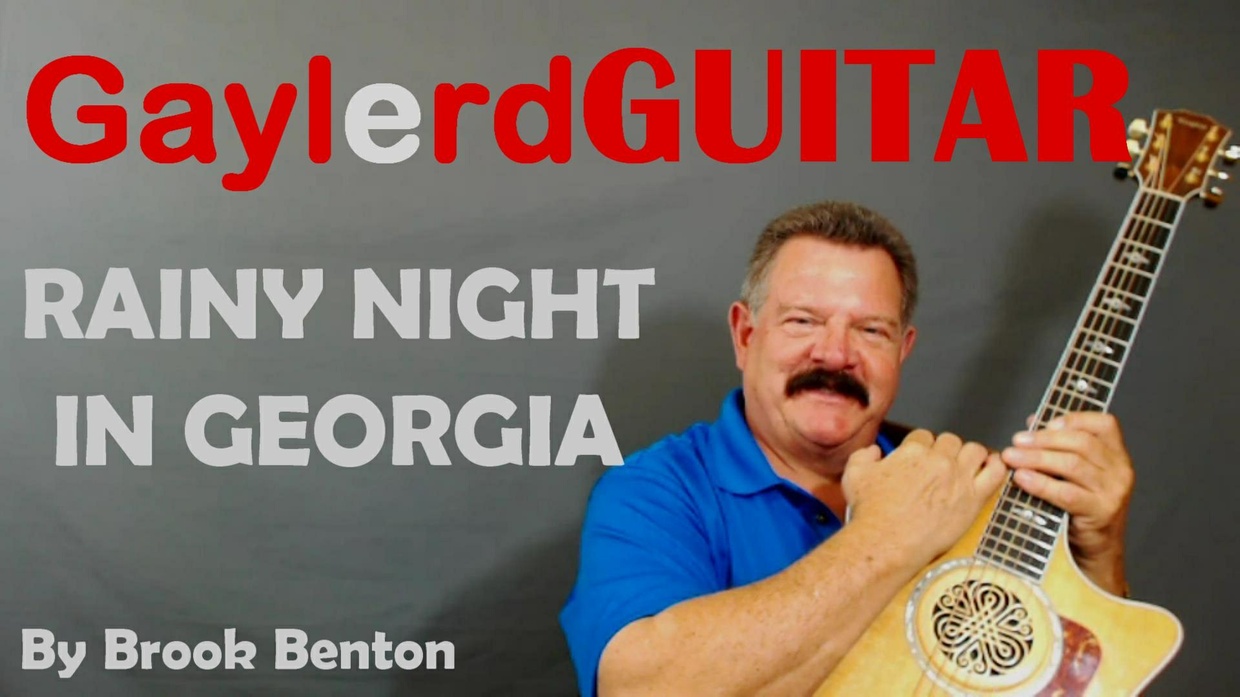 RAINY NIGHT IN GEORGIA by Brook Benton - SONG TUTORIAL
SONG TUTORIAL - The song was written and released in 1967 by Tony Joe White. BUt it was Brook Benton who made it popular in 1970.

Rainy Night in Georgia has been covered by a lot of big name musicians like Ray Charles, Otis Rush, Tennessee Ernie Ford, Al Hirt, Johnny Rivers,Hank Williams, Jr., and even Boz Scaggs.
You'll get a 103.6MB .MP4 file.