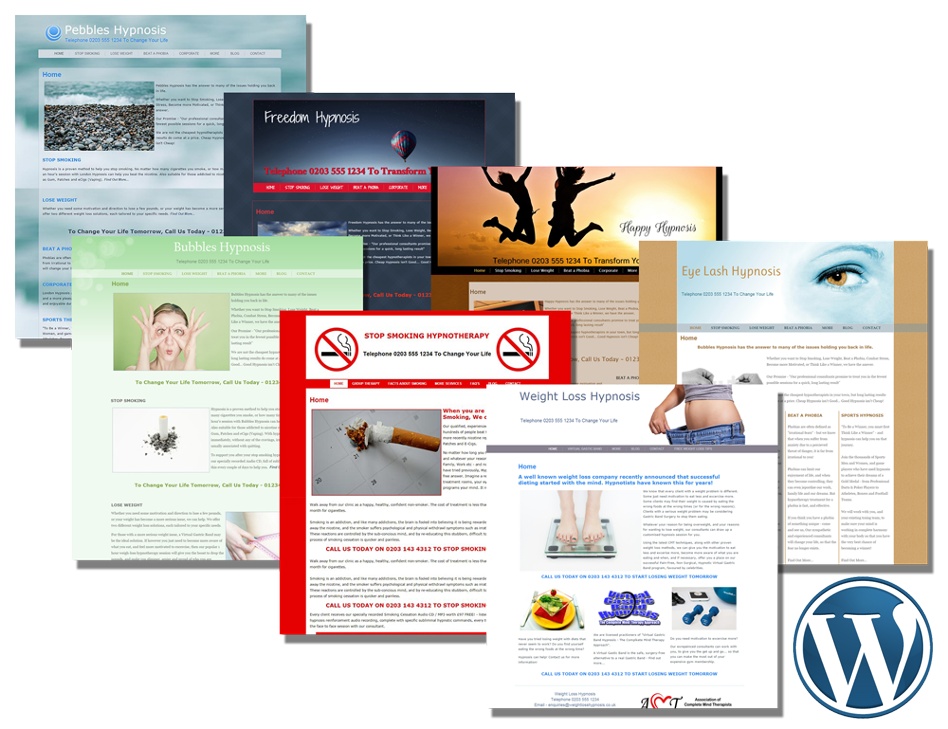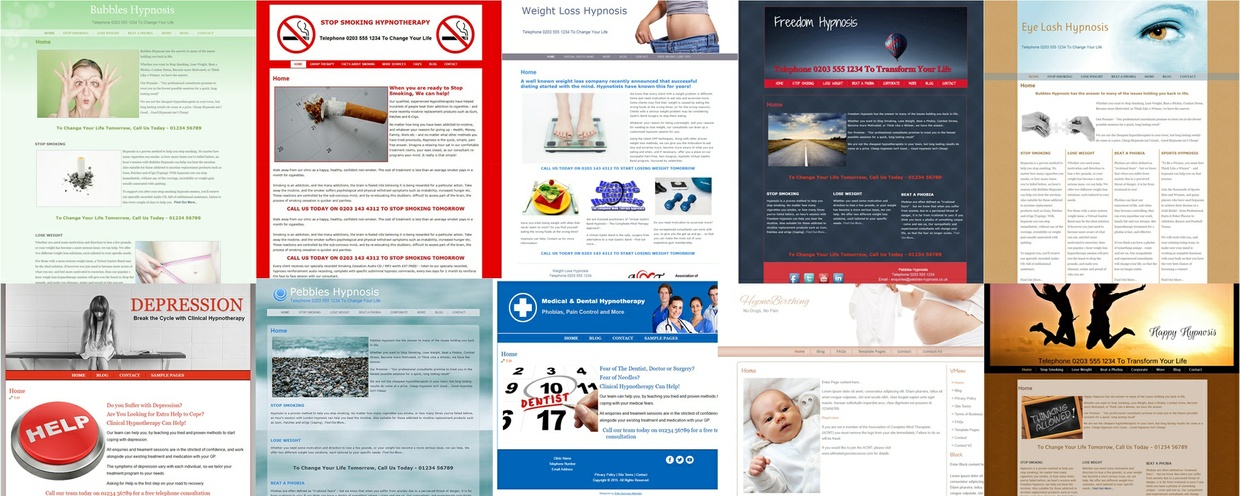 Wordpress Websites for Hypnotherapists
10 Websites for Hypnotherapists etc.
Contains 10 carefully designed websites suitable for Hypnotherapy, Holistic, Alternative & Complementary Therapies. All website designs are Mobile Friendly, and designed for Wordpress.
Comes with 60 instructional videos to help you run your own website - if you can use a word-processor and an internet browser, then you have many of the skills needed for Wordpress.
As well as "generic" website designs, there are also niche designs for Smoking Cessation, Weight Loss, Hypnobirthing, Depression etc
A single custom built site will cost at least the price of this package, and will take weeks to design. Now you can pick and choose which sites you want to represent your business - or why not use all ten to maximise your exposure on the web, and beat the competition? For ideas see this blog post - 
http://www.hypnosistraining.harrizon.com/using-9-free-hypnotherapy-websites
You can even change the theme of your website without disturbing your content!
Bonuses
- Over 1,000 Royalty Free Photographs, carefully selected for therapists to use in Social Media, Blogging etc
- Every website now comes in 4 different layouts (single column, left & right columns etc)
- Suggestions on the best WP Plugins to get you started.
- Bonus Software
You'll get a 1.2GB .ZIP file.