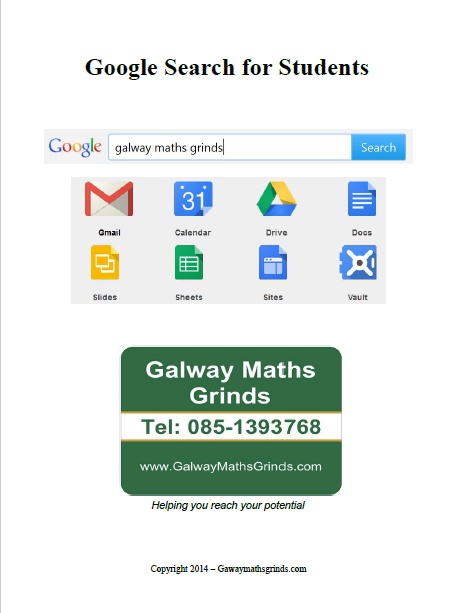 Google Search for Students
In terms of your studies, as in other aspects of your life, those who can access, process and use relevant information in a timely and efficient manner can gain advantage relative to those who can not. Time spent searching for information as opposed to time spent learning or using that information is wasted time. Time spent travelling to and from the library as opposed to time put to good use in the library is wasted time. Reducing the time spent in searching or travelling means more time is available for the value added activity of learning, or producing your projects or even just relaxing.

The aim of this booklet is to help you make your study routines more productive by pointing out ways in which free Google search applications can be used to find relevant information more efficiently.
You'll get a 847.4KB .PDF file.
More products from Noel Molloy