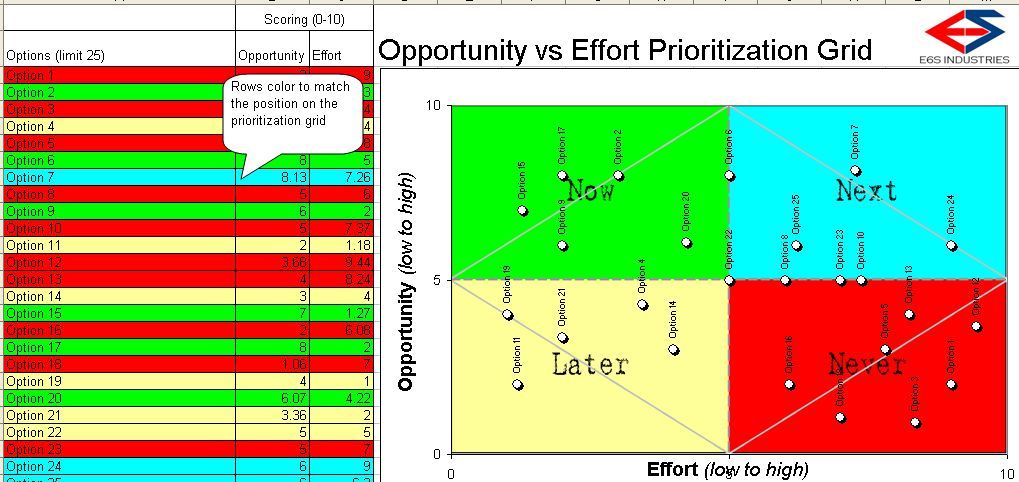 Opportunity vs. Effort Prioritization Grid Template
"Ready-to-use" Microsoft Excel 2003 template to capture and prioritize actions or projects. Conveniently formatted to identify actions to do "Now" or "Never." Use this template when you are overwhelmed with options, and just need to sort it out on paper. Take advantage of the "drag & drop" option. Buyer be advised, this template contains password protection to maintain file integrity, intellectual property, and brand identity. No unprotected formats are available. Also note the "point click&drag" feature no longer functions in MS Excel after 2003. Microsoft has phased out this function.
You'll get a 75.2KB .ZIP file.
More products from E6S Industries, LLC