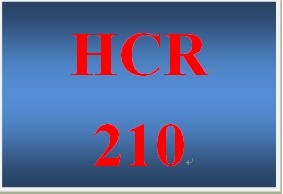 HCR 210 Week 8 Legal Terms
HCR 210 Entire Course Link 
https://uopcourses.com/category/hcr-210/
HCR 210 Week 8 Legal Terms
Resource: 
Key Terms on the Ch. 9 title page of 
Essentials of Health Information Management
Select
 15 terms from the list of Key Terms from Ch. 9 of the textbook and 
complete 
the Legal Terms Individual Assignment.
In your own words, write a brief definition for each of the terms you selected.
Post 
your definitions as an attachment. 
You'll get 1 file (13.9KB)
More products from UopTutorialStore