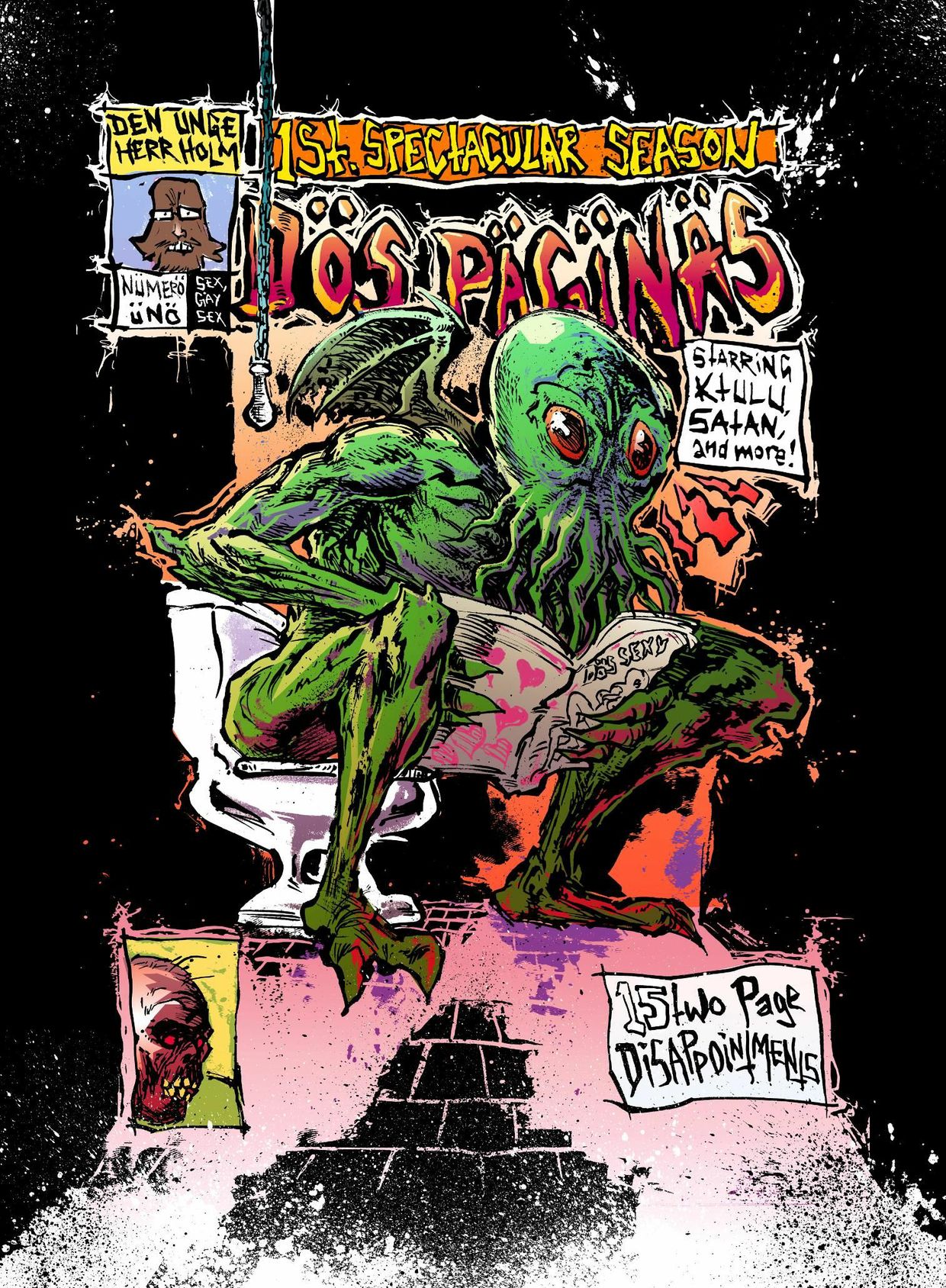 Dös Pägïnäs Season 1
God or Satan: Who is better at Pinball? What do zombies watch on TV? What happens when you play hide&seek with Great Cthulhu? These are life's great mysteries, and finally... these and more are somewhat answered, perhaps erroniously, in this collection of 2-page sillyness previously only published in the Norwegian Nemi magazine. This is an offer you can't diffuse!
Licensed under a Creative Commons Attribution license, this work is ment to be spread.
Eventually the original files will be released under a Creative Commons Attribution license in hi-res, but that will require the long process of rescanning the files(As I scanned them sloppily at the later parts of the 24 hours)
Thanks for buying/reading/sharing this. Comics are hard to do. Free comics? Harder.
For updates, go to
www.facebook.com/DUHHfans
To support more of my art under open licenses, go to
http://www.patreon.com/kimholm
You'll get a 55.9MB .PDF file.