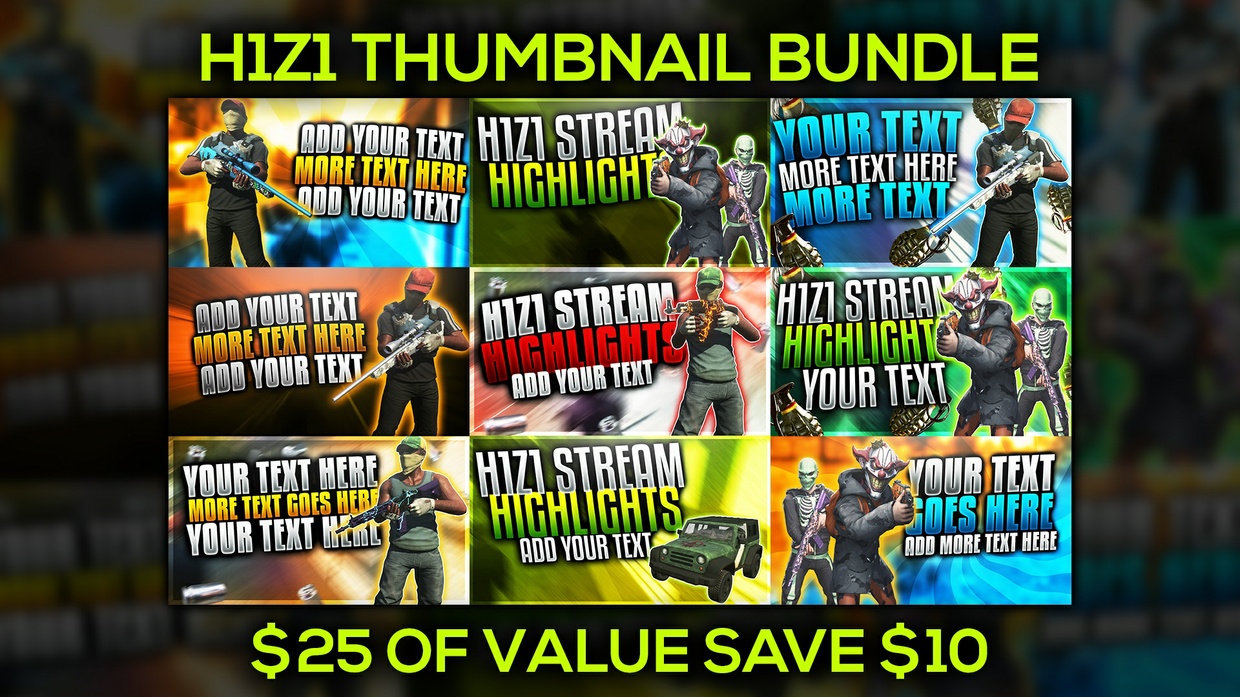 H1Z1 YouTube Thumbnail Template Bundle Pack
Inside this bundle there are 5 different H1Z1 thumbnail templates that can give your YouTube videos a unique look with a matching theme that can simultaneously catch the eye of potential viewers. Each template is designed to allow for customization through the use of hiding and showing layers such as background and render options as well as different styled text. The text is easily changed through the use of the text tool and simply highlighting the line of text you want to change and typing your desired headline.
When you receive the file you will receive either a .Rar or .Zip file which are compressed file formats, to gain access to the templates within you will need to use a free software to extract the files, these can vary depending on the operating system you chose to use. A Mac may come with the tools needed to extract a .zip file however for a .Rar file you may need a free application such as Rar Extractor;
https://itunes.apple.com/au/app/rar-extractor-lite/id646295438?mt=12
On a Windows PC you will want to use the free program WinRar
https://www.rarlab.com/download.htm
You'll get a 1012.1MB .RAR file.
More products from StitchzStyle