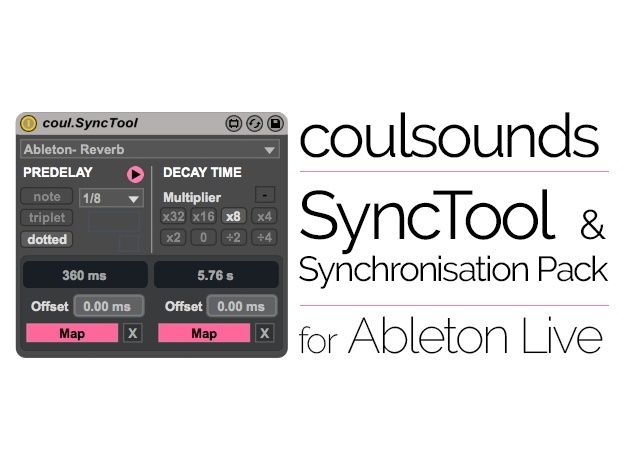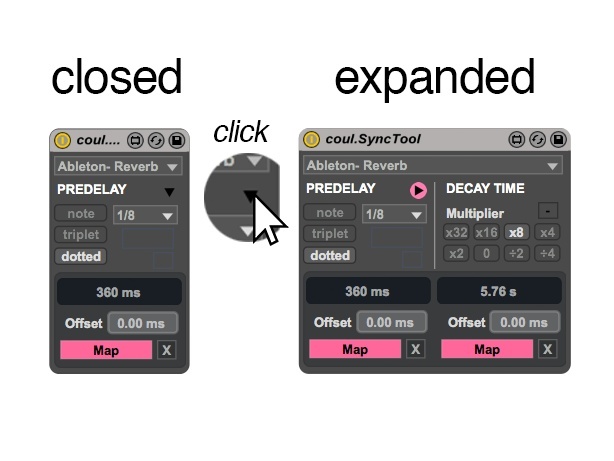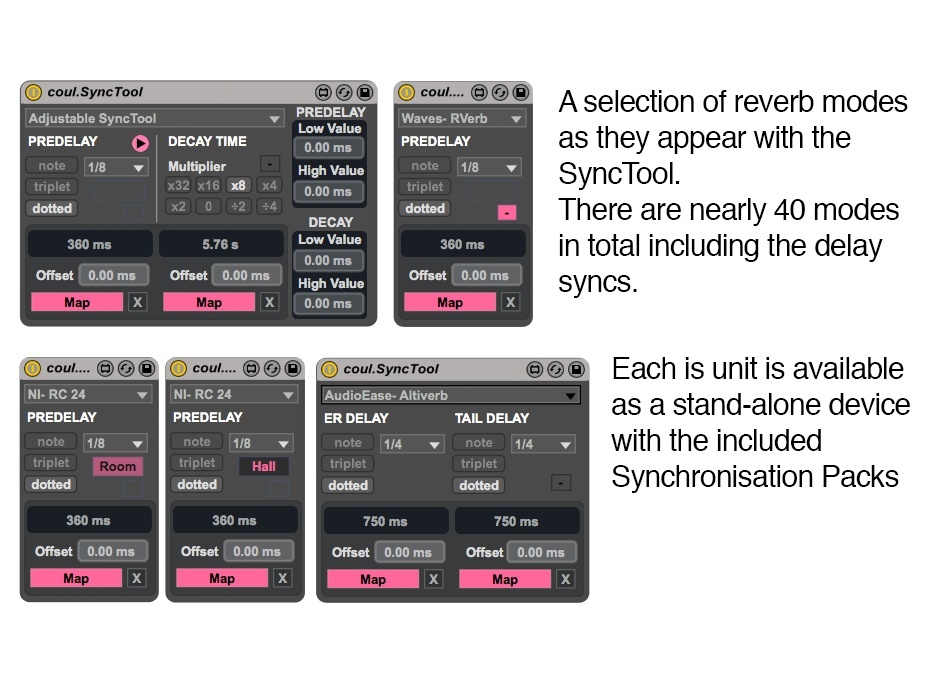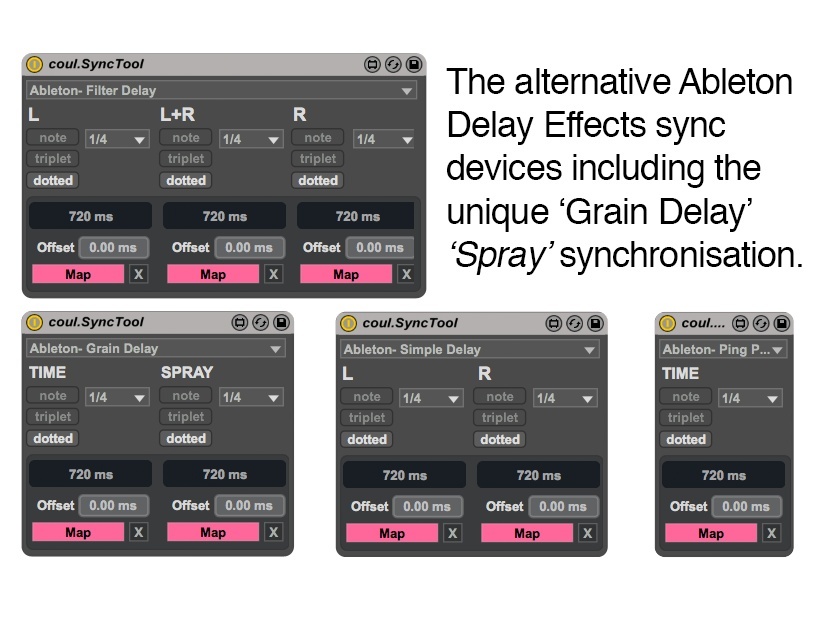 Sync Tool
---

SPECIAL OFFER
: Purchase SyncTool and receive a promo code to get the 'Operator 12tone' device for free!
https://sellfy.com/p/9RBP/
---
The Sync Tool and Synchronisation Pack are devices for syncing the predelay of reverbs with the tempo of your track. The decay time can also be synchronised and will adapt with the predelay.
There are also alternative controls for the Ableton delays, including a unique sync for the
Grain Delay 'Spray'
parameter. 3rd party effects with special attributes such as the
Waves R-Verb
negative predelay or
Altiverb
's ER and Tail parameters also have sync.
This pack contains a wide variety of synchronisation devices for Ableton Live with Max. They allow you to sync almost any 3rd party reverb effect with a predelay parameter that can be automated in Ableton Live.
Special devices have been created that can synchronise the predelay on the Ableton Live Reverb and Max Convolution Reverbs.
The devices are synced to the global tempo, so if you change the tempo of your project the times will be adapted in real-time.
There are 37 individual devices included in the Synchronisation Pack for controlling specific effects. The new Sync Tool consolidates all of these devices into a single unit.
---
Included in the download:


Sync Tool v.1.0


Sync Device Packs v.1.1 and v2.0


User manual and readme


Check out
http://coulsounds.com
for more details.
---
You'll get a 720.4KB .ZIP file.