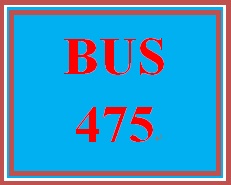 Cream & Fresh Ice Creams pays bloggers to write positive reviews about its ice creams. Readers who
Entire Course Link
https://uopcourses.com/
https://plus.google.com/u/0/108200033792883877670/posts/dWT4sDYbQKM
 Cream & Fresh Ice Creams pays bloggers to write positive reviews about its ice creams. Readers who are interested in the product read these reviews and share the link with their friends who further share the reviews with more people. Some readers try the ice creams and add their own comments to the blog. Which of the following strategies is the company using to promote its products?
Stealth marketing
Wholesaling
Telemarketing
Online word-of-mouth marketing
You'll get a 95.0KB .DOC file.
More products from UopTutorials